'The Tattooed Lady' premieres at Philadelphia Theatre Company as new rock musical
The new rock musical revives the circus sideshow performers as feminist icons.
There is a moment in the new rock musical "The Tattooed Lady" when the central character, Imagena Gibson as a young woman in 1921, makes a life-altering decision to get tattooed.
This is not a single tattoo, like a flower on her wrist or a bird on her shoulder. Gibson commits to having her entire body inked, from neck to ankle, a process that takes a year to complete.
"I must have been drinking when I thought this was a good idea," sings Ashley Pérez Flanagan, playing Gibson, as she begins to feel the pain of the needle.
During the ordeal, she is backed up by a ghost chorus of circus sideshow tattooed ladies who had come before her.
"Tattooed ladies in 1890 through 1910 were performing in bikinis on sideshow stages because they covered their entire body in ink, at a time when women weren't even allowed to show an ankle," said director Ellie Heyman. "They often made a very radical choice that involved giving up their family. They were disowned. They were shunned. People thought of them as othered and freaks, but at the same time they gained agency. They gained power and money and fame."
The Philadelphia Theatre Company is giving the "The Tattooed Lady" its world premiere at the Suzanne Roberts Theater on South Broad Street. The musical by composer Max Vernon, with book by Vernon and Erin Courtney, is the first production by Paige Price since the former artistic director of the PTC stepped down earlier this year to become an independent producer.
"I don't feel as passionate about regurgitating old things," Price said. "Max's work is singular. The music is really exciting."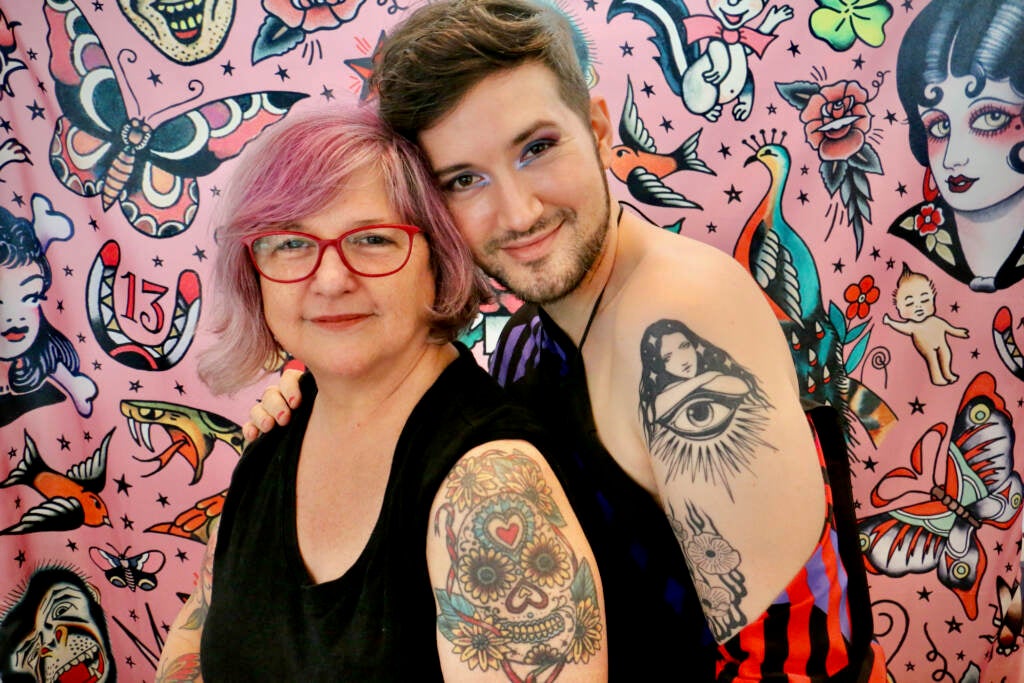 Vernon just made their Broadway debut, having written the music for KPOP, which just opened at Circle in the Square Theater in New York. Price intends to keep shaping "Tattooed Lady" into a Broadway show.
"This is the beginning of the journey," she said. "We're really lucky to actually have a theater to do the first iteration of it for the public. We're going to learn a lot."
The story jumps around in time, bouncing between the 1880s, the 1920s, and the 1980s when Gibson is an older woman (played by Jackie Hoffman) who has disavowed her sideshow past, becoming an outspoken conservative activist opposing art and books she feels are immoral and degenerate.
"There's this living tattooed lady, and she is in hiding. What would it take to get her back to the stage?" said Heyman. "What did it take to get her off of the stage, living in the suburbs of Philadelphia protesting the local library?"
Courtney, Vernon, and Heyman have been developing "The Tattooed Lady" for about five years, including workshop performances at the Kimmel Center and Joe's Pub in New York City.
Courtney may not be a tattooed lady in the classic sideshow sense, but she is a lady who is tattooed. Colorful flowers and a large Día de los Muertos sugar skull cascade down her arms.
She said she feels a kinship with the tattooed ladies of yore.
"I love that they were so courageous. I love that they were so creative. They faced challenges, but they faced them with imagination and actual art — an actual visual art on your body," Courtney said. "There's a lot of reasons why I love this show, but I certainly have loved being a tattoo lady who is writing 'The Tattooed Lady.'"
Vernon was not tattooed when they started developing this musical, but as the show has taken shape they have gotten two pieces on their left arm.
"Growing up, I was really bullied. As a result of that, I had a lot of body dysmorphia," they said. "I feel like getting tattooed was an important way of reclaiming my body and making it mine."
Heyman is not tattooed, but says she is inspired by the idea of expressing one's inner life on their skin.
"Though I don't have literal tattoos, working on this piece has completely changed the way I walk through the world," she said.
Although fictional, the characters in "The Tattooed Lady" are loosely based on historic tattooed ladies Nora Hidebrandt and Maud Wagner.
Maud Wagner was the first known female tattoo artist. She was an aerialist in a turn-of-the-century traveling circus when she met her future husband, tattoo performer and artist Gus Wagner, at the 1904 World's Fair in Louisiana. She learned the "mysterious" art of tattooing from him, working the trade in the 1910s. She died in 1961.
"It was mysterious because there weren't tattoo shops," said Derin Bray, historian and collector of tattoo artifacts, and author of "Loud, Naked, and in Three Colors."
"You'd have to find someone who had a reputation for tattooing. Tattoo artists were often itinerant. So even locating someone who could do the work was a challenge, let alone learning the trade and the craft," he said.
Nora Hildebrandt lived a generation before Wagner, getting her entire body tattooed in the 1880s before the invention of the electric tattoo machine. Her husband Martin Hildebrandt tattooed her using a manual stick-and-poke technique.
"She would have been bright red and blue below the neckline and above the ankle, all over her body," said Derin Bray. "It was a painful process, and it took a long time to complete. She had that work done at a time when there were really only a handful of male tattooed performers, even. She was really at the front end of this whole movement of tattooed attractions."
Hildebrandt's performance included a story of how she became tattooed, a story that she would change from town to town. She might have been a stowaway on a ship and be tattooed by sailors, or captured overseas and agreed to be tattooed in order to save her life.
The common narrative was that the tattoos were not her decision. But, in truth, they were. The fiction was part of the show.
The stories swirling around sideshow performers made the show more exciting, but it also makes the truth harder to determine. Did they become sideshow performers because their husband or boyfriend was a tattoo artist who needed a canvas? Or, did they become tattooed as an act of liberation, as in one case Bray found in his hometown of Portsmouth, New Hampshire, of a woman who became a tattooed lady in a traveling circus in order to escape an abusive marriage.
"For a long time, tattoo history was in the Dark Ages, and it's coming out of the shadows," said Bray. "Now there are a lot of people like me who are obsessed with researching and writing about it, pulling together as many clues as you can to tell the story."
Vernon saw in these historic ladies a very contemporary story.
"We're all wearing costumes. Some of us are wearing costumes to try to be normal and other people are turning themselves inside out and showing the world the freaks they are, and proudly putting that on display," Vernon said. "Our show gets into examining the sometimes physical dangers of being visible versus the emotional dangers of being invisible."
"The Tattooed Lady" begins preview performances on Saturday, Oct. 29. Opening night is Friday, Nov. 4. The show runs until Sunday, Nov. 20.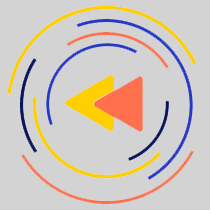 Saturdays just got more interesting.
WHYY is your source for fact-based, in-depth journalism and information. As a nonprofit organization, we rely on financial support from readers like you. Please give today.