Philly growers spoke out. The result is an 'anti-racist lens' for city's first agricultural plan
During 2020's racial reckoning, Black gardeners and white urban designers working on a city plan realized they needed to confront harmful racial dynamics.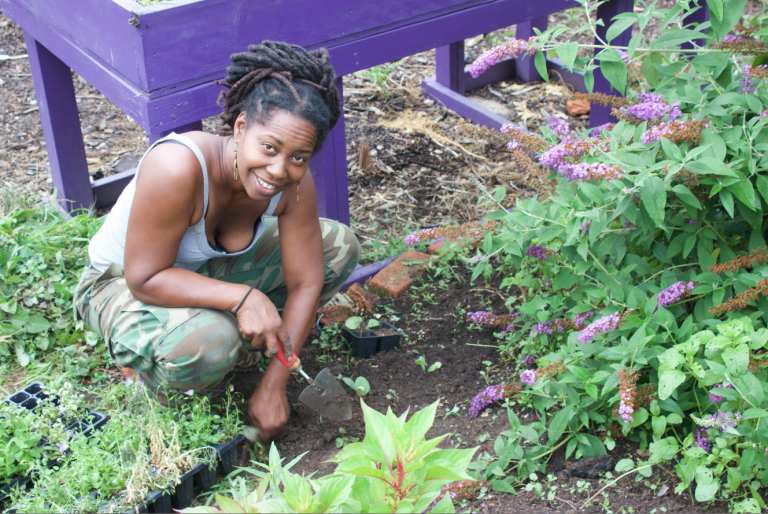 Everything was celebratory that Tuesday night in December 2019, when hundreds of residents packed a room of the central branch of the Free Library of Philadelphia to kick off the city's first urban agricultural plan.
A diverse group of community garden members, urban farmers, environmental nonprofit leaders, planners, activists, and city staffers were eager to start creating a strategy to preserve gardens and farms across the city, something they had been fighting for for years.
"You are witnessing something truly incredible," said Ash Richards, Philadelphia's first urban agriculture director. "It's been a long time coming."
The process contemplated focus groups, a total of four public meetings, and discussions among a steering community. And the hopes were to have a draft of the plan released in July 2020 and a final plan with recommendations for implementations released by September 2020.
But then 2020 happened. In March, a second scheduled public meeting had to be postponed because of the coronavirus lockdown. A flyer recommended that people stay tuned for an update on an online engagement process. The update never came.
"We had to take some time," Richards said in a phone conversation with PlanPhilly.
Richards said it took some months for the team — led by the city Parks and Recreation Department; Interface Studio LLC, a local urban design firm owned and led by white urban planners; and Soil Generation, a Black and brown-led coalition of gardeners — to adapt the plan for it to happen virtually.
At the same time, COVID-19 was having a severe impact on the lives of many of the people involved in urban agriculture in the city. Many of them also were involved in the movement against police brutality and for racial justice happening nationwide after the police killing of George Floyd in Minneapolis and Walter Wallace Jr. later in Philadelphia.
In part, Richards said, the team was burned out from organizing and dealing with the well-being of their own communities. Throughout the pandemic, Black Philadelphians have been statistically more likely to be sickened by the virus than other groups, according to city data.
But the team also needed a break to discuss internally how racial and economic justice issues were showing up in the local urban agriculture community and in the dynamics between city-contracted consultants at Soil Generation and Interface.
"Everything that was happening externally to the plan was to a certain extent topics and themes that we needed to discuss internally as well," Richards said. "There was certainly an acknowledgment of different ways and different cultural ways of communicating — different cultural ways of doing the work."
Kirtrina Baxter, an organizer with Soil Generation, said the team felt it needed to deal with internal racial dynamics to have a good working relationship moving forward.
"There were some control issues and power dynamics that are common between people of color and white folks," Baxter said. "People are unwilling to have conversations about power in ways that are beneficial for people of color, and on this project, as the community experts, we were raising concerns that just weren't being valued."
At the same time, the group was processing its own racial dynamics, the urban planning community at large was grappling with issues of racism and under-representation that have played out in the field since its inception. From zoning laws that enforced racial segregation to urban renewal projects that displaced Black communities or worse, urban planning as a practice has a racist legacy that will take generations to undo.
Those concerns were answered with a five-month facilitation process led by Philadelphia Parks and Recreation that ended in November after starting in June. Richards said the process was designed to proactively address accountability within the team's dynamics, resolve interpersonal conflict, and reconcile harm between Interface and Soil Generation.
"Philadelphia Parks and Recreation brought the consultants together for facilitation, education and healing, and as a result the plan will continue forward with renewed emphasis on racial equity," Richards said.
In a statement, Mindy Watts, principal at Interface Studio, said the consultants appreciated Soil Generation for speaking about team dynamics harming the work. She expressed thanks for the city's investment in a "carefully considered process of education and reconciliation."
"The facilitated process has helped Interface become a better partner, helped build a stronger team, and will help the plan embody the project's values of centering Black and brown voices by applying an anti-racist lens to both the planning process and the end product," Watts said.
Baxter said the facilitation process brought in real transformations that enable the team to rebuild trust and continue to work together. "It was something that needed to happen," Baxter said. "What came out of that was a real understanding of the fact that we are equals at this table."
The plan, named "Growing from the Roots," will resume this year, with an online platform and a second public meeting coming in February.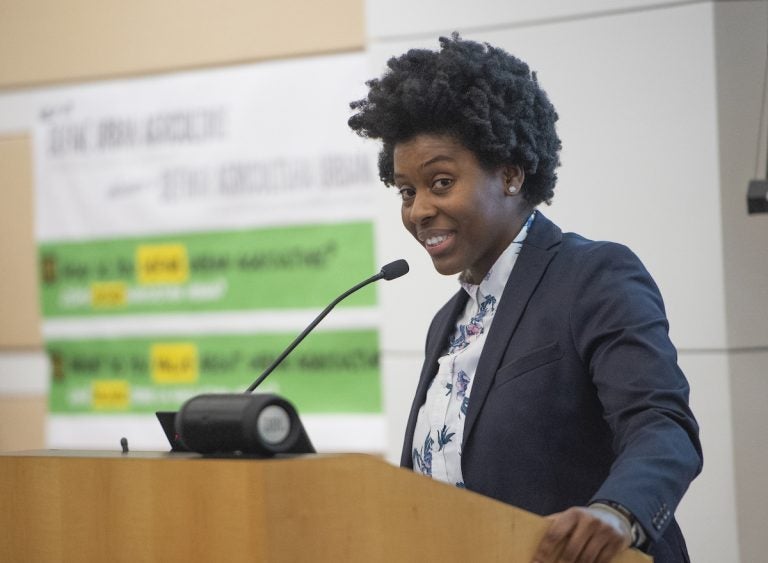 New infrastructure for urban growers
Richards said COVID-19 absolutely revealed the need for the urban agriculture plan, with even more populations experiencing food insecurity, stress, and trauma.
With the planning process on pause, Philadelphia Parks and Recreation pivoted to prioritize food policy and food access, and to projects that support food production in gardens and farms across the city.
In March, Parks and Rec declared gardens "essential and life-sustaining," so that they could operate during the COVID-19 shutdown. The department also created guidelines and support for community gardens and farmers markets to operate safely, and for gardeners to get access to the organic recycling center. It raised about $385,000 to get face masks, gloves, and other protective equipment to gardens, farms, farmers markets, and all food workers, and established PPE hubs for gardeners to collect them.
The department also got funding to build for what Richards calls "public utilities" for urban growers, including tool and seed libraries so residents can produce food on their own, and a community composting manual that will be released in summer 2021. The city's public greenhouse will also reopen soon.
"Residents that do not have access to finances needed to purchase and maintain farming supplies, such as tools, seeds, compost, soil testing, will be able to utilize these resources as a public utility," Richards said.
The work represents the foundation of the urban agriculture plan, Richards said.
"So even though the planning process was put on hold, our office in partnership with other agencies is not only re-emphasizing, but reinforcing that food is a priority; that food policy absolutely should be one of the number one priorities of the mayoral administration; and that COVID just showed us the disparities and inequities (…) and also the need for gardens and farms to be seen as a central resources, permanent resources," Richards said.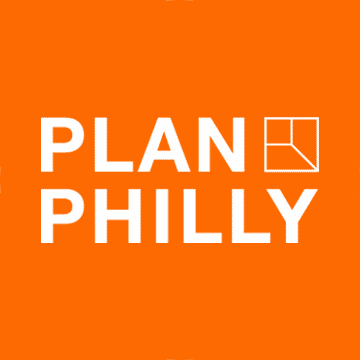 WHYY is your source for fact-based, in-depth journalism and information. As a nonprofit organization, we rely on financial support from readers like you. Please give today.