African Americans lead coronavirus deaths in Philadelphia
New data released by the city shows Black Philadelphians made up 39% of 78 deaths resulting from COVID-19. White Philadelphians comprised another 29%.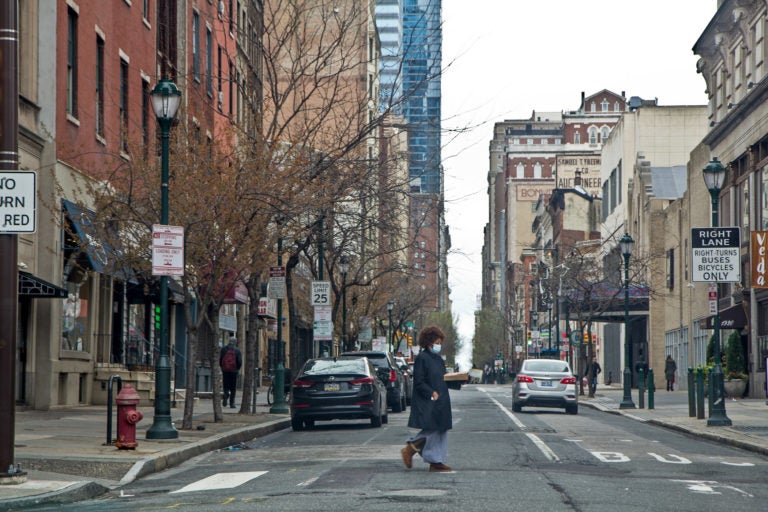 Black Philadelphians lead fatalities linked to COVID-19 in the city, based on a sampling of deaths in which the race of the victims was known.
New data released by the city's Department of Public Health shows that Black Philadelphians made up 39% of 78 deaths resulting from COVID-19. White Philadelphians comprised another 29%.
Racial identity was not known for 32% of all deaths, according to the city. But the figures mean African Americans made up the majority of victims in the roughly 50 deaths in which race was confirmed.
African Americans make up about 41% of the city's population, according to 2017 census estimates.
Nationwide, COVID-19 is having a disproportionate impact on communities of color. A report released Wednesday by the Centers for Disease Control and Prevention found that during the month of March, 33% of people who became sick enough to require hospitalization from COVID-19 were African American, while Blacks make up about 13% of the U.S. population.
At Tuesday's White House press briefing, President Donald Trump noted that African Americans are being affected "three to four times" more by the coronavirus, and said the administration is working to address the disparity.
"They're getting hit very, very hard," he said.
The city's recent demographic data echoed these figures, indicating that Black Philadelphians continue to contract the virus at a rate more than double that of white residents in a sampling of cases where racial identity was established.
Most hospitals do not collect detailed demographic data, and the state has struggled to collect detailed racial information on COVID-19 patients, meaning that the race of some 77% of the 4,777 COVID-19 patients in Philadelphia is unknown.
However, in the cases where a patient's race was documented, about 57% were Black. White residents, meanwhile, made up roughly 29% of cases where race was known.
In Philadelphia, some of the ZIP codes with the highest rates of infection also have the poorest health outcomes. For example, in the city's 19141 ZIP code, which covers most of the Logan neighborhood, 152 coronavirus cases have been confirmed, putting it among the city's highest ranking ZIP codes for positive tests. In that area, which is 84% Black, 43% of residents suffer from hypertension —10 points above the city's average. Residents there suffer from diabetes, chronic obstructive pulmonary disease (COPD), adult asthma, and heart disease all at higher rates than the city average.
At the White House briefing, Anthony Fauci, who heads the National Institute of Allergy and Infectious Diseases, attributed the disproportionate number of deaths among Black Americans to comorbidities, or the presence of two chronic diseases simultaneously –– putting places like Logan at higher risk for serious cases of COVID-19.
"We've known, literally forever, that diseases like diabetes, hypertension, obesity, and asthma are disproportionately afflicting the minority populations, particularly the African Americans," said Fauci.
The most commonly reported underlying conditions for COVID-19 hospitalizations in March were hypertension (49.7%), obesity (48.3%), chronic lung disease (34.6%), diabetes (28.3%), and cardiovascular disease (27.8%), according to the CDC.
"The things that get people into ICUs that require intubation and often lead to death, they are just those very comorbidities that are, unfortunately, disproportionately prevalent in the African American population," Fauci said.
WHYY is your source for fact-based, in-depth journalism and information. As a nonprofit organization, we rely on financial support from readers like you. Please give today.