Community gardens say 'unfair' Philly Land Bank practice makes preservation harder
People fighting to save community gardens in fast-developing neighborhoods say groups should not have to take on mortgages to get land.
Listen
1:08
Groups fighting to preserve community gardens in Philadelphia's fast-developing neighborhoods say a city Land Bank policy creates unnecessary hurdles.
"This land is still really vulnerable and not permanently preserved as gardens and green space," said Mimi McKenzie, legal director of the Public Interest Law Center.
Philadelphia's Land Bank can transfer vacant lots used as gardens to community groups and organizations at nominal or discounted prices, so neighbors can keep using the land to grow food.
But in recent years, the agency has asked groups to sign a 30-year self-amortizing mortgage, which automatically reduces to zero by the end of its term, in order to acquire land. On Monday, 30 organizations, including several community gardens, signed a letter to the Land Bank calling on the agency to end the practice.
The 30-year self-amortizing mortgage is a tool to prevent land recipients from flipping properties for development and to give the Land Bank recourse if properties are not maintained "in good order," Land Bank Executive Director Angel Rodriguez said during the agency's board meeting Tuesday.
But the groups protesting the practice argue the mortgages create unnecessary financial complexity for small nonprofits, requiring additional accounting and possibly hurting nonprofits' ability to obtain loans or grants while a large liability appears on their balance sheets.
"If we're attaching perpetual open space deed restrictions on this land, no, the value of the land doesn't go up. Yet we carry the debt at the market price for the land across 30 years," said Joshua Warner, co-executive director of the nonprofit that runs Life Do Grow Farm, at Tuesday's meeting. "That is patently unfair."
Depending on the terms of the mortgages, the Land Bank can also take back ownership of parcels during the 30-year term if conditions — like keeping parcels clear of debris — aren't met, McKenzie said.
"We're very, very wary of the possibility of a garden being yanked at someone's discretion," said Alexander Miller, with a community garden in the Kingsessing neighborhood called Farm on Florence.
The coalition of gardens and nonprofits pushing the Land Bank to change its practices says the agency started requiring mortgages for community garden dispositions in 2020.
Since then, Neighborhood Gardens Trust, a nonprofit that preserves land for community gardens, has tried to obtain ten parcels from the Land Bank, Department of Public Property, and Philadelphia Redevelopment Authority, but has not been able to negotiate terms the nonprofit deems acceptable, said Executive Director Jenny Greenberg. Taking on mortgages for these properties based on their assessed market values would add millions of dollars in liabilities to the nonprofit's books, she said.
"The idea that there could be this threat looming, that if a city inspector were to interpret it as not clean and free of debris, they could take it back — those are just not terms we can accept," Greenberg said.
The parcels Neighborhood Gardens Trust wants to acquire include the Wiota Street Garden, the more than 40-year-old Summer-Winter Garden, the Holly Street Neighbors Community Garden, and the 50-year-old Viola Street Community Garden, Greenberg said.
"These gardeners act like they own them, right, in terms of responsibility —  and they deserve to have the peace of mind that they're protected for the future," Greenberg said.
The coalition of groups that signed Monday's letter recommend the Land Bank rely on deed restrictions with prominent reversion clauses to keep land transferred to community gardens from being used for other purposes. Under the agency's published disposition policy, 30-year self-amortizing mortgages are just one of four types of restrictions the Land Bank can place on property conveyed for a nominal price.
The Land Bank board said Tuesday it plans to discuss the issue as an agenda item during next month's meeting on April 11.
"We can have the conversation that needs to be had with all the public participation, and hear all sides of the story," said Land Bank board chair and director of the city's Department of Planning and Development Anne Fadullon.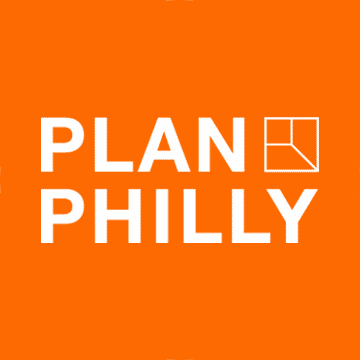 WHYY is your source for fact-based, in-depth journalism and information. As a nonprofit organization, we rely on financial support from readers like you. Please give today.