Philly Thrive summit to spotlight South Philadelphia refinery redevelopment
Saturday's event features a candidate forum, a play written by teens, and workshops on gentrification and jobs.
Listen
1:08
Philadelphians interested in the transformation of the former Philadelphia Energy Solutions refinery will converge Saturday in South Philadelphia for a day-long Healing Land & Repairing Harm summit hosted by the activist group Philly Thrive.
"There has not been a space thus far where all the different people who have a stake, who have a hand in this redevelopment have actually been able to get together, to learn together, to discuss and strategize, argue and debate," said R Merriman-Goldring, an organizer and communications coordinator with Philly Thrive.
Saturday's public event, with interactive workshops on topics from gentrification to environmental clean-up, aims to be that space.
The Philadelphia Energy Solutions refinery, once the largest oil refinery on the East Coast, closed after a massive explosion in 2019. Located between largely Black, working-class neighborhoods in South and Southwest Philly, it was the single biggest source of unhealthy particulate pollution and greenhouse gas emissions in the city when operating. Many neighbors attribute health problems like asthma and cancer that have plagued their friends and families to the refinery's pollution.
Hilco Redevelopment Partners bought the 1,000-acre former refinery and associated petroleum tank farm in 2020, and since then, has developed plans to transform the former refinery into a truck-intensive warehousing and logistics hub and life sciences campus. Demolition of the site is more than 90% complete. Cleanup at the site is ongoing.
Hilco Redevelopment Partners has promised to be a better neighbor than the refinery was. The company has a Community Advisory Panel and holds quarterly virtual public meetings to update residents on the redevelopment process — which activists have criticized as not interactive enough.
Philly Thrive, an intergenerational group of activists from South Philly and other neighborhoods, pushed for the refinery to stay closed after the explosion and has advocated for future uses at the site that are healthy for neighbors and benefit them economically.
Thrive members have called for continued monitoring of toxic chemicals at the site and a guarantee that fossil fuels will no longer be stored at the tank farm, which Hilco Redevelopment Partners have not agreed to. Thrive members also want a seat at the table for residents in the planning process, and a community benefits agreement between the developer and neighborhood groups with guarantees around environmental health, employment, anti-displacement, and community assets.
Hilco Redevelopment Partners committed to negotiating a community benefits agreement last year. Thrive stepped away from the process in order to let other community groups move forward with negotiations, which are set to start later this month, according to the company.
Saturday's summit was "created by and certainly for fenceline residents" who live closest to the former refinery in South and Southwest Philly, Thrive's Merriman-Goldring said, but all stakeholders are welcome. Organizers expect hundreds of residents to attend, along with community organizations, environmental advocacy groups, officials from city and state regulatory agencies, and representatives from Hilco Redevelopment Partners.
"We look forward to engaging directly with community members and organizations who share our goal of a sustainable future for the former refinery site," said the company's executive vice president of Corporate Affairs Amelia Chasse Alcivar in a statement. "We appreciate the role Philly Thrive plays in this important and ongoing discussion, and we look forward to continued collaboration."
Interactive workshops at the summit will cover topics including housing, jobs, fossil fuel-free development, and community investment — with presentations from activists and experts, and space for community discussion. Organizers with the Little Village Environmental Justice Organization, which protested a warehouse project by Hilco Redevelopment Partners at the site of a former coal-fired power plant in Chicago, will travel to Philly to present on their efforts.
A handful of candidates for the primary election in May, including District 2 Councilmember Kenyatta Johnson, and mayoral candidates Rebecca Rhynhart, Helen Gym, and Jimmy DeLeon, are expected to participate in a forum during the summit.
Teens will perform a play they wrote with a teaching artist about the refinery redevelopment process. The event will also include a community lunch, free child care, and live music. Masks are required.
"This conference is working to start to fill those needs for multigenerational, joyous, COVID-safe, deeply accessible learning spaces and also to model what that can look like for the city and for Hilco moving forward," said Merriman-Goldring.
Workshops designed especially for teens by Thrive's high school interns will delve into the climate crisis, local environmental justice issues, and how to connect with groups working on these issues, said Sabirah Mahmud, a strategy organizer with Philly Thrive. Thrive is also hoping to recruit applicants for its paid high school intern program.
"If you want to become an activist, if you want to know how to mobilize your own community, if you want to know how to get involved, there will be people who look like you, who are the same age as you, who are at schools in your neighborhood, who are willing to help you get involved," she said.
Organizers hope Saturday's event is a "stepping stone" to engaging more residents in the push for a strong community benefits agreement and a "healthy" land use plan for the site, Merriman-Goldring said.
"That's really where this leads, is to have this larger base of residents who are activated and feel excited and in the loop about actually what's going on at the site," they said.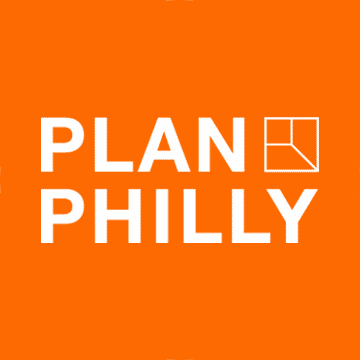 WHYY is your source for fact-based, in-depth journalism and information. As a nonprofit organization, we rely on financial support from readers like you. Please give today.