South Philly refinery re-do features trucking, despite calls for carbon-free development
Community groups representing areas that endured refinery pollution for 150 years say they have not gotten a say in the redevelopment plans.
The company redeveloping the massive former refinery in South Philadelphia has revealed more details about the e-commerce and logistics hub they plan to build on part of the site. The plan seems to be at odds with what many community advocates are seeking.
"[It's] disappointing, because the land was used to pollute and harm people for 150 years as a refinery," said Haley Dervinis, a member of the Point Breeze Community Development Coalition and a resident of Point Breeze, one of the South Philly neighborhoods nearest the former refinery. "A logistics hub — it's kind of more of the same."
At a virtual public meeting Tuesday evening, officials with Hilco Redevelopment Partners (HRP) shared a rough rendering of the redevelopment planned for the southern portion of the site east of the Schuylkill River — rebranded The Bellwether District — where industrial activities date back to the Civil War era.
The drawing shows 17 large lots, where warehouse-style buildings of varying sizes would be built, totalling over 10 million square feet of building space and serviced by over 2,400 total loading docks. The rough plan shows little green space and thin buffers between buildings and the Schuylkill River.
HRP Vice President of Development Kurt Carter said the types of operations that could fill the buildings include last-mile delivery facilities, regional logistics hubs, and freezer-cooler buildings, due to the site's proximity to the nearby port and airport and to large Mid-Atlantic population centers.
"That really gives us a good amount of coverage and a good amount of responsiveness to the market as we see a lot of people becoming very truck intensive for getting their goods out on the market," Carter said.
This seems to run counter to the redevelopment vision laid out by the United South/Southwest Coalition for Healthy Communities — an alliance of more than 20 community groups, including community development organizations like the one where Dervinis is a board member, civic associations, faith groups, and park friends' groups.
The Coalition sprung up last year with the sole purpose of negotiating a community benefits agreement with HRP, one that would be legally binding and include provisions related to environmental health, employment, community assets, and anti-displacement, in an area where some neighborhoods have already undergone big changes. 
"We live in this community every day. We know the needs of this community. Come and sit at the table, and let's have a talk," said Betty Beaufort, of Coalition member organization Friends of Queen Memorial Library, at a recent meeting the Coalition hosted before HRP gave the development update. "That's common sense. You're coming into our house."
Sited amongst several historically Black, working class neighborhoods in South and Southwest Philly, the refinery was the largest single source of air pollution in the city while it operated. Many in surrounding neighborhoods attribute asthma, cancer, and other health problems that have plagued their families to the refinery's pollution.
Now, the Coalition wants to see carbon-free development on the site — as Philly and other east coast cities contend with increasingly dangerous climate change impacts like sea level rise, extreme heat and intense rainfall. The Coalition also wants a say in the redevelopment plans. But so far, that hasn't happened.
The current plan is "just not as extreme as a refinery, but it still comes with a pretty big disruption to community in terms of pollution," Dervinis said. "Trucks, traffic, and more like quality of life challenges that people will face from having that kind of hub there."
While several electric semi truck models have been announced and Amazon has pledged half of its deliveries will be carbon-neutral by 2030, diesel trucks are notorious for spewing dangerous particles and chemicals. The ballooning warehousing industry has become a target for environmental justice advocates seeking to keep their communities safe, and some have found warehouses tend to be built in areas already burdened by pollution from other industries. HRP representatives did not say Tuesday what types of trucks would be used at the site.
It's not clear exactly when the logistics hub would be built at the former refinery site, but demolition is running ahead of schedule, HRP officials said, and is currently around 65% done.
HRP is also planning a "life sciences campus" on the northern part of the site, but did not reveal details Tuesday. The company has left open the possibility of continuing to use the site's now-shuttered tank farm on the western bank of the Schuylkill to import, store and export fossil fuels.
HRP has promised to create at least 19,000 new jobs over the next 10 to 15 years, half of which would go to Philadelphians.
HRP representatives did not mention the Coalition or the community benefits agreement during Tuesday's meeting. HRP Senior Vice President of Corporate Affairs Jasmine Sessoms has said the company is open to an agreement, but Dervinis said the company has not yet formally committed to engaging in negotiations.
But HRP did commit to ramping up its community engagement practices. Company representatives say they're already working on career training and workforce development programs, improving local parks and listening to a community advisory panel of local stakeholders. They announced Tuesday the company is launching a new survey to gauge community priorities, will start face-to-face focus groups, and will hold future public meetings both in-person and virtually, instead of just over Zoom.
"Since we acquired the former refinery site, engaging the community has been a top priority," said HRP Vice President of Corporate Affairs Mia Fioravanti. "We've heard feedback from some of you, and we're taking that feedback very seriously."
"That is really exciting," said Dervinis, who sees the promise of in-person meetings as a direct result of the Coalition's organizing — and hopes the Coalition can act as a partner in HRP's engagement efforts.
The Coalition rallied near the former refinery site in April, demanding HRP engage in negotiations. The group held a cookout-style community meeting at a park in Grays Ferry early this month, where residents criticized the company for not sending a representative, and committed to taking disruptive direct action if the Coalition does not get a seat at the table.
"We've got to get some kind of attention," Beaufort said. "We tried all we could to be nice. It's time now to go for it — go for the gusto. And if that means action, I'm ready."
HRP and the Coalition released a joint statement before the Grays Ferry meeting, stating that the company and the Coalition will set a date for a rescheduled joint public meeting to "engage in an open dialogue around the future of the former PES refinery site."
"I think we're going to be successful in this," said Coalition member Earl Wilson, a longtime resident of Eastwick and president of the Eastwick Friends & Neighbors Coalition. "We just need to make absolutely sure that they understand what we're all about and that we have no intention at all in quitting — until we can get what we need for the benefit, the health, the welfare of this community, the entire community."
Wilson has told PlanPhilly he wants to see the entire former refinery site completely cleaned up and used for a combination of green space and light industrial purposes that are safe for his community. Others have called for green energy to be built on the site.
Contamination has been found in soil and groundwater beneath the former refinery site, and cancer-causing benzene continues to be detected in air at the property line. Neighbors, particularly in Wilson's low-lying neighborhood, are also concerned about flooding both on and off the site.
HRP's Carter said Tuesday that the company plans to raise all parking lots up out of the 100-year floodplain, and all buildings out of the 500-year floodplain.
HRP's redevelopment plans involve shifting soil from higher to lower elevations on site, and paving any contaminated soil to prevent human contact and keep toxic chemicals from leaching into groundwater. Stormwater runoff may need to be treated before it is discharged to the river.
Remediation of the site is ongoing, with duties split between HRP and Evergreen, which manages legacy contamination for former refinery owner Sunoco. HRP is actively cleaning up one of five known spills it is responsible for, including two that occurred during demolition, and expects that step to be finished in 2024.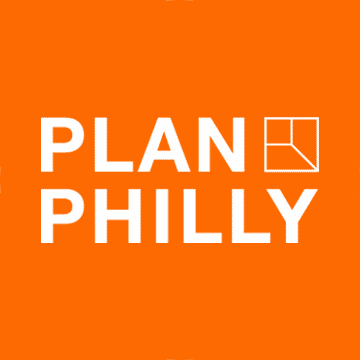 WHYY is your source for fact-based, in-depth journalism and information. As a nonprofit organization, we rely on financial support from readers like you. Please give today.