Rumblings of a community benefits agreement at PES refinery site have Hilco listening
A coalition of community organizations wants the new owner of the South Philly complex to protect residents from pollution and gentrification.
A coalition of community organizations including Philly Thrive hopes to forge an agreement with the redeveloper of the South Philadelphia refinery complex, to protect residents from pollution and gentrification. The property's new owner says it's open to such an agreement, but it's not clear when negotiations could start or which organizations would be involved.
Hilco Redevelopment Partners bought the complex out of the Philadelphia Energy Solutions bankruptcy that followed the massive 2019 explosion and fire that ultimately shut down operations there. The company promises to turn the property into an economic engine for the city — an e-commerce and logistics hub called the Bellwether District. But a coalition of more than 20 community groups — including Philly Thrive, which has helped shape the direction of the redevelopment through persistent agitation — wants to guarantee that the transformation will benefit the neighbors who long bore the burden of pollution.
"We want to be able to have a say in what is best for our communities," said Mark Clincy, a resident of South Philly and an organizer with Philly Thrive. "Because we haven't had it for so long."
The umbrella group Philly Thrive is part of, called the United South/Southwest Coalition for Healthy Communities, formed early this year with the sole purpose of negotiating a community benefits agreement with Hilco. The coalition planned to meet with Hilco Wednesday, then hold its first public meeting Thursday evening, by Zoom, to answer residents' questions and discuss the basics of a community benefits agreement. The coalition wants provisions related to environmental health, employment, anti-displacement, and community assets. Organizers plan to develop more specific demands after they process responses to a survey of organizations.
Hilco says it is open to negotiating a community benefits agreement, but that Councilmember Kenyatta Johnson, who represents the areas where the refinery is located, would need to kick off the process by choosing the community groups that would be party to the negotiations. The company has been actively engaging with local stakeholders, primarily through its community advisory panel of 24 groups, which meets every other month, and giving back to the community through park cleanups, internships, and apprentice programs, said Jasmine Sessoms, senior vice president of corporate affairs with Hilco.
"Technically, we don't have to do a community benefits agreement," Sessoms said. "We do it because we know that it's the right thing to do."
Community benefits agreements, or CBAs, are intended to ensure that a specific development project is good for nearby residents and has community approval. Community groups in other parts of the city, including the Washington Avenue area of South Philadelphia, have won CBAs with developers. A bill that would have required CBAs for certain high-impact development projects that receive city support or financial assistance got a pocket veto in 2019.
But CBAs can help grease the wheels as companies seek zoning changes, by garnering community support for their proposals and convincing City Council members of a company's commitment to their constituents.
"[Councilmember Johnson] wants to see a community benefits agreement before he would introduce any zoning legislation," said Vincent Thompson, a spokesperson for Johnson. "As of right now, Hilco has not informed us when there might be zoning legislation introduced."
Sessoms said Tuesday that Hilco is not currently seeking a zoning overlay for the 1,300-acre site. But a zoning change may be needed if the company plans to develop office space or other commercial amenities within the logistics and distribution hub.
If asked, Thompson said, Johnson's office will provide recommendations for local registered community organizations that the company could work with, but it's ultimately up to Hilco.
"The negotiation of a community benefits agreement is between the company and the registered community organizations," Thompson said. "So it is not initiated by a council member."
The city's executive branch does not participate in the negotiation or enforcement of CBAs, said Department of Planning and Development spokesperson Paul Chrystie.
Hilco's program for internships and other student career exposure opportunities, called the Career-Connected Learning System, helped the company secure approval from the city Board of Education for a tax incentive.
Alexa Ross, an organizer with Philly Thrive and the United South/Southwest Coalition who lives in the city's Cobbs Creek area, said Hilco also has an incentive to negotiate a CBA.
"Elected officials, everyday folks want to see … repair for surrounding neighborhoods," Ross said. "The CBA is part of that social license to operate."
When it was operating, the Philadelphia Energy Solutions refinery was the largest single source of air pollutants and greenhouse gas emissions in the city. The catastrophic fire in 2019 that ultimately shut the PES facility down released thousands of pounds of dangerous hydrofluoric acid. Last year, levels of cancer-causing benzene measured along the perimeter of the property averaged more than three times higher than the EPA's actionable level. Demolition of the property, where industrial uses date back to the Civil War era, is expected to take four years.
"We want to have a say in the cleanup to make sure that it is just done correctly and humanely, that the community doesn't get infected or get sick," Clincy said. "We want to make sure that there are jobs for those people that are living on the fenceline of the refinery, in our communities."
Coalition member Betty Beaufort, with the Friends of Queen Memorial Library, said different communities may want different things out of the deal.
"We in Point Breeze, where we live, we need a recreation center. Some people have recreation centers," Beaufort said. "Each community is set up differently, and it needs a different thing."
Hilco is open to "any and everything," Sessoms said.
"But it has to be community-driven," she added.
The communities surrounding the refinery have "been ignored" for too long, Sessoms said, but Hilco is committed to genuine dialogue with them.
"Me, myself, and my mother still live in that community," she said. "I am from that community, so we do the right thing day-in and day-out. But we don't just say, 'This is what we're doing' — it's a two-way street of communication with the community."
United South/Southwest Coalition's virtual public meeting is Thursday evening. The city's Air Management Services office and Evergreen Resources, which is managing cleanup of legacy pollution at the refinery site for longtime former owner Sunoco, will hold a joint public information session about a draft Natural Minor Operation Permit on Dec. 15.
Hilco plans to hold its next public meeting in January, Sessoms said.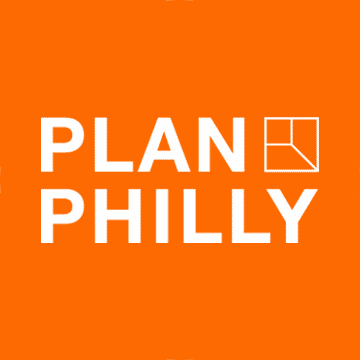 WHYY is your source for fact-based, in-depth journalism and information. As a nonprofit organization, we rely on financial support from readers like you. Please give today.