The Bellwether District: Hilco's new brand for the old PES refinery complex in South Philly
The 1,300-acre South Philadelphia property will become an economic engine for the city in years to come, says the company leading its makeover.
When Hilco Redevelopment Partners bought the South Philadelphia refinery complex for $225.5 million out of the most recent Philadelphia Energy Solutions bankruptcy, the Chicago real estate development firm promised it would repurpose the old industrial site into a distribution hub.
On Monday, HRP announced a new brand for the 1,300-acre property — The Bellwether District. The company touts it as an economic engine for the city in years to come, bringing future jobs in e-commerce and logistics to what will be state-of-the-art facilities.
HRP, a unit of Hilco Global, has undertaken similar makeovers, acquiring old power plant sites in Boston, New Jersey, and Baltimore and converting those sites into new commercial hubs with warehousing and offices at a time of high demand for fast and convenient shipping.
The company says it intends for The Bellwether District to become an employment hub that will generate 19,000 permanent jobs over 15 years.
As is, the site is a labyrinth of abandoned oil drums, pipes, and industrial infrastructure that occupies 2% of the city — yet it stands in a strategic location, near Center City, University City, Philadelphia International Airport, and the Philadelphia Navy yard.
Along with the new branding being announced Monday will come new names, roads, and a message of environmental friendliness.
With a tagline of "Next Starts Here," HRP said the Bellwether District will transform the property to create opportunities for local residents
Four new city streets are being created, two of which the company said will pay homage to historic Black Philadelphians: James Forten, a Philadelphia businessperson and abolitionist, and Frances Harper, one of the first Black women to be published in the United States.
In a statement, HRP said The Bellwether District has already begun efforts to venture into Philadelphia communities and make itself known to residents by conducting outreach sessions such as coat drives and turkey donations last winter.
"The Bellwether District is a holistic, thoughtful reimagining of post-industrial property into a cleaner, greener, and more sustainable workplace for generations of people and businesses," said Roberto Perez, HRP's chief executive officer.
However, after more than a century of refining, the site still must undergo extensive environmental remediation.
An environmental mess
The refineries date back to the 1860s. They were purchased by Sunoco in 1988 and 1994.
Sunoco remains responsible for the legacy contamination prior to September 2012, but HRP is responsible for the pollution created by PES after September 2012. 
Even before the catastrophic June 2019 explosion and fire that ultimately prompted PES to file for Chapter 11 bankruptcy, environmentalists and community activists had pushed for the permanent closure of the refinery complex, the city's largest stationary source of air pollution.
The explosion was only a reminder of the long-term risks posed by the industrial complex.
It will take several years, a few hundreds of millions of dollars, and tackling 150 years' worth of industrial pollution to clean out the environmental hazards, including buried rail cars.
HRP has said it is aware of the task at hand.
Demolition alone is projected to take four years and will include the removal of 35,000 tons of asbestos, 850,000 barrels of hydrocarbons, 100 buildings, and 950 miles of pipe, company officials told members of the public at a virtual meeting in June.
Benzene, a dangerous chemical known to cause leukemia and lymphoma, especially in children, continued to flow from the wreckage of the defunct refinery in May 2021.
Julianna Connolly, in charge of environmental cleanup for Hilco, said in June that all of the on-site bulk benzene has been removed, with monitors now measuring low levels of the air pollutant.
"Another responsibility of ours is, as we construct new buildings on the site, we need to evaluate the potential for vapors, chemicals that may be present as a gas in the ground," she said.
Remediation experts say a U.S. refinery cleanup of this scale has never before been attempted.
What's to come
HRP says the Philadelphia area can expect to see The Bellwether District in action starting this week through its partnership with the Philadelphia Eagles, including various billboards and radio spots featured on the Eagles Radio Network.

SEPTA buses and various stations will also be branded to celebrate the official unveiling of The Bellwether District; in addition, there will be billboards on I-95, Penrose Avenue, the Schuylkill Expressway, and other major commuting routes.
On Saturday, Oct. 30, from 3 to 7 p.m., The Bellwether District will join State Rep. Jordan A. Harris and hundreds of community members for "Boo on the Breeze" on the 1300 to 1500 blocks of Point Breeze Avenue, offering the community a safe way to have a happy Halloween.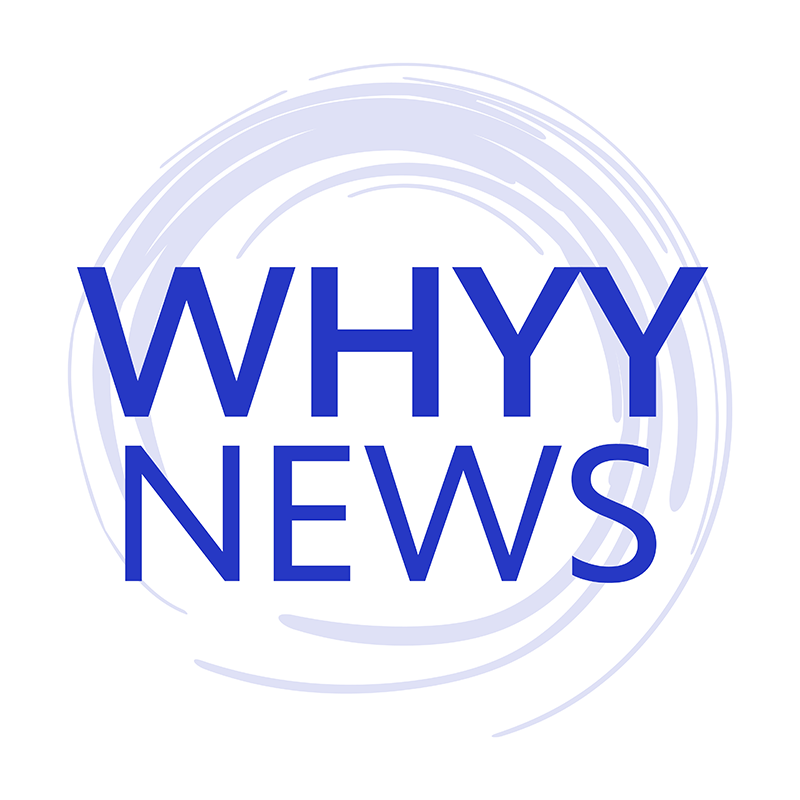 Get daily updates from WHYY News!
WHYY is your source for fact-based, in-depth journalism and information. As a nonprofit organization, we rely on financial support from readers like you. Please give today.