As Hilco tears down former PES refinery, questions remain about the site's future
Owners of the former Philadelphia refinery are ahead of schedule demolishing the hulking facility. But there is no guarantee the tank farm won't reopen.
Owners of the former South Philadelphia refinery are ahead of schedule demolishing the jungle of pipes, tanks, and buildings that once filled the 1,000-acre site. But across the river in Southwest Philly, there are no guarantees the refinery's shuttered tank farm will remain closed.
When Hilco Redevelopment Partners (HRP) spent $225 million to buy the PES refinery site, which shut down after a massive explosion in 2019, the redevelopment company had over 100 buildings, 3,000 tanks and vessels, and 950 miles of pipeline to dismantle. Last year, HRP estimated it would take four years to tear the former refinery down — but it might not take that long.
"We are pacing ahead of schedule, for sure," said Stephanie Eggert, senior vice president of operations at HRP, in an interview at the former refinery this week.
Already, 45% of the task is complete, company officials say. Residual oil has been flushed from tanks and pipes sitewide, and asbestos, which is dangerous to breathe in, has been removed, to make demolition safer. Significant portions of the site, including the North Yard, which borders Vare Ave., and the Point Breeze Tank Farm, which touches 26th Street, have been largely cleared. Rusted storage tanks, dense webs of piping, process units and buildings, including an asphalt plant, have come down. A total of around 70 large storage tanks have been demolished. In some places, all that can be seen poking out of the gravel is tall, brown grass and orange flags marking monitoring wells for remediation.
"You wouldn't have been able to see those trees," said Julianna Connolly, HRP's executive vice president of environmental remediation, looking from the Point Breeze area of the site toward a line of trees by the Schuylkill River, which runs alongside it. "There would have been process units and piping all in here. I mean, it's stunning."
Those structures are still standing on other parts of the site, where demolition is not finished. HRP started demolition at the north end of the site, where refinery infrastructure was least dense. Still to go are the Girard Point South Tank Field, Girard Point Fuels Area, and Girard Point Chemicals Area, visible from Penrose Ave.  The site's wastewater treatment plant — once used for refinery process water — now treats groundwater to separate out oil.
More than a million gallons of petroleum, which came mostly from flushing pipes and tanks during the decommissioning process, is still stored in two tanks at the Girard Point area of the site. HRP officials say this is a fraction of a percent of the total storage space on site while the refinery was operating. The company's contractor, NorthStar, will eventually remove the oil from the site and sell it.
"We're looking to move that out here very, hopefully, shortly," Eggert said.
Toxic soil dating back to the Civil War
The responsibility for cleaning up contamination on and beneath the site — which has been used for industrial purposes since the Civil War era — is shared between HRP and Evergreen, which manages legacy contamination for former refinery owner Sunoco. Evergreen must remediate spills from before 2012, and HRP must clean up spills after that point.
Evergreen has cleaned more than a billion gallons of contaminated groundwater so far, and recovered 634,000 gallons of spilled petroleum, according to the company. But it's impossible to say how much of the total remediation this represents, since officials don't know how much oil operators released to the environment over the course of 150 years, said Pennsylvania Department of Environmental Protection spokesperson Virginia Nurk.
The contamination HRP is responsible for includes three petroleum spills — two of which are underground, and one of which happened at the surface level, where HRP has removed impacted soil, Connolly said.
HRP is trying to speed up its part of the cleanup, by turning to a more "aggressive" form of remediation known as soil vapor extraction. It's akin to vacuuming oil fumes from underground, said Connelly — like trying to dry water spilled in a kitchen.
"Eventually it will evaporate, right, because it's going to turn into a gas," she said. "If I put a fan on that puddle, it's going to evaporate more quickly. So that's sort of the concept."
Remediation could still be ongoing when buildings go up on the site, said Connelly.
HRP promises a "state-of-the-art" e-commerce and life sciences hub called The Bellwether District at the site and has published glossy renderings on its website.The transformation will cost billions. One step in preparing the site for construction will be leveling the ground surface, in part to reduce the site's vulnerability to flooding. Connelly said this could begin before the end of the year. But company officials have not provided a timeline for when buildings will go up on the site.
'We have endured 150 years'
On the other side of the river, the Schuylkill River Tank Farm, where petroleum products were once stored, sent out by pipeline or loaded onto trucks and barges, still stands in its entirety, although it's not currently operating. HRP shut it down in July, 2021, and emptied most of the petroleum from its tanks the next month.
"The market conditions were not favorable to continue to operate," Eggert said. "So we elected to cease operations, de-inventory the site and then put it in this, you know, non-operable space while we determined its future potential."
The tank farm, as Southwest Philadelphians used to know it, could potentially come back. Company officials said in 2020 they planned to keep and maximize use of the tank farm, and although operations are currently stalled, restarting the tank farm may still be an option.
"We haven't ruled anything out," Eggert said.
The tanks, shaped like enormous, round metal cakes, are visible from Essington Ave. in Southwest Philly, lined with car dealerships and auto body shops. To the west of this commercial area is the residential neighborhood of Eastwick.
Still, five of the dozens of petroleum tanks at the Schuylkill River Tank Farm remain in service, four containing small amounts of heavy oils, and one with recovered oil separated out from water. The more than 100,000 gallons of oil on the site is a small fraction of a percent of historical available inventory there.
The prospect of HRP continuing to store and transport petroleum products at the tank farm alarms some nearby residents. Nearly two dozen city residents and advocates testified earlier this month against the operating permit renewal HRP is seeking for the site.
Earl Wilson, president of the Eastwick Friends & Neighbors Coalition, worries that if the tank farm were to restart, it could pose a health risk to his community.
"I can tell you that the majority of residents would like to see that tank farm eliminated from that process," Wilson said in an interview this week. "We would like to see a clean sweep of the refinery aspect of that 1,300 acres."
Wilson said he wants to see the site completely cleaned up and used for a combination of green space and light industrial purposes that are safe for his community.
"We have endured 150 years of Sunoco, PES, you name it … without regards to the amount of pollution that this particular refinery has been spewing into the atmosphere in the city of Philadelphia," he said. "We don't want a situation where it's half full."
Continued operation of the Schuylkill River Tank Farm — particularly its distribution aspect — would bring the risk of explosions or spills, said Dr. Marilyn Howarth, director of community engagement for the Center of Excellence in Environmental Toxicology at the University of Pennsylvania. But the risk to nearby residents would be far lower than from the refinery, which released thousands of pounds of dangerous hydrofluoric acid during the 2019 explosion, and emitted the most air pollution and greenhouse gasses of any single source in the city while operating.
HRP officials emphasize the safety of the tank farm, with earthen berms that surround each tank to keep potential spills contained, and regular inspections and monitoring of the site in compliance with city, state, and federal regulations. Although most of the site is in FEMA's 100-year floodplain and some would be inundated by 2050 at its current elevation, hurricane procedures are in place to prevent floods from breaching tanks, Eggert said.
Even at the former refinery site, Howarth worries demolition could pose health risks — despite HRP's efforts to clean out refinery equipment before tearing it down.
"There are hundreds, if not thousands of miles of pipe there, and that pipe contained petroleum products," she said. "As it is dismantled, the remaining petroleum products become airborne."
Howarth points to fenceline levels of cancer-causing benzene, a component of crude oil, which averaged more than three times the EPA's actionable level in 2020 (demolition started in June of that year). But HRP officials have since said that all bulk benzene has been removed from the site, and that fenceline benzene levels are not consistently elevated. If HRP receives the modified operating permit for the former refinery site it's currently seeking — which would reclassify the site's industry from refining to demolition — the company would stop monitoring benzene at the site's boundaries.
Howarth feels both HRP and agencies like the Department of Environmental Protection and EPA have failed to be transparent about the demolition and cleanup process.
"I'd like to see much more community involvement in understanding exactly what was happening on the site, what the current evaluation of the site's potential risks for the community are, and why the community should feel that this demolition is happening safely," she said.
For Wilson, part of this transparency is more air monitoring, particularly in residential communities.
"I don't believe that — not so much Hilco — but PES and the rest of the management who has been owning this refinery for a number of years was basically concerned about how the community was being affected by what's going on," he said. "The fact of the matter is, even though [the Tank Farm] is in its present form, we just don't believe that there is enough monitoring out in the various communities around the 1,300 acres that is known as The Bellwether District."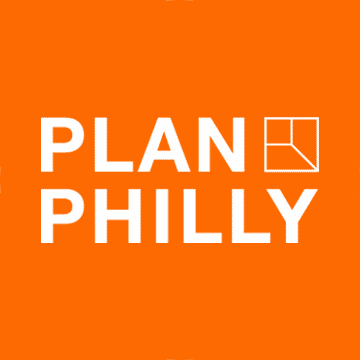 WHYY is your source for fact-based, in-depth journalism and information. As a nonprofit organization, we rely on financial support from readers like you. Please give today.