'The refinery wasn't something that we loved': Hilco's Philly point person is well aware — she grew up in Point Breeze
Jasmine Sessoms' role as the local face of Hilco Redevelopment Partners — the company that purchased the 1,300-acre Philadelphia Energy Solutions refinery site for $225.5 million in June — is extensive.
"It's a whale," said Sessoms, a 37-year-old Philadelphian raised in Point Breeze.
As senior vice president of corporate affairs, it's Sessoms' job to be Hilco's liaison to the community, government, businesses and the media while also creating and communicating a favorable public image for the company. Which won't be easy.
Residents and activists in Grays Ferry want Hilco to reverse the refinery's "legacy of racism and extraction from day one" and prioritize investments and benefits to surrounding neighborhoods. Environmentalists want the company to clean up the heavily polluted property to the highest standards possible. And city officials want to be assured that Hilco's multimillion-dollar plan for a distribution and commercial hub there will effectively create revenue and jobs for all Philadelphians.
But Sessoms welcomes the challenge and says she is perfectly fitted for it.
"I'm the luckiest lady in Philly," she said Friday in an online interview.
"We can all agree: Nobody wants a refinery, right? Well, these guys [Hilco] came in, and they're cleaning up a refinery that has not only been an eyesore but also bad for the environment, and that has disproportionately affected Black and brown communities. So, I get to work for the good guys, the white knights. Who doesn't want to work for white knights?"
Sessoms grew up in South Philly, with the refinery as a backdrop, but she said her family never benefited from being eight minutes away from the complex. Jobs there were not going to the community.
"The refinery wasn't something that we loved," she said. "There is something called environmental racism, and it's something that's very real."
Her parents, both teachers, still live in the same house at 21st and Bainbridge streets, and Sessoms said she's excited to be the one who gets to change the relationship between the owner of the land and the city and the people who live near it.
Sessoms said she wants to figure out what the community needs, invest in it, and make sure Hilco is a good neighbor. One of her immediate goals is to have a community meeting this month and to work with the School District of Philadelphia to see how Hilco can help, she said.
"Me being ingrained in the Philadelphia culture — because I am — I'm committed to Philadelphia and knowing the needs and talking to the key people to figure out how we make Philadelphia a better place to live, work and play. That is my whole job," she said.
Hilco executives have said the site's redevelopment will create 18,000 jobs over the next 10 years — 8,000 union construction jobs and 10,000 permanent jobs. Sessoms said the company wants to hire locally, starting with virtual fairs soon and partnering with unions on apprenticeship programs.
"Minority inclusion is one of the capstones and cornerstones of Hilco," she said, adding that she's enthusiastic about building on the skills developed over 15 years working in philanthropic, governmental and community organizations.
About six years ago, Sessoms founded She Can Win, a nonpartisan program that trains women to run for political office. She also served as government relations officer at Community College of Philadelphia, advocated for diversity inclusion in the cannabis industry while directing a medical marijuana company, and fundraised for political candidates and causes as CEO of J&S Strategies.
And Sessoms is no stranger to local and state officials. She worked as deputy executive director of the Mayor's Fund for Philadelphia for two years — she actually got a call from Mayor JIm Kenney during her interview with WHYY — and currently serves on Gov. Tom Wolf's Commission for African American Affairs. She's also chair of the Pennsylvania Legislative Black Caucus Foundation, chair of the advocacy committee of the Philadelphia Chapter of the National Association of Women Business Owners, and a member of the Smith Playground's board of directors.
A graduate of Morgan State University, Sessoms also has a master's degree in organizational development and leadership from Philadelphia College of Osteopathic Medicine.
"I've had the pleasure of partnering alongside Jasmine in a myriad of different roles, and her approach to any given task at hand is always inspiring," said Dominique Goss, vice president of She Can Win. "She has an effortless way of getting things done, regardless of the feat or challenge. She is a trusted member of my personal and professional kitchen cabinet, and I'm excited to see the contributions she'll make within her new leadership role at Hilco."
Community relations
Jeanette Miller, a 63-year-old activist with local environmental justice group Philly Thrive, is excited to have Sessoms as a counterpart in Hilco. Miller grew up in Grays Ferry and suffers from chronic bronchitis.
"Because she's from this neighborhood," Miller said. "She's been through this struggle."
Neither Miller nor anyone from Philly Thrive has met Sessoms yet. But she said all Sessoms needs to get their trust is to be honest and to help the community.
"We need some justice down here," Miller said, noting that Sessoms has been in touch a couple of times and is coordinating a community meeting.
Philly Thrive organizer and co-founder Alexa Ross said, "It does make a difference that someone in this role has something at stake themselves and can relate to people in the neighborhood's concerns and interests."
At a rally marking the anniversary of the June 2019 explosion and fire at the refinery that led to its eventual closure, neighbors of the site and activists demanded that Hilco commit to clear terms for involving residents in every step of the property's redevelopment.
Kilynn Johnson, a South Philadelphia resident who's experienced many health problems, recounts the refinery explosion that rocked the neighborhood during a June 2020 protest. (Kimberly Paynter/WHYY)

Cameron Powell (left) and Shawn Johnson hold up a banner calling for a end to environmental racism in South Philadelphia. (Kimberly Paynter/WHYY)

Avery Broughton , 18, (left) a South Philadelphia resident, said Philly Thrive is committed to keeping the refinery closed, and protecting the community from pollution. (Kimberly Paynter/WHYY)

Carol White, a member of Philly Thrive, demands that company taking over the PES refinery in South Philadelphia, not put the environment and health of the community in danger, in June 2020. (Kimberly Paynter/WHYY)

Andie Ayala holds a "Black Lives Matter" sign during a protest action against the refinery on the Passyunk Avenue Bridge Monday. (Kimberly Paynter/WHYY)

Protesters with Philly Thrive stood on a pedestrian pathway of the Passyunk Avenue Bridge on June 22, 2020 to demand the South Philadelphia refinery remain closed a year after an explosion at the site. (Kimberly Paynter/WHYY)

Protesters with Philly Thrive stood on a pedestrian pathway of the Passyunk Avenue Bridge on June 22, 2020, to demand the South Philadelphia refinery remain closed a year after an explosion at the site. (Kimberly Paynter/WHYY)

Protesters outside the former PES refinery in South Philadelphia demand an end to corporate tax breaks. (Kimberly Paynter/WHYY)

Protesters sign a petition calling on the city and Hilco to "take the first steps in reversing racism on refinery land." (Kimberly Paynter/WHYY)

A fire burns at the Philadelphia Energy Solutions refinery hours after a series of early morning explosions on June 21, 2019. (Emma Lee/WHYY)
Ross said the group hopes Hilco will be ready to address the legacy of traumatic community relations the refinery had with its neighbors under PES and previous owners.
"With taking over this land, they will also be inheriting a very, very disrespectful, injust and nonexistent communication with residents," Ross said. "I hope they take this opportunity to correct that process."
Sessoms said that her goal is to be transparent and have an open-office policy, but that she wants to hear from the community before giving answers to specific demands.
"We want to have an open dialogue, it's a two-way street. Now, we're developers … there are certain things that are realistic and aren't realistic, and we'll have to make those decisions at the top level," she said.
According to Hilco's soil management plan, approved by the Pennsylvania Department of Environmental Protection, heavily contaminated soil will be buried under buildings, parking lots and driveways, instead of being removed from the site. Environmentalists have criticized the plan, saying it seems as if the company is opting for the cheapest methods.
Sessoms said that she's not ready to speak to specifics of the cleanup, but that she will look after the safety of the community all through the process.
"I can tell you, my parents live eight minutes away. And I love my parents," she said. "I will advocate consistently to make sure that the community is informed when there's an odor, when there might be a noise, the smallest things."
Sessoms lives in Mount Airy now, and has two daughters, ages 3 and 6.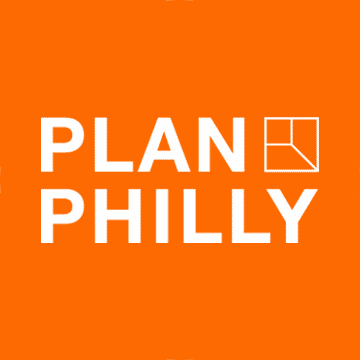 WHYY is your source for fact-based, in-depth journalism and information. As a nonprofit organization, we rely on financial support from readers like you. Please give today.