'We don't smell that gas anymore': Activists mark anniversary of blast that shut down PES refinery
Damage from the June 21 fire that resulted led to closure of the complex, the company's bankruptcy, and a planned sale of the 1,300-acre property.
It's been a year and a day since the Philadelphia Energy Solutions refinery complex exploded, threatening the city with a toxic chemical catastrophe that could have especially affected its immediate neighbors in South Philadelphia.
The massive June 21 explosion and fire released several hundred thousand pounds of hydrocarbons and more than 5,000 pounds of deadly hydrofluoric acid, one of the most dangerous industrial chemicals in use, as well as propelling a bus-size piece of debris across the Schuylkill River. Damage from the fire led to the closure of the complex, the company's bankruptcy, and a planned sale of the 1,300-acre property. More than 1,000 union workers lost their jobs.
Monday morning, Kilynn Johnson, a cancer survivor who has lived near the refinery for over 50 years, joined local residents and activists outside the refinery complex to celebrate its permanent shutdown.
When the refinery was operating, Johnson said, she kept her windows closed and was afraid to breathe.
"But now … I can breathe! I can breathe! We can breathe!" she exclaimed, to applause from the crowd.
Sonya Sanders is a longtime South Philadelphia resident and a member of the environmental justice organization Philly Thrive who has led the opposition to the refinery for years. This last year has been a hard one for her: Her husband died of cancer. She was afraid pollution from the refinery could make her or her son sick, too. A report revealed high levels of a cancer-causing gas had been detected in a fence line air monitor of the refinery in 2019.
Since refinery operations stopped last year, Sanders said, she feels less anxiety — and the air in the neighborhood smells better.
"Before, we smelled gas fumes that were being leaked by the refinery. Now, we don't smell that gas anymore," she said Monday.
Hilco Redevelopment Partners, the company that has been approved to buy the refinery complex out of Philadelphia Energy Solutions' Chapter 11 bankruptcy, projects a multibillion-dollar development on the site that would create 18,000 jobs in the next 10 years.
Jeremy Grey, Hilco's executive vice president of industrial development, told City Council last week that the refinery complex would come back to life as a state-of-the-art logistics park and generate over $75 million in taxes. He said Hilco is committed to completely remediating the highly contaminated site, will contribute $500 million toward that, and to including the community in the process.
The sale of the property is scheduled to close by Friday, according to documents filed in U.S. Bankruptcy Court in Wilmington. But a hearing is set for 10 a.m. Wednesday on a $27.5 million price cut sought by Hilco because of increased remediation costs and uncertain business circumstances arising from the coronavirus pandemic. A price of $252 million was agreed to by PES and Hilco earlier this year.
Activists from Philly Thrive and residents are cautiously optimistic that the property's transition from a refinery complex to a logistics center will mean a less polluted neighborhood. Monday morning, Avery Broughton said the closure of the refinery was a "win against environmental racism," since most of the people living around it are either Black or brown.
"The protection of Black lives is neither exclusive to police brutality nor the horrific and violent actions of citizens. Black lives matter when it comes to the environment as well," Broughton said.
Carol White, a member of Philly Thrive, demands that company taking over the PES refinery in South Philadelphia, not put the environment and health of the community in danger, in June 2020. (Kimberly Paynter/WHYY)

Protesters sign a petition calling on the city and Hilco to "take the first steps in reversing racism on refinery land." (Kimberly Paynter/WHYY)

Cameron Powell (left) and Shawn Johnson hold up a banner calling for a end to environmental racism in South Philadelphia. (Kimberly Paynter/WHYY)

Andie Ayala holds a "Black Lives Matter" sign during a protest action against the refinery on the Passyunk Avenue Bridge Monday. (Kimberly Paynter/WHYY)

Avery Broughton , 18, (left) a South Philadelphia resident, said Philly Thrive is committed to keeping the refinery closed, and protecting the community from pollution. (Kimberly Paynter/WHYY)

Protesters with Philly Thrive stood on a pedestrian pathway of the Passyunk Avenue Bridge on June 22, 2020, to demand the South Philadelphia refinery remain closed a year after an explosion at the site. (Kimberly Paynter/WHYY)

The former PES refinery site in South Philadelphia. (Kimberly Paynter/WHYY)

A fire burns at the Philadelphia Energy Solutions refinery hours after a series of early morning explosions on June 21, 2019. (Emma Lee/WHYY)

Flames and smoke emerge from the Philadelphia Energy Solutions Refining Complex in Philadelphia, Friday, June 21, 2019. Explosions and a blaze at the largest oil refinery on the East Coast shook homes before dawn Friday, though authorities reported only a few minor injuries and said the air was safe to breathe. (Matt Rourke/AP Photo)

Flames and smoke emerge from the Philadelphia Energy Solutions Refining Complex in Philadelphia, Friday, June 21, 2019. (Matt Rourke/AP Photo)
To prevent the site's immediate neighbors from disproportionately suffering any ill effects of new development there, Philly Thrive is demanding that Hilco include community members in every step going forward — from decisions made concerning the complicated environmental cleanup of the property, to the design of the redevelopment, expected to take a decade and provide jobs for the community.
"We were left out for so long, and it has to stop," said Rodney Ray, a former refinery worker who is a member of Philly Thrive. "What I'm afraid of, is that our community don't get half of these jobs."
Philly Thrive is also demanding that the City of Philadelphia not extend the Keystone Opportunity Zone designation for the site or grant it any further tax breaks.
Alexa Ross, an organizer with Philly Thrive, said she invited Hilco CEO Roberto Perez to Monday's rally. They've been in touch since he called her directly in January, when the refinery sale was announced. Perez said he could not attend, Ross said, but committed again to meet the community once the sale of the refinery is closed.
When contacted by WHYY about Monday's gathering, PES CEO Mark Smith said he had no comment.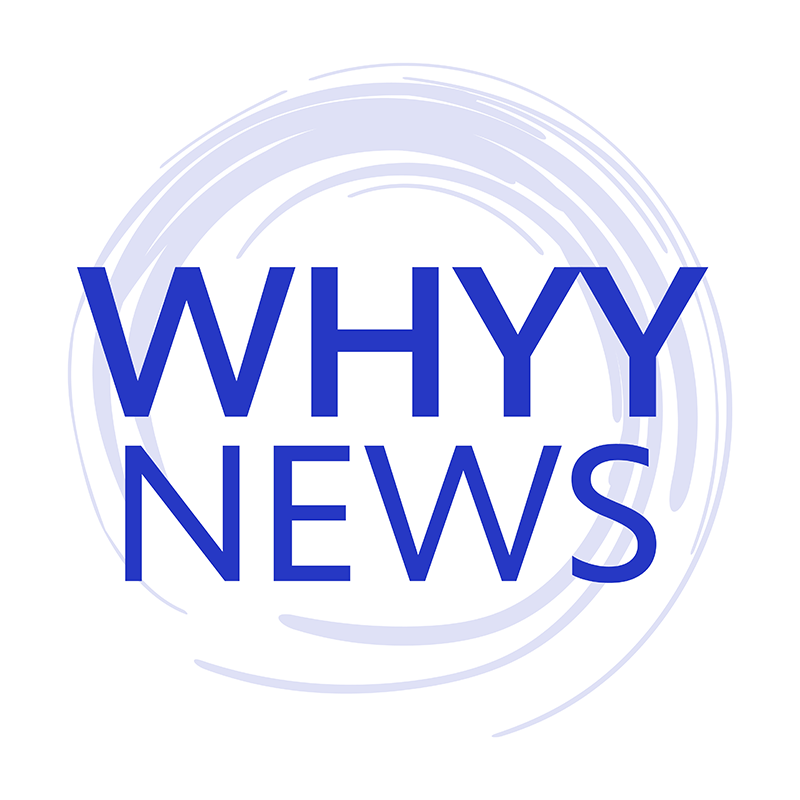 Show your support for local public media
WHYY is your source for fact-based, in-depth journalism and information. As a nonprofit organization, we rely on financial support from readers like you. Please give today.