Activists spar with Krasner over protest-related charges, boo him into his office
A group of protesters gathered outside Philadelphia District Attorney Larry Krasner's office Monday evening, demanding he drop all charges related to the past month and a half of protests, then booed him back inside as he tried to address the crowd.
Krasner, elected in 2017 on a progressive platform that includes reducing incarceration and routing people into restorative programs instead of jail, is used to criticism from the right. But he's less accustomed to getting it from the left.
In the weeks since protests in the city boiled into sometimes tense, physical clashes between police and people protesting George Floyd's killing in Minneapolis, Mayor Jim Kenney and his administration have been under pressure to drop the many charges levied against protesters during that time.
Last week, the mayor's office waived all the citations related to code violations during protests — more than 750 in all.
But criminal charges, which Krasner controls, are still on the books. This includes offenses related to the burglary and property destruction which occurred in late May and early June that ravaged several commercial corridors in the city, left small businesses destroyed and hampered some looted pharmacies from being able to fill prescriptions.
On Monday evening, Krasner attempted to tell protesters that some of the "almost 2,000" people his office charged during the first week of city protests had been pursued for what he believes is a notable crime — dealing drugs in Kensington.
He recently met with a group of Kensington residents who criticized him for not prosecuting drug crimes in their neighborhood more aggressively.
But as the crowd outside his office Monday got louder and accused Krasner of hedging, he appeared to get frustrated.
"If you are not going to let me talk, I'm going to go back inside. I came out here to talk to you," the DA said, before being drowned out by boos, throwing up his hands and returning to his office.
After his departure, members of the group — composed of several leftist Philly organizations, but coordinated under the umbrella of the Philadelphia Black Radical Collective — said their refusal to hear Krasner's remarks was less about the DA himself, and more about the system his job represents.
"There is no such thing as a progressive DA, just as there is no such thing as a good slave owner," Megan Malachi, an organizer with Philly Real Justice and the Radical Collective, told the crowd.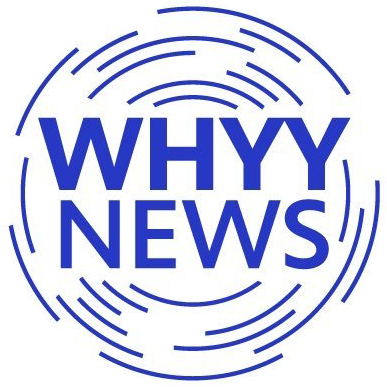 Get daily updates from WHYY News!
The Black Radical Collective has been operating in Philadelphia since May, and has a list of thirteen demands they want Krasner and other city officials to listen to.
They include cutting funding to the city police department, routing it into community programs, abolishing the Fraternal Order of Police, immediately firing officers who kill people, not prosecuting carrying concealed firearms as a felony and ending cash bail.
Malachi said the reason she and other protestors are particularly angry at Krasner is because they're the ones who helped get him into office.
"It wasn't the liberals of the city who got behind Krasner originally, it was the activists," she said. "We wanted him to continue to support people doing radical work, and now in this political moment when he has the ability to do that, he's not doing that."
The way Malachi sees it, any charges that stem from the protest need to be thrown out, no matter what they are.
"I don't think there's any action that's illegitimate in a white supremacist system," she said. "I think this system is what is illegitimate."
Jane Roh, a spokeswoman for Krasner, noted in an email that the DA has set up a task force to "apply due scrutiny to the large volume of arrests made and cases opened from May 1 (when PPD reverted to pre-COVID arrest policies) and from May 30 through June 5 (the height of protest activity and property crimes of opportunity)."
She said the office plans to apply "individualized justice" to anyone charged in relation to the protests, and that no one found to simply be "exercising their constitutionally protected right to protest" will be criminally prosecuted.
However, she added, people found to have "caused harm to their communities" will face what the office deems to be appropriate penalties.