4 Black men killed by Philly police and the officers who haven't yet faced a jury
Activists see the Chauvin verdict as fuel for radical change, including police accountability. That could mean renewed attention for some police killings in Philly.
A day after a Minneapolis jury convicted former police officer Derek Chauvin of murder and manslaughter in the killing of George Floyd, many Philadelphians are feeling relieved and resolved.
Relieved that Chauvin, unlike many officers before him, was actually charged and was not acquitted. Resolved to use the rare verdict as fuel for radical change, particularly when it comes to police accountability and police-community relations in Black, Latino, and other communities of color.
"While the technical definition of justice has been rendered, we have not arrived at a place of justice yet. Justice will come when the police treat African Americans like they do their white neighbors," said Bishop Dwayne Royster on Tuesday during a virtual "service of lament for Black lives."
Against that backdrop, the outcomes of at least four recent police killings of Black men in Philadelphia are poised for renewed attention and scrutiny, as none of the officers involved have yet faced a jury. Here's where those incidents stand.
David Jones
The murder trial for former Philadelphia Police Officer Ryan Pownall, who fatally shot 30-year-old David Jones during a traffic stop in June 2017, has been on hold for more than a year.
Pownall was about to stand trial in January 2020 when the Philadelphia District Attorney's Office filed an unusual pre-trial appeal that prosecutors said would set the table for a far more equitable proceeding — whenever the time comes.
DA Larry Krasner wants to change how the jury hears something fundamental to the case: part of Pennsylvania's law regarding when a police officer can use deadly force.
On Tuesday — shortly before the verdict in the Chauvin trial was announced — the Supreme Court of Pennsylvania agreed to consider the DAO's appeal.
If successful, the instructions to jurors about when officers can use deadly force would be tweaked so that the language is less broad. Krasner argues the current language is unconstitutional because it covers officers even when they don't believe deadly force was necessary to protect themselves.
"We believe there are too many, and frankly illegal excuses built into Pennsylvania law for police homicide and what we believe is unjustified police violence," said Krasner on Wednesday.
Pownall's lawyer, Fortunato Perri Jr., has said the appeal helps prove his defense — that his client justifiably shot Jones.
"Clearly the existing law justifies his conduct," said Perri last January. "The District Attorney's Office decided to ignore the existing law in bringing this prosecution."
Prosecutors say Jones, who is Black, had an illegal gun tucked in his waistband when Pownall, who is white, pulled him over while Jones was riding a dirt bike in Juniata Park. But they say Jones had already dropped the gun and was running away when Pownall shot him twice in the back.
A grand jury determined that Pownall was not in danger and should not have fired his service weapon, concluding that Jones' death was unjustified. It was the first time an on-duty Philadelphia police officer had been charged with murder in nearly 20 years.
Jury selection is expected to start on Nov. 15, though it's unclear when the state Supreme Court will hear arguments or render a decision.
In the meantime, Isaac Gardner, founder of the Justice for David Jones Coalition, said he will continue raising awareness about Jones' death, even though he doesn't expect the public to pay attention until the start of trial, when attention on the case will hit a peak.
"I'm happy for the family of George Floyd, but we need transparency in Philadelphia," Gardner said. "Until we start taking all these murders seriously, we're still gonna be left with what we're left with."
Gardner is planning a protest action in Center City on June 8, the fourth anniversary of the day Pownall fatally shot Jones.
Dennis Plowden
A trial date has not been set for former police officer Eric Ruch, who is white and is accused of murdering 25-year-old Dennis Plowden, who is Black, following a high-speed chase in Northwest Philadelphia in December 2017.
Plowden was unarmed.
Ruch was fired from the force in 2018 and is charged with third-degree murder, voluntary manslaughter, and posession of an instrument of crime.
The DA's Office initially charged Ruch with first-degree murder, but later decided not to pursue it at trial. Prosecutors have not explained why.
"Our office seeks to apply the law fairly and evenly in all criminal matters, including cases where defendants are police officers," reiterated DAO spokesperson Jane Roh on Wednesday.
Prosecutors say Ruch fired his gun directly at Plowden following the chase in East Germantown. The single shot traveled through the fingers of Plowden's raised left hand before striking him in the head, according to the grand jury presentment. He was pronounced dead at the hospital the following morning.
Plowden's family said he had been on his way to his mother's house to drop off a Christmas present, when Ruch, driving an unmarked police vehicle, spotted the white Hyundai Elantra Plowden was driving.
Ruch asked police radio to run Plowden's car tag. Immediately following the killing, police claimed officers stopped Plowden because the license plate on the car he was driving matched a tag sought in connection with a homicide.
Plowden pulled over briefly, but then drove off, striking the open door of a second unmarked police car in the process, according to the presentment.
A high-speed chase ensued, with two unmarked and two marked police cars tailing Plowden as he drove west on Nedro Avenue, according to the presentment. Roughly three blocks later, Plowden, traveling nearly 80 miles an hour, crashed into three parked cars before spinning into a pole and coming to a complete stop.
Less than 20 seconds later, Ruch shot Plowden. Moments earlier, Plowden looked "dazed and lost on the sidewalk" after stumbling from the car crash, according to court documents.
Ruch's attorney, David Mischak, has said his client's actions were legally justified.
"As a result, we are confident that at the end of this process, Eric Ruch will be exonerated," he said last January.
Earlier the same year, Ruch had shot another man, 22-year-old Tyler Nichols, in the back while on duty during a traffic stop in West Oak Lane.
Walter Wallace Jr.
Two police officers fatally shot Walter Wallace Jr., a 27-year-old Black man, in front of his family in October, sparking days of protest against police brutality.
Following the deadly incident in Cobbs Creek, the Philadelphia Police Department removed officers Sean Matarazzo and Thomas Munz from active duty pending the findings of a joint investigation by the department's Officer Involved Shooting Investigation Unit and the Philadelphia District Attorney's Office.
That investigation is ongoing, and neither Matarazzo nor Munz are facing criminal charges at this time, though Wallace's family recently filed a wrongful death suit against the officers in Common Pleas Court.
The two officers shot Wallace shortly after members of his family called 911. On the way to the house, the officers were told Wallace was involved in an "ongoing domestic dispute," according to the civil complaint. The pair also knew that Wallace had a knife in his possession.
At the time, Wallace was experiencing a mental health crisis related to various underlying and diagnosed conditions, including bipolar disorder, and he had not taken his medication that day, according to court documents.
Body-worn camera footage from the incident shows Wallace emerging from his family's home with a knife in his hand and walking slowly toward the officers as his family members tried to alert the officers about his mental state.
After changing directions at several points, Wallace can be seen walking toward one officer and then another. His mother and an unidentified bystander try to get control of him, but neither is successful.
Less than a minute after arriving on scene, one of the officers can be heard directing his partner to "shoot him."
Less than six seconds later, Matarazzo and Munz opened fire.
The bodycam footage shows that Wallace was not rushing the officers at the time, and did not have his knife raised.
Advocates point to Wallace's killing to demonstrate the need for major reforms in the way police respond to mental health crises, although it was not the first time city officers had shot someone suffering from mental distress. WHYY's Billy Penn recently reported the city rolled out a new 911 script for dispatchers one month after Wallace's death. Mayor Jim Kenney is calling for an additional $13 million for the city's mobile crisis response centers.
James Alexander
Most recently, five police officers fatally shot James Alexander, a 24-year-old Black man, during a traffic stop on April 7 in the Logan section of the city.
The Philadelphia District Attorney's Office is investigating the police killing, which was captured by police body-worn cameras and sent one of the responding officers to the hospital after he was shot in the foot. But it's unclear if the office intends to file any criminal charges.
A DAO spokesperson said Wednesday there is no timeline for the investigation.
According to the police account, Officers Christopher Burton and Charles McCairns pulled over the Kia sedan James was a passenger in around 6:45 p.m. after the vehicle did not stop at a stop sign on the 1500 block of Somerville Avenue.
Police said the driver has since admitted to committing the traffic violation, though a department spokesperson could not provide the location of the infraction, and there are no stop signs on the stretch of Somerville Avenue where the car was pulled over.
Police originally said they found outstanding warrants for the driver and Alexander, prompting them to call for back-up.
Another man and a woman were also traveling in the car at the time of the stop, according to police.
Officers Michael Braun, David Tamamoto, Matthew Ponente, and his partner soon arrived on the scene. Police said all five officers then approached the car to remove the driver and Alexander from the passenger side.
The driver allegedly complied. Alexander, from inside the car, allegedly fired at the officers shortly after they opened his door and asked if he had a gun on him. Police say Alexander fired at least two more shots after leaving the sedan.
Five of the six officers, positioned on either side of the car, then opened fire on Alexander. He was pronounced dead at Albert Einstein Medical Center.
Afterward, the department said the "bail jumping" warrant from Wisconsin was not tied to Alexander, but a similarly named individual with a similar date of birth and a different FBI number.
Authorities claim they shared bodycam footage from the deadly incident with Alexander's parents, but have not publicly released it. Ishea Cedeno, Alexander's aunt, has disputed the police department's account and said the officer racially profiled her nephew and the other passengers.
It's unclear how one of the officers, who was also treated at Einstein, was shot in the foot.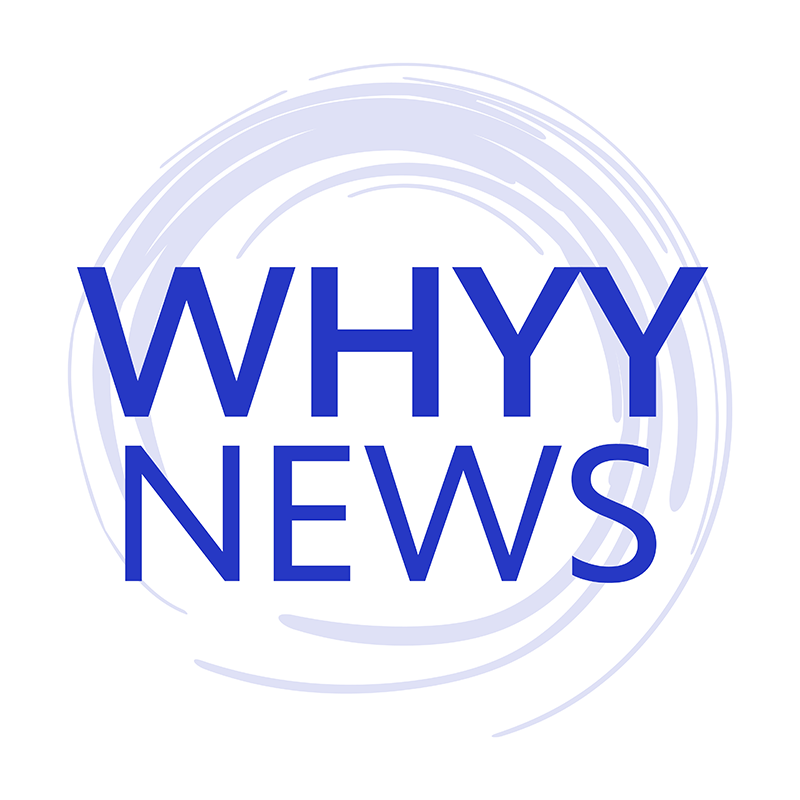 Get daily updates from WHYY News!
WHYY is your source for fact-based, in-depth journalism and information. As a nonprofit organization, we rely on financial support from readers like you. Please give today.