Police identify officer who shot Ethiopian immigrant in West Philly
Listen
1:29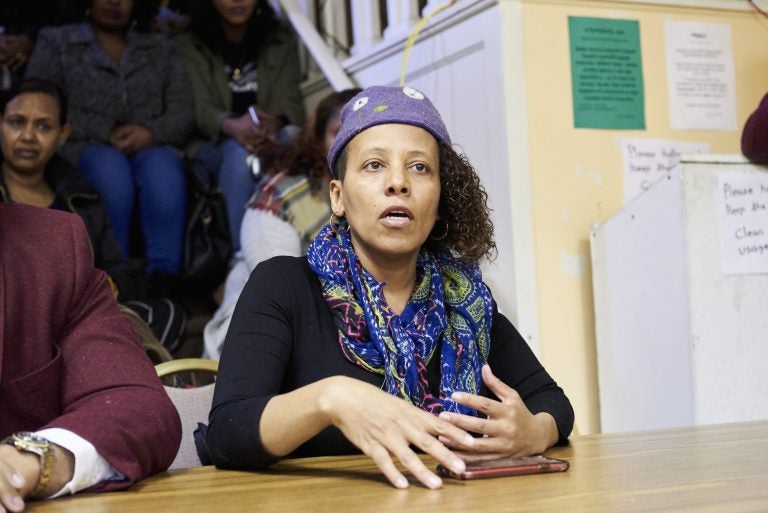 Updated: 1:11 p.m. Monday
—
Dozens of people gathered in West Philadelphia Sunday evening to offer support for Kaleb Belay, four days after the 25-year-old was shot by a Philadelphia Police Officer Kevin Pfeifer.
"He's a people pleaser. He's not somebody who even speaks aggressively or negatively toward anybody," said Saba Tedla, the owner of Booker's Restaurant and Bar where Belay works.
Tedla was among the more than 50 people who came to the Ethiopian Community Association of Greater Philadelphia at 44th and Chestnut Streets for a debrief and discussion on the shooting that has left those who knew Belay in disbelief.
Belay is an Ethiopian immigrant and a former student at Temple University. A spokesman for the university said Belay was enrolled last fall.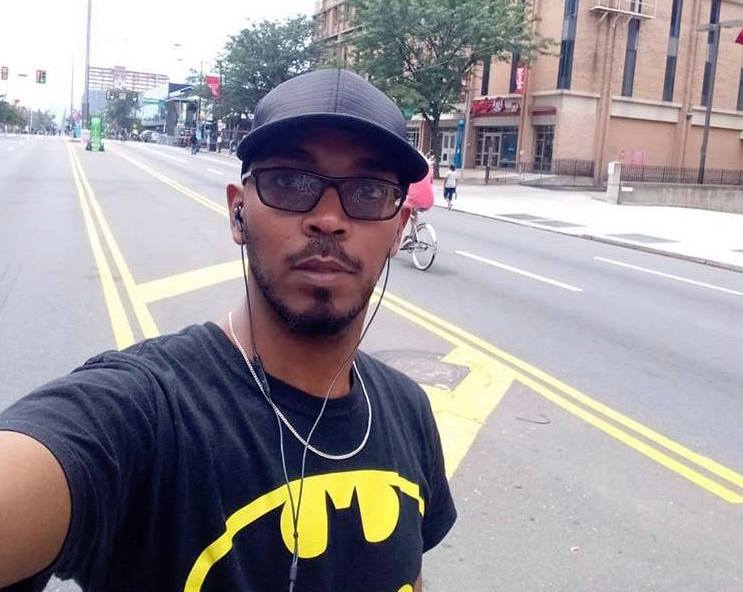 "Ultimately, this young man is not a threat to this society," Tedla said. "He's a civilized student, individual. I don't understand how he could've been a threat to anybody."
Police said Officer Pfeifer and his unnamed partner encountered Belay when they went to the 4900 block of Hazel Avenue at 6:50 Wednesday night responding to a radio call about a person with a weapon and a report of a stabbing. Officers say they saw Belay come out from behind a large bush in front of the address, wielding a knife in his left hand.
The officers ordered Belay to drop the knife several times, police said, but he continued to approach them with the knife, and Pfeifer, a four-year veteran on the force, shot Belay in the chest.
A steak knife was found at the scene, police said.
Belay has been charged with aggravated assault, simple assault, and possessing an instrument of a crime.
The Philadelphia Police Department did not respond to requests for comment. According to The Philadelphia Inquirer, police said they did not find a stabbing victim associated with the incident.
Haileab said he remains hospitalized at Penn-Presbyterian Medical Center under police custody.
"They've told us that he is critical, but stable and that he does communicate; the tubes are out of his mouth," the attorney said. "They're still cautiously optimistic and want to make sure that's conveyed."
Belay was shot six times, and suffered injuries to his spleen, pancreas, left lung, and right hand, according to Haileab.
The attorney said that police are also investigating the officer who fired at Belay.
Belay's supporters are planning a fundraiser next week to help with possible legal fees and hospital bills and have already started a GoFundMe campaign.
—
This story has been updated to reflect additional information from the Philadelphia Police Department and Temple University.