Regional Roundup – 9/20/21
Lawsuits against mask mandates in PA schools are heating up. And, it's time for fall gardening! Horticulture expert Jenny Rose Carey joins us to talk about the harvest.
Regional Roundup – 9/20/21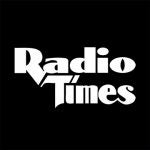 Radio Times is an engaging and thought-provoking interview program that examines regional, national, and international news, explores new ideas and trends, and introduces listeners to fascinating people. While other programs break the news, Radio Times puts it back together.
Radio Times is live Monday - Friday from 10:00 - 11:00 a.m. To join the conversation, connect with us on social media, email us, or call 888-477-9499.
Sign up for the Radio Times newsletter