Regional Roundup – 07/13/2020
This week; City Council President Clarke on the uptick in city violence, Delaware HBCU Delaware State University acquires Wesely College, and the return of the lanternfly.
Regional Roundup – 07/13/2020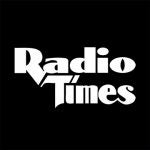 Radio Times is an engaging and thought-provoking interview program that examines regional, national, and international news, explores new ideas and trends, and introduces listeners to fascinating people. While other programs break the news, Radio Times puts it back together.
Radio Times is live Monday - Friday from 10:00 - 11:00 a.m. To join the conversation, connect with us on social media, email us, or call 888-477-9499.
Sign up for the Radio Times newsletter