'We have to do something': Friends hope new app will empower Philadelphians to help prevent gun violence
The Philly Truce app launches on Sat. It relies on professional and trained volunteer conflict mediators to connect with residents who've reached out for help.
Listen
5:15
Mazzie Casher and Steven Pickens haven't personally lost anyone to gun violence. But they grew up together in the 1990s, when Philadelphia routinely recorded more than 400 murders a year, and don't want to see that history repeat itself.
Pickens said they decided to take action in October after learning about another fatal shooting in West Philly that left a young man dead.
He felt overcome with despair.
"It was basically just pouring out at that time — like, we have to do something," said Pickens, 46, an emergency medical technician.
On Saturday, Pickens and Casher will launch the Philly Truce mobile app. They're billing it as a new way for residents to anonymously share information about brewing neighborhood beefs they think could boil over into gun violence, which often start on social media, and to connect with trained mediators charged with resolving conflicts before they turn deadly — without involving the police.
They say their goal is to empower anyone to help with violence intervention in Philadelphia.
"An app can modify behavior if it's properly implemented and marketed and advertised," said Casher, 45, a songwriter. "Uber, Instagram, Yelp, Airbnb — these things have come in and changed the way we do very basic things."
The app's home screen has two options: The "Get Help" button directs users to a form that prompts them to provide their cell phone number and describe the dispute. The "Mediator" button allows vetted and trained volunteers, as well as professional violence interrupters, to connect with residents who have reached out for help.
"The app is just a simple and, if you like, anonymous way to get the process going. And it's also anonymous for the mediator up until they decide or determine they want to go out," said Casher.
Pickens and Casher say they want to make violence interruption part of Philadelphia's culture by having the free app downloaded onto as many smartphones as possible. It's been beta-tested over the last couple weeks and will be available on Google Play and the Apple Store when it goes live on May 1.
That includes veteran violence interrupters working for organizations like the Philadelphia Anti-Drug/Anti-Violence Network, which has nearly 60 staffers responding to conflicts across the city. PAAN is also the partner organization for the city's Community Crisis Intervention Program and Group Violence Intervention initiative.
"The most important word in our title is network. The beauty of [the app] is that it develops a network of mediators, which will include my people, but also others," said George Mosee, the group's executive director.
"There's so much happening out there that there's plenty of work — too much for any one of us," he added.
Over the last eight weeks, Philly Truce trained nearly 30 volunteers to be mediators. The group includes some residents who had no prior experience before signing up.
The violence interruption techniques taught during the 16-hour program derive from methodology contained in field research on the now-defunct organization CeaseFire Chicago. The manual also includes some de-escalation and safety techniques from the Nation of Islam's conflict resolution program, "10,000 Fearless." Pickens and Casher said it is not informed by the group's religious ideology.
Both men say safety is paramount when it comes to the app's volunteer mediators. They're taught to always respond to disputes in pairs. They're also not expected to rush out to a community in response to a call for help, though they are encouraged to quickly reply within the app to get the mediation process started.
"It's not an emergency response in any shape or form," said Casher. "Nobody is putting their life directly in harm's way."
Instead, the role of the app's volunteer mediators largely boils down to figuring out who the parties are in a particular dispute, and cultivating relationships with those parties with the goal of getting them to participate in a formal mediation process.
Four experienced mediators, assembled by the Black Male Community Council of Philadelphia, will then be available to support trainees during those sit-downs.
Rev. Harrod Emmanuel Clay Jr., the longtime pastor of Mount Zion Baptist Church in Glassboro, is one of them. He said the app could be a game-changer.
"This is so significant that it could potentially take the gun out of the shooter's hands because the shooter doesn't need to shoot somebody if they can talk to a mediator," said Clay, a certified federal mediator through the Equal Employment Opportunity Commission. He is also certified by the Pennsylvania District Attorneys Association.
'We have to do this'
Mary Goldner was driving back from West Chester when she heard Casher and Pickens talking about the app on WHYY's Radio Times in late March.
She immediately called her sister.
"I said, 'We have to do this.'" said Goldner. "We both have a passion for getting people to communicate."
Goldner was a child advocate in Texas before moving to Philadelphia a few years ago. Her sister Andrea Goldner is a trained mediator, with most of her work tied to child custody and divorce cases.
Both live in the Center City area. Neither have been directly impacted by gun violence, but they say their professional backgrounds should position them to contribute to an effort that, at its core, is rooted in conflict resolution.
Andrea Goldner said the impact gun violence is having on children put her over the top. At least 60 children have been shot in Philadelphia so far this year, and 16 of them have died.
"That's what's driving me," she said. "If we could get in with the children and we can teach them coping skills and mediation skills among their peers, teach them how to handle their emotions, as they get older they'll be able to understand what they're feeling and stop something horrible before it happens. Go and talk to someone. Reach out to a teacher or friend and let them know what's happening before you have to take it upon yourself to solve a situation."
Ken Bagley, another mediator, sees the Philly Truce app as a natural extension of the community activism he's been involved in since returning home from serving about 16 years in federal prison more than two years ago.
Bagley heads a community consulting organization that routinely partners with groups, including Hood Savior and the NoMo Foundation, that are committed to quelling the bloodshed, particularly in South Philadelphia, where Bagley grew up and still calls home.
"When I came up, there was an artist named KRS-One, and he had a song called "Self-Destruction." And this is what's happening. We're self-destructing. It's almost inexcusable that this is happening like this," said Bagley, who also works as a certified peer specialist with a mental health nonprofit in Philadelphia.
The 52-year-old said the current surge in shooting and homicides, which has disproportionately affected young Black men, weighs on him. But it's not the main reason he decided to add Philly Truce to his list of volunteer commitments.
For him, it was about potentially stopping even just one mother from losing her child, one child from serving a life sentence for murder.
"I really think this Philly app can centralize us coming together to descend on situations that could be harmful for individuals, for communities to be able to come together to impede some of this violence, to quell it, to save a life," said Bagley.
Conflict mediation can be 'highly traumatic' work
It's too early to say what impact the Philly Truce app, which Pickens and Casher say is the first of its kind, could have on gun violence in the city.
Aqeela Sherrills, the executive director of the Community Based Public Safety Collective in New Jersey, said the app's success will largely depend on the level of community buy-in and the credibility of the mediators.
The margin for error is exceedingly thin in the world of violence intervention, said Sherrills, a former gang member in Los Angeles who famously helped broker a truce between the Bloods and the Crips in the early 1990s. Mediators must respond quickly and be able to demonstrate that they understand the people and the neighborhoods they're tasked with helping.
Without those things, said Sherrills, the app's credibility will plummet, especially among Black Philadelphians.
"Black folks, we are gonna give you one chance … ," he said. "You know, they reach out to you, they don't show up, it's over. You know, they reach out to you, the wrong person shows up, it's over. Because people have been let down so much."
Sherills said mediators must also be committed to going the distance when it comes to hashing out disputes, which often take multiple sit-downs and can require ongoing maintenance after a truce is brokered.
The majority of the mediators cannot be volunteers, he added.
"Volunteering for this work is totally unsustainable. It's highly traumatic and it's dangerous because people have to leverage their personal capital, their relationship capital in order to mediate conflicts to a peaceful outcome," said Sherrills.
Casher acknowledged that using volunteers who can decide when to interface with the app could be problematic, which is why his goal is to constantly grow the number of trained mediators available to respond to disputes. He said he has already put out a call to people who have mediation training to see if they'd be interested in volunteering their time.
"We're really envisioning a culture where people turn it on to be a decent guy for two or three hours a day," he said.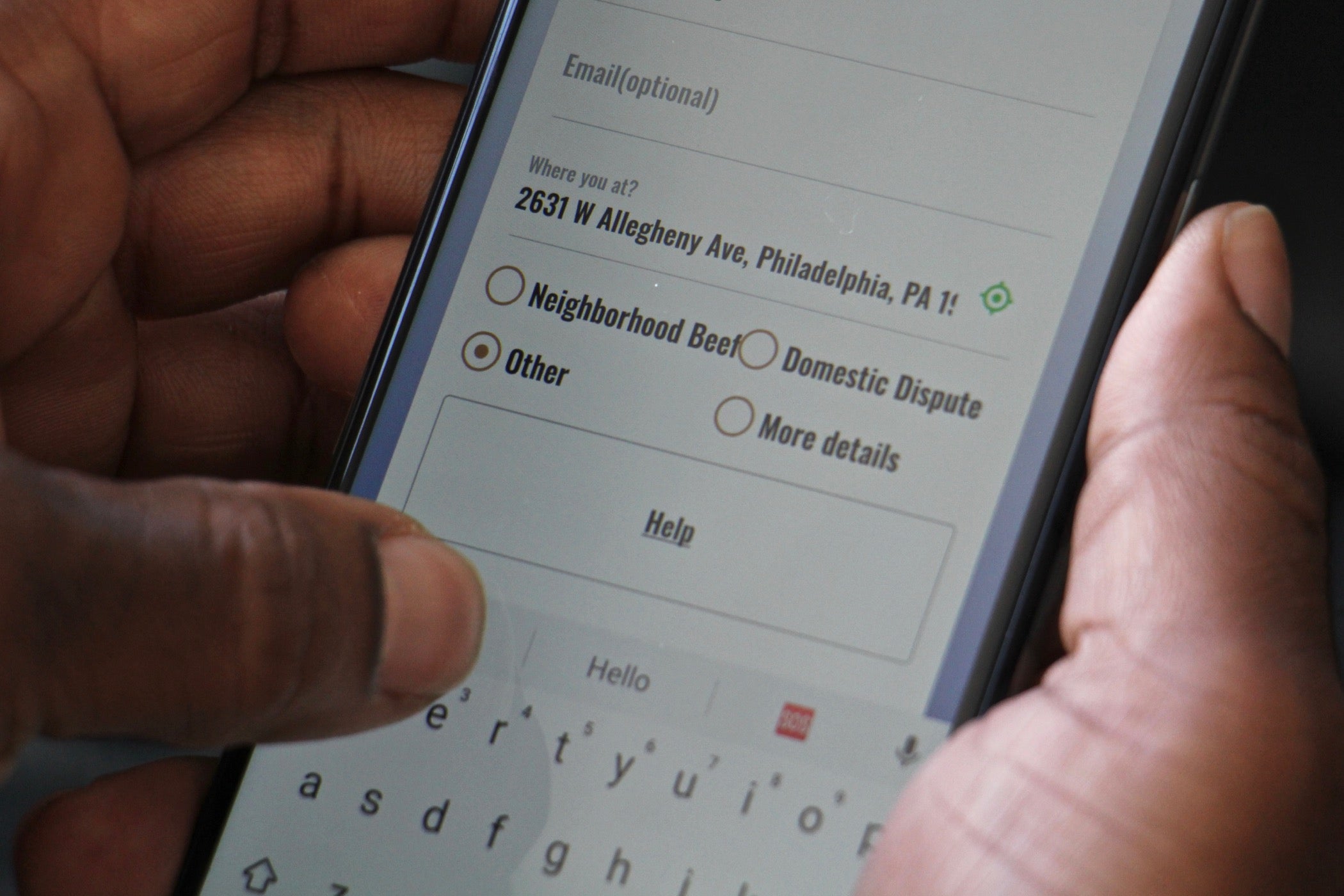 On May 8, the pair will host Philly Truce Day, an event designed to shine a spotlight on the city's gun violence epidemic and spread the word about the app. The event will be held at Nicetown Park from 10 a.m. to 7 p.m.

WHYY is one of over 20 news organizations producing Broke in Philly, a collaborative reporting project on solutions to poverty and the city's push towards economic justice. Follow us at @BrokeInPhilly.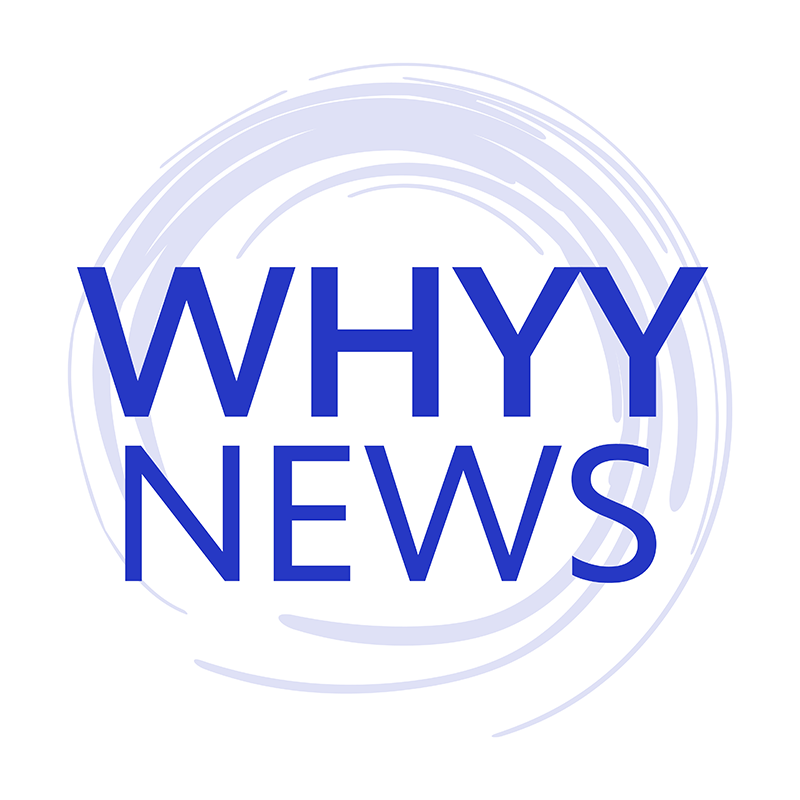 Get daily updates from WHYY News!
WHYY is your source for fact-based, in-depth journalism and information. As a nonprofit organization, we rely on financial support from readers like you. Please give today.