Should you be jumping the line to get a COVID-19 vaccine? Conflicting messages leave some unsure
Listen
5:46
Ask us about COVID-19: What questions do you have about the current surge?
This is one of a series of articles in which reporters from WHYY's Health Desk Help Desk answer questions about vaccines and COVID-19 submitted by you, our audience.
___
The COVID-19 vaccine is being administered in phases — with those at highest risk eligible first. But a disorganized rollout has presented some people with an ethical quandary: Should I skip ahead in line if I have the chance? And are people being given all the information they need to make that choice?
That's the topic of this week's Health Desk Help Desk. WHYY health reporter Nina Feldman weighs the pros and cons with WHYY's Shai Ben-Yaacov.
SHAI: Nina, you know someone who was recently presented with this choice. Tell me about what she did. 
NINA: Yes, this is a friend of mine who didn't want to use her name because some of this is sort of ethically dicey. But she is a white woman in her early 30s. She has no underlying health conditions, and she works from home. She lives in Philadelphia. And back in January, she noticed that there were a bunch of links floating around to try to sign up for the vaccine.
"People start sending around all kinds of links. So I basically signed up for all of them," she said.
NINA: And she doesn't have any risk factors, but she was still able to make an appointment at a pharmacy.
"I was able to, like, book an appointment at Rite Aid," she said. "And I was like, all right, cool. Like, we'll just see how that goes."
NINA: And at this point, she's not really following that closely who is in which phase of eligibility. She just knows that a lot of people she knows are getting it. And she kind of figured if she was doing something wrong, somebody would stop her.
"If I at any point had to lie, I would absolutely not do that," she said, "I'm not that person. But that wasn't the case."
NINA: Her appointment date came around. Nobody told her not to come. So she went to Rite Aid and got her first shot.
SHAI: And what do we know about how widespread this is — like how many people are just being forwarded links and just following them? 
NINA: I think that was happening a lot more at first. The Rite Aid link in particular got a lot of attention because folks from outside of Philadelphia were coming in from the suburbs, and there was no way to check if you were a health care worker or, you know, had any underlying conditions. Once you got the link, you could just sign up. And health officials are sounding the alarm on this type of practice. Dr. Valerie Arkoosh, who is Montgomery County's commission chair, pointed to this very issue not so long ago.
"We're in a very difficult situation," Arkoosh said. "The vaccine is extremely scarce compared to the demand for the vaccine. And it's unfortunate that people felt that it was OK to share those links."
NINA: And it's a similar story in Delaware County and in Philadelphia, although it doesn't seem like there's much enforcement if these links are going around, because the overarching message from health officials is we should be doing this in order. But if some folks slip through the cracks, you know, it's still in the service of getting everybody vaccinated.
SHAI: Nina, is there an impact from someone like your friend going out and getting the vaccine, even though it's not their turn, right? 
NINA: I mean, that's the crux of it, because we do want to get shots in arms as fast as possible. But in reporting, I have been talking to a lot of people in Pennsylvania who are eligible. I talked to a nurse who does infusions at people's homes and goes from house to house who has not yet been vaccinated. I talked to cancer survivors or I talked to this woman, Anna Billas from Montgomery County, who is just not great with the internet and hasn't been able to sign up for a shot and really just wants to see her family.
"If you're not that computer savvy and don't know how to get into all these websites, I just don't know how to really get my vaccination," Billas said.
NINA: Some of the doctors I spoke to also really hit home on this point: that if young people start getting the shots now, it means that vulnerable people who can't afford to work from home, they don't have jobs where they can stay home, are going to be bumped back later in the line. I went to a vaccine clinic run by the Black Doctors COVID-19 Consortium recently, and the lead doctor there, Ala Stanford, was saying, you know, she's seen a lot of people who don't qualify yet coming out to her clinic because it's very public-facing. And she made a really compelling point, too, I thought, which is that it benefits everybody to go in order.
"Everybody wants to get back to some normal," Dr. Stanford said. "Well, if it's still spreading and people that have it the most aren't vaccinated, then that means your new normal isn't coming any time soon."
NINA: If you vaccinate folks who are at the highest risk, that means you're going to reduce transmission in areas where the rates are really high. And the longer you have high case rates, the longer it's going to take for society and the economy to open back up. And that's the goal here. That's what everybody wants, is there to be fewer deaths, fewer cases, and for all of us to get back to something close to normal.
SHAI: So, Nina, does your friend feel guilty? Does she think that she did something wrong here? 
NINA: I do think she's a little bit afraid of being judged. But like I said, she was operating under the assumption that if she was doing something wrong, someone would have stopped her. I mean, that's what regulations are for.
"There's like celebrity plugs, PSA's about how important it is that we all take this vaccine that no one actually has access to, and it feels like almost irresponsible to not take it," she said.
NINA: The message she was hearing was the more people we can get vaccinated, the closer we get to herd immunity. So she thought she was doing a service.
WHYY's Kenny Cooper contributed reporting.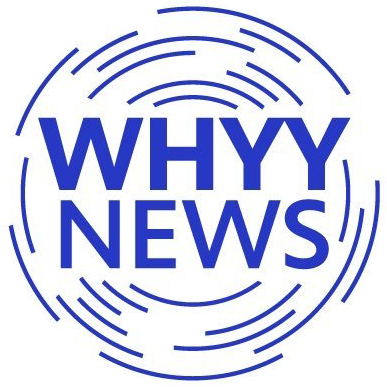 Get daily updates from WHYY News!
WHYY is your source for fact-based, in-depth journalism and information. As a nonprofit organization, we rely on financial support from readers like you. Please give today.