Why can't I get a COVID vaccine appointment?
How long is the wait to hear back? Is it first-come, first-served? What about line-jumping? WHYY's Health Desk Help Desk wondered too.
Listen
5:34
This is one of a series of articles in which reporters from WHYY's Health Desk Help Desk answer questions about vaccines and COVID-19 submitted by you, our audience.
Updated March 10, 2021
You're looking to get the COVID-19 vaccine. You've done your research on vaccine safety, you've identified which phase and priority group you're in, and you've finally signed up on your county, state, pharmacy, or hospital list.
But what happens between the time you register your interest in the vaccine and the time you get the shot?
A WHYY audience member who is 88 years old and lives in Montgomery County says he's signed up on multiple sites but hasn't been contacted for an appointment yet. We've gotten a number of questions like this, from people who have already signed up and should be high priority but haven't heard back about scheduling their shots. What's going on?
Even if you're eligible to receive a vaccine and you sign up, an appointment might not be immediately available to you. That's because although the priority groups (and thus, the number of people eligible to get the shot) have expanded really rapidly, the number of vaccine doses being delivered hasn't ramped up accordingly.
Essentially, there are still many more eligible people than there are vaccine doses, and that means the turnaround time can be pretty long. In Montgomery County, where the listener called from, officials say supply remains "extremely limited" and residents should expect a wait of six weeks or longer. In Delaware County, health care providers are already booking well into the spring.
"Basically, 40% of all Delaware County residents fall into Phase 1A, which means that you got a lot of people who are in this priority group … we got 1,000 vaccines this week, [and] we just don't have the supply in order to really meet all of these people," Delaware County Council member Kevin Madden said Friday. "The reality is there is a nationwide shortage."
In other words, unfortunately, you can't expect to get the vaccine right after you sign up. Expressing interest is not the same thing as registering for an appointment.
Some people who wrote in to WHYY are frustrated because they see people who signed up after they did getting the shot before them. How are people prioritized when they sign up?
That depends on where you are.
In Delaware, which has a statewide system for registration, people get prioritized based on risk factors: Someone who is 82 and has COPD might get an appointment a few days after signing up, while someone who's 65 and doesn't have any critical medical conditions might have to wait longer. Philadelphia's system is similar, with vaccine slots offered on a rolling basis to people who are at the highest risk.
"The most important thing to put out there is that this is definitely not first-come, first-served — we ask a lot of questions on that phila.gov vaccine interest form so we can prioritize within those groups, and the reason we had to do that is that we don't have enough vaccine for everybody," city Health Department spokesperson James Garrow told WHYY. "We want to make sure that the people who get it first are either at the highest risk of being exposed to the virus, or at the highest risk of going to the hospital or potentially dying if they do get the disease. Unfortunately, what that [means] is that other people, who are still at very high risk, have to wait."
But in other places, like Montgomery County in Pennsylvania, the system is more first-come, first-served: The county is only vaccinating people in Phase 1A, but all existing appointments are given in order of registration, not by risk factors.
OK, so say I indicated interest, and my county or city health department sent me a sign-up link, and I finally made an appointment. Today, I'm finally showing up to get the vaccine. What do I need to bring with me?
That also depends where you're getting the shot. In some counties, you'll be asked to provide some kind of proof of your age, so ID is useful. If you're showing up to a hospital or another health care facility that already has your records on file, you might not need to bring anything beyond proof of sign-up.
Before you go, it's a good idea to check with the vaccination site about what you might need to bring. That way you know for sure you'll get the shot.
Another person wrote in to ask: What if I Iive in one county and want to get the vaccine in another? Is that possible?
That's a good question. Priority groups are different in different counties and states, and they keep changing — if you were 65, for example, until early March you were eligible for the vaccine in Delaware, New Jersey, and most of Pennsylvania, but not in Philadelphia. Or if you're under 65 but have a high-risk medical condition like COPD, you could be eligible in New Jersey and Pennsylvania but not yet in Delaware.
And since most places don't require proof of residency, we're hearing some stories of people crossing county or even state borders to get their shots.
When we asked local officials whether they discouraged this kind of behavior, most of them said no, it's fine if people go elsewhere to be vaccinated, and there's technically no restrictions on where people go. Officials we talked to in Montgomery and Delaware counties said they don't discourage cross-county vaccination within the state, or even ask for proof of residency, before they give you the shot. Philadelphia was the exception: according to the city, residency is a requirement for the vaccine.
So it's OK if people just go get the vaccine somewhere else?
Well, it could be an ethical concern. Even though it's technically allowed, people traveling across state borders to get the vaccine — or really doing anything else that allows them to essentially "jump the line" — does have an effect on the equitable distribution of the vaccine.
Medical experts WHYY spoke to mentioned the issue of scarcity: Basically, we know there's a limit to the number of vaccine doses currently available, and that means not everyone can get the shot.
When some people can go elsewhere to get their shots, but others are stuck at home, it continues to put people with less mobility, less time, and less information at a big disadvantage. That's because it exacerbates already existing issues of access.
WHYY's Alan Yu, Kenny Cooper, Maria Pulcinella, and Zoë Read contributed reporting.
As of March 10, Philadelphia's priority vaccine guidelines include those age 65-74 in Phase 1B.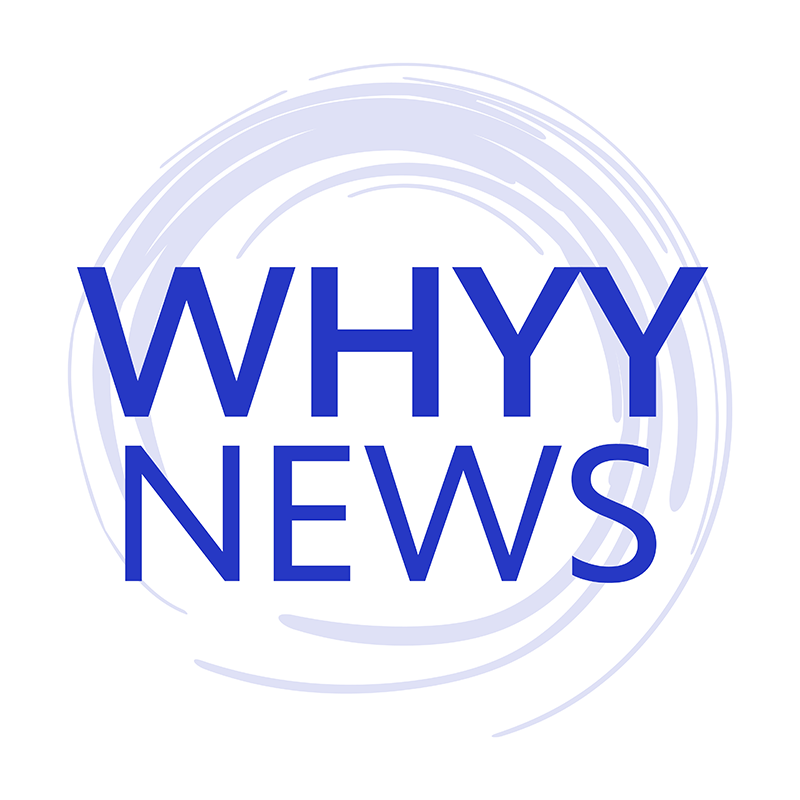 Get daily updates from WHYY News!
WHYY is your source for fact-based, in-depth journalism and information. As a nonprofit organization, we rely on financial support from readers like you. Please give today.