Black Doctors Consortium wants vaccine line-jumpers to wait their turn
Dr. Ala Stanford says people who don't yet qualify are showing up at her group's vaccine clinics, forcing her to be a moral compass.
Listen
2:11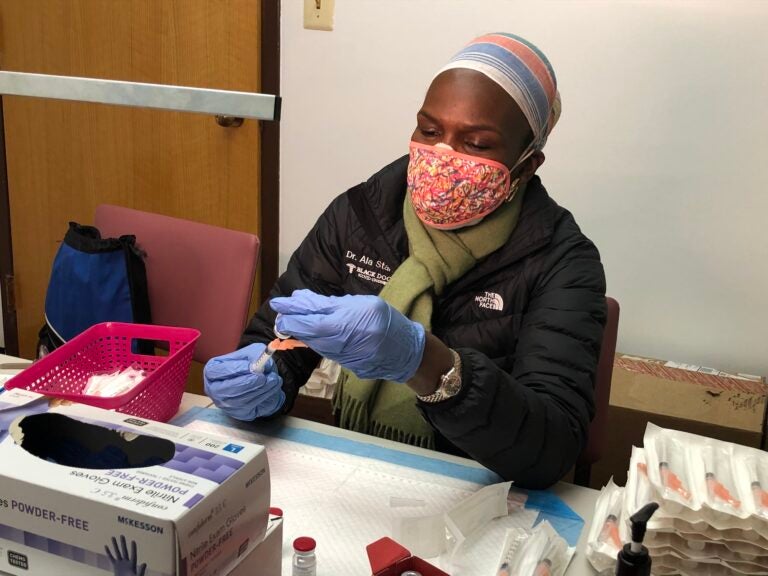 Ask us about COVID-19: What questions do you have about the current surge?
Dr. Ala Stanford has started to notice a pattern.
Each morning when the Black Doctors COVID-19 Consortium starts vaccinating at a church or at the Liacouras Center, she sees the faces she's expecting to see: Older people. People with underlying health conditions. Teachers and SEPTA workers and home health workers. Black people. As the hours draw on, though, the demographics start to shift.
"People who were able-bodied are starting to come into poor neighborhoods to get vaccines," said Stanford, the group's founder. "And that's horrible. But shamelessly, they are."
Stanford has found herself in a bind: She wants to advertise her clinic so the Black community knows where she is and can come out to get vaccinated. She wants to post on social media, disclosing her location and inviting first responders and people who live nearby to come out. She wants to save room for walk-ups, because many older people aren't computer-savvy and can't access the Black Doctors COVID-19 Consortium sign-up sheet.
But since the city cut ties with Philly Fighting COVID, her group is the only public-facing vaccine operation. Even if the people hearing about it are not eligible, word is spreading among wealthier, whiter demographics that her clinic is one where you can most easily jump the line.
Some, she said, are claiming they have underlying health issues that might make them eligible.
"A skin rash doesn't count as a medical condition!" Stanford said, recounting a recent example she'd heard. "I'm sorry."
Others are posting in neighborhood Facebook groups about strategies for getting successfully vaccinated.
Stanford clarified that her group is not giving away vaccinations as a free-for-all at the end of an event, and she is careful to meter out the correct number of vials removed from the refrigerator according to the number of people in line near the end of the day. If anything, she said, sometimes people standing in line have to wait a few minutes for a new vial to thaw if she miscounted.
"I would rather have people waiting than waste vaccine," she said. "That whole idea of 'We'll have to throw it out if you don't come' just means someone planned poorly.'"
When the Black Doctors COVID-19 Consortium first started vaccinating, Stanford said, upwards of 90% of its patients were Black. Now, she said, that proportion has dropped dramatically — some days, it's as low as 50%. African Americans are at greater risk of contracting COVID, and twice as likely to become hospitalized with COVID than their white counterparts.
During the course of just a few minutes on Monday, Stanford was presented with two pairs of people who showed up at a clinic at a North Philadelphia church without appointments. The first was an older Black woman, Linda Scott, and her sister, Mary Lawton. Scott had made an appointment but had brought along her sister, age 82, who hadn't been able to register. Stanford helped them register, and they took a seat in a small room and waited patiently for their shots.
"It's unbelievable that this [is] here and they're doing what they're doing, because the system is horrible," said Scott. "You can't get on the phone, you wait and you wait and you wait. But thank God for the neighborhood services."
Separately, two young, white University of Pennsylvania professors showed up. As a physician, Stanford doesn't want to turn anyone away, but in the absence of what she views as a moral compass for many, those are the decisions she's been forced to make.
"We're saying, 'You see that 80-year-old Black woman right there? She needs it more than you. And she's not registered. And she didn't have social media. She filled out this paper form. And right now is when she could get a ride. And she's gonna get it first because she's more at risk of getting sick, and more at risk of dying than you are."
Despite reports of vaccine hesitancy among African Americans, Stanford said, she hasn't reached a point where demand has waned among the Black community.
"Right now, I'm not seeing it," she said. "What I'm seeing is a lot of Black people who want the vaccine."
She added that if she does get to a point where interest dies down, her next priority would be the Latino community, which is also at greater risk for serious infection.
The city's Health Department has said it is approaching vaccine distribution with a renewed focus on equity after its failed partnership with Philly Fighting COVID prompted questions about why an inexperienced group of college students was chosen over Stanford's group of medical professionals with established inroads into Philly's Black community.
Health Commissioner Dr. Thomas Farley said that his department will prioritize equity in every vaccine distribution decision, not as a separate plan, but warned that will come at the expense of some speed.
"If we were to allow anyone to receive vaccine, we would deliver doses very quickly, but the persons receiving them would likely be the most privileged, with the most resources to get to the front of the line," Farley said during a City Council hearing last week.
To date, only 17% of Philadelphians vaccinated have been Black in a city where 44% of residents are Black. The Health Department does not levy consequences on vaccine distributors that breach its prioritization scheme.
Ultimately, Stanford wants people to understand that line-jumping hurts everyone. She explained that if people from wealthier ZIP codes get vaccinated and return to their neighborhoods, the virus will continue to spread in the areas where rates are already high — where people are less likely to work from home, live in more densely populated dwellings, and are more likely to have a chronic condition. That will keep case counts and deaths up, making it less likely that officials can begin reopening society.
"If it's still spreading and the people that have it the most aren't vaccinated,"  she said, "then that means your new normal isn't coming anytime soon."

WHYY is one of over 20 news organizations producing Broke in Philly, a collaborative reporting project on solutions to poverty and the city's push towards economic justice. Follow us at @BrokeInPhilly.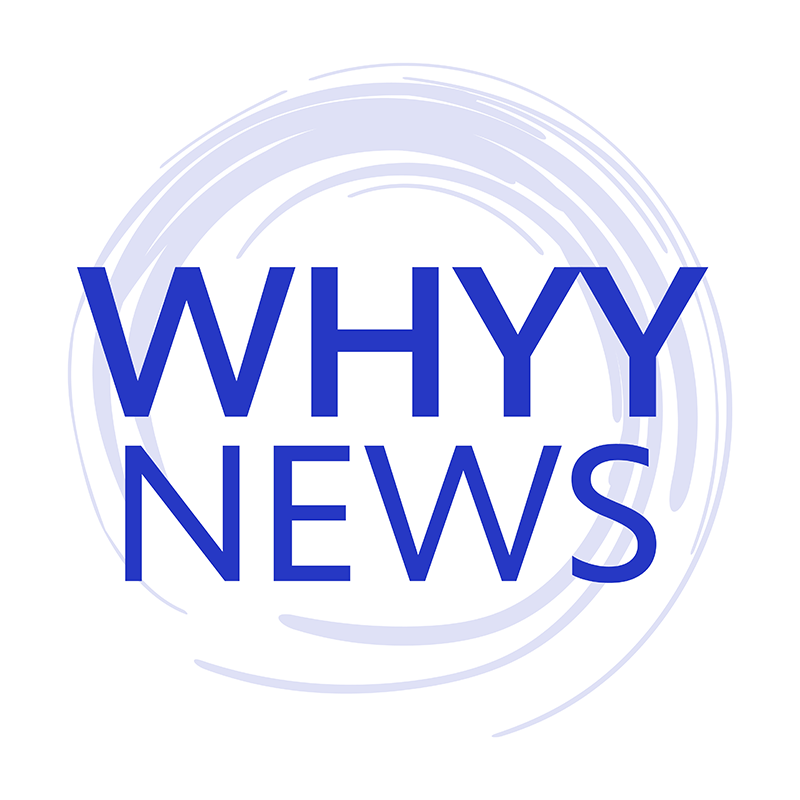 Get daily updates from WHYY News!
WHYY is your source for fact-based, in-depth journalism and information. As a nonprofit organization, we rely on financial support from readers like you. Please give today.