What you need to know about the Philly Fighting COVID scandal
Here's a look, in brief, at the quick fall from grace for the COVID testing and vaccinating start-up and its CEO.
Listen
6:08
Updated Jan. 30
Hear WHYY's Alan Yu break down the latest on Philly Fighting COVID with Morning Edition Host Jennifer Lynn by clicking the play button above.
Ask us about COVID-19: What questions do you have about the current surge?
The rise and fall of Philly Fighting COVID took just three weeks.
From nonprofit start-up focusing on coronavirus testing, to running the city's first mass vaccination clinic, to switching to for-profit status and possible data-privacy issues, to the 22-year-old CEO being seen taking home unused doses — it's been a lot to follow.
As concisely as possible, here's everything you need to know about the PFC scandal.
Philly Fighting COVID's beginnings
The 9-month-old start-up — run by Drexel graduate student Andrei Doroshin — was founded in the early days of the coronavirus pandemic by people with marketing, engineering and some medical backgrounds, many of them not much older than Doroshin himself.
In his now-deleted bio on the PFC website, Doroshin — who was raised mostly near Palm Springs, California — listed many pursuits in his short career: filmmaking, nonprofit leadership, entrepreneurism, real estate investor, and graduate student. He said he was the founder of the Rancho Mirage Film Department — his high school's film program. After moviemaking, Doroshin pivoted to the environmental sector, creating a nonprofit as a teen called Invisible Sea focused on improving air quality in Southern California. He discussed the work in his video application for Drexel University. The nonprofit wasn't very successful, Doroshin acknowledged to Philadelphia Magazine. An online fundraiser netted just $684 out of a $50,000 goal. 
According to its bare-bones website — its staffing page also has now been deleted — Philly Fighting COVID "refused to stand idle" as the pandemic raged, first producing 3D-printed PPE for health care workers. It later evolved into a partnership with the city's Department of Public Health, the website says, to provide low-barrier COVID testing citywide to an estimated 20,000 people, with its main operation in a Fishtown parking lot below I-95.
Most of Philly Fighting COVID's patient-facing staff were pre-med or nursing students at local universities such as Temple and Drexel. From its Fishtown location, it expanded to more neighborhood-centric testing, including pop-up sites with community partners such as the Providence Center in North Philadelphia, a nonprofit whose main constituents are part of the Latino community in the surrounding Fairhill neighborhood.
In the months it focused on providing tests, PFC earned praise for its work, with many sharing on social media their positive, simple experiences getting tested in a city lacking an accessible, publicly run site.
The city's mass vaccine clinic opens, through PFC
Fast forward to January 2021: It had been roughly two weeks since the Pfizer and Moderna vaccines received emergency use authorization from the Food and Drug Administration. Workers affiliated with health care systems started receiving their shots through their employers while the rest of Philadelphia was waiting patiently to hear the city's plan for vaccinating the rest of its 1.6 million people.
On Jan. 8, the city hosted a press conference and officially opened its mass vaccination clinic in a 125,000-square-foot space at the Pennsylvania Convention Center. The site was being run by Philly Fighting COVID, once again in partnership with the city Health Department.
For many, it was an exciting moment in the long-awaited process of the vaccine rollout, which at that point had already hit several snags. Philadelphia had only used 40% of its supply, which Health Commissioner Dr. Thomas Farley had blamed on logistics, the holidays, and a lack of support from the federal government.
Philly Fighting COVID estimated that it would be able to inoculate 100 to 450 people each hour, for a total of 1,000 to 4,500 people per day.
The start-up also launched a vaccine signup portal where residents could pre-register for their shots by entering their names, contact information, birthdates, ZIP codes, and more. The information was then going to be used to help the city and PFC decide where to open future clinics, and to sign people up to receive alerts when their vaccination phases began and for general city vaccine-related updates.
More than 60,000 people signed up on the registry. PFC said all of the registration data would be shared with the Philadelphia Health Department.
When asked at the Jan. 8 press conference how much it cost to operate the mass vaccination site each day (Doroshin and friends were privately bankrolling the operation), the young CEO declined to offer a specific number and said it was the price of "a really nice Mercedes."
"We don't think like institutional," Doroshin told NBC's "Today" show on the first day of operations. "We're engineers, we're scientists, computer scientists, we're cybersecurity nerds. We think a little differently than people in health care do."
"We took the entire model and just threw it out the window. We said to hell with all of that. We're going to completely build on a new model that is based on a factory."
Vaccine registry woes and eligibility confusion
On Jan. 18, city health officials announced they were rolling out their own vaccine registry website — leading to frustration and confusion among many residents who were part of the 60,000 who had signed up for PFC's pre-commit site. (The PFC website was not used to schedule specific appointments. Neither is the city's registry.)
Health Commissioner Farley said the notion that PFC's registration data would be shared with the city was false. He said the only data-sharing between the two entities was information on who had been inoculated at the Center City mass vaccination clinic.
"It's not our pre-registration effort, and it is not an official city registry," Health Department spokesperson James Garrow told WHYY News earlier this month.  "We're not using it, not reviewing it, not checking it."
Some issues with the PFC portal were clear early on: Information about who is eligible did not always match with the city's priority schedule. And the site bore the official insignia of City Council, which denied giving the group permission to use its branding.
For those who pre-registered for the vaccine with PFC, the Health Department strongly recommends entering your information again on the city's site. 
Another glaring issue with Philly Fighting COVID's vaccine rollout was the fact that the website to sign up for an appointment was accessible to anyone with the link. It led many people who found the link to assume they were eligible, not knowing the city was in Phase 1A and the early stages of 1B at that point, focused on getting the vaccine to health care workers and people over the age of 75.
Some who received the link and signed up for the vaccine went through with their appointments, even after finding out it wasn't supposed to be their turn yet.
A person in the music industry who is currently unemployed (also not a priority candidate for the vaccine) told WHYY that he signed up for a PFC appointment after a friend said there were "extra" doses that would be thrown out if they went unused. He was able to successfully sign up for an appointment even after sharing his priority status. On Jan. 9, he received the vaccine, even after explaining his situation to the nurse — who said the dose wouldn't have been thrown out. The nurse said since he was there, he might as well be vaccinated.
Pivoting to profit; leaving community orgs in the dust
On Jan. 20, WHYY reported how after being picked to run the city's mass vaccine site, PFC shuttered its coronavirus testing operations, leaving organizations — particularly in communities of color — hung out to dry with no notice. The group had quietly made the announcement on social media, even after saying at the Convention Center press conference that it planned to open two new testing sites and also start offering free rapid testing.
"They completely ghosted us," said Cean James, pastor of Salt & Light church in Southwest Philadelphia, who planned testing events he said the group abruptly abandoned.
Karol Osipowicz, PFC's chief science officer and a Drexel professor, said the decision to close its testing operations stemmed from an apparent low demand for testing. Community leaders dismissed that claim.
In an interview with WHYY, Doroshin said the organizations should be grateful for PFC's services.
"I suggest you go back to the community members who were giving you a hard time and ask them if we've tested their people, and they will say yes," Doroshin said.
On the vaccine front, no city funding is used to pay for the inoculations. However, the previously nonprofit, Philly Fighting COVID created a for-profit arm in December called Vax Populi Inc.
After some reflection, organizations affected by that pivot saw PFC's community testing work as a way to set itself to be up front for the vaccine rollout.
"What they've done is created this facade of being collaborative and grassroots and community-based in order to make a case for this [vaccination operation] they've been granted," said Siria Rivera of the Providence Center in North Philly. "And it's a shame that it's been on the backs of our community."
Philly officially cuts ties with PFC
On Jan. 25, city health officials announced they were no longer providing vaccine doses to Philly Fighting COVID, effectively shutting down the clinic that PFC had been running for just three weeks.
The decision, a Health Department spokesperson confirmed, came after the city learned of the group's for profit-status, first reported by WHYY and Billy Penn.
The breakup came after more than 5,000 people received their first vaccine doses and were planning on receiving their second at the Convention Center. The city plans to reopen the clinic as soon as possible after it finds a new provider.
The city's move to cut ties also stemmed from an update to the group's privacy policy, which "could allow the organization to sell data collected through PFC's pre-registration site," said  Health Department spokesperson Garrow. Originally, the PFC website had no terms and conditions or a privacy policy, but once added, it was extremely broad and likely generated by an algorithm, a cyber security lawyer told WHYY.
In addition, during the first weekend of vaccinations, PFC lost all the racial and ethnic data of its patients, a glitch in the Amazon cloud, Farley explained in a letter to Council President Darrell Clarke obtained by WHYY — causing major ire as the city works to address the stark racial disparities in who has received vaccines so far.
PFC's privacy policy later changed on its website to add more specifics, and Doroshin said there were never any plans for data harvesting.
Money, however, was an open topic of discussion among the team, former volunteers and staff members confirmed.
"They weren't even bragging about how they were helping the community," said a former volunteer. "They were bragging about how rich they were going to get."
In October, at a rooftop apartment meeting with colleagues, Doroshin shared a PowerPoint for PFC's plan — from logistics to safety protocols — to vaccinating the city.
From a marketing standpoint, Doroshin envisioned a strategy in which the group vaccinated local celebrities such as rapper Meek Mill to attract potential patients, with ambitions to vaccinate 500,000 to 1 million people.
"This is a wholly Elon Musk, shooting-for-the-heavens type of thing," Doroshin said. "We're gonna have a preemptive strike on vaccines and basically beat everybody in Philadelphia to it."
"This is the juicy slide," said Doroshin, clicking through to a screen on the financing plan. "How are we gonna get paid?" He walked the staff through the plan to get the vaccines for free from the federal government and bill insurance companies $24 a dose.
"I just told you how many vaccines we want to do — you can do the math in your head," he said.
In the immediate aftermath of PFC's fall from the city's favor, even more concerning information regarding Doroshin's leadership came to light.
While running its Jan. 23 clinic, PFC overbooked appointments for the day due to an error on the sign-up page, which resulted in elderly residents coming to the Convention Center and leaving in tears after being turned away.
But at closing time, some doses remained despite the assumption that there weren't enough for everyone who had scheduled an appointment. In that situation, the clinic was supposed to turn over the leftover vaccines to the city.
However, Katrina Lipinsky, a registered nurse who was volunteering with PFC, witnessed Doroshin place about a dozen unused shots into his bag that night. Later that evening, a photo appeared on Snapchat of the CEO — who has no health care experience — administering a syringe off the clinic's grounds at what appeared to be a private residence.
At first, Doroshin called those claims "baseless," but on Jan. 28 in an interview with the "Today" show, he admitted taking vaccine doses home.
Doroshin also said he stood by that decision, calling it his own mistake, not a mistake of the organization.
During a press conference earlier in the week, Health Commissioner Farley described the allegation as "disturbing," and that in retrospect, he wished that the city had not partnered with the organization.
"They had what looked like a good plan," Farley said. "This other information came to light subsequently."
Dr. Ala Stanford, the founder of the Black Doctors COVID-19 Consortium that has been providing coronavirus testing (and now vaccines) to communities of color for months, said her team was getting ready for a Feb. 1 vaccine rollout when PFC announced its Center City site.
"I'm not sure why they went to [PFC]," Stanford said. "We could have done what they did. We would have been the logical choice to ask. Haven't we proven ourselves?"
What comes next: City Council, the public want answers
It's unclear as yet who will take over running the Convention Center site. What is clear, though, is that City Council and many Philadelphians are angry about city officials' lack of research into Philly Fighting COVID prior to giving it the keys to the vaccine rollout.
On Jan. 29, a day when local state legislators called for Health Commissioner Farley to resign over the department's relationship with PFC, Mayor Jim Kenney was standing by him. 
"I am disappointed by what has transpired with the organization Philly Fighting COVID. I know you share my concerns," the mayor wrote in a letter to Farley. "You and your team have my confidence, and most importantly, the full force of the city government at your disposal to complete this latest, and vital mission."
Kenney also called for an internal investigation into the start-up's involvement with the Health Department, and for the findings to be released to the public within a month.
Pennsylvania Attorney General Josh Shapiro called the group's behavior "unethical," while District Attorney Larry Krasner said his office is looking into possible crimes committed by the organization.
During Thursday's City Council meeting, councilmembers said they want to hold hearings about the city's relationship with PFC, with many alleging racist motivations in the city's choice to work with the disgraced group, whose leadership is mostly white.
Councilmember Cindy Bass called the city's blunder "totally unacceptable."
"It really just makes my blood boil," Bass said. "We really owe those in our communities who have a mistrust of the medical community — we owe them an explanation. We owe all citizens and taxpayers an explanation as to how this happened."
Billy Penn's Max Marin and WHYY's Nina Feldman and Alan Yu contributed reporting.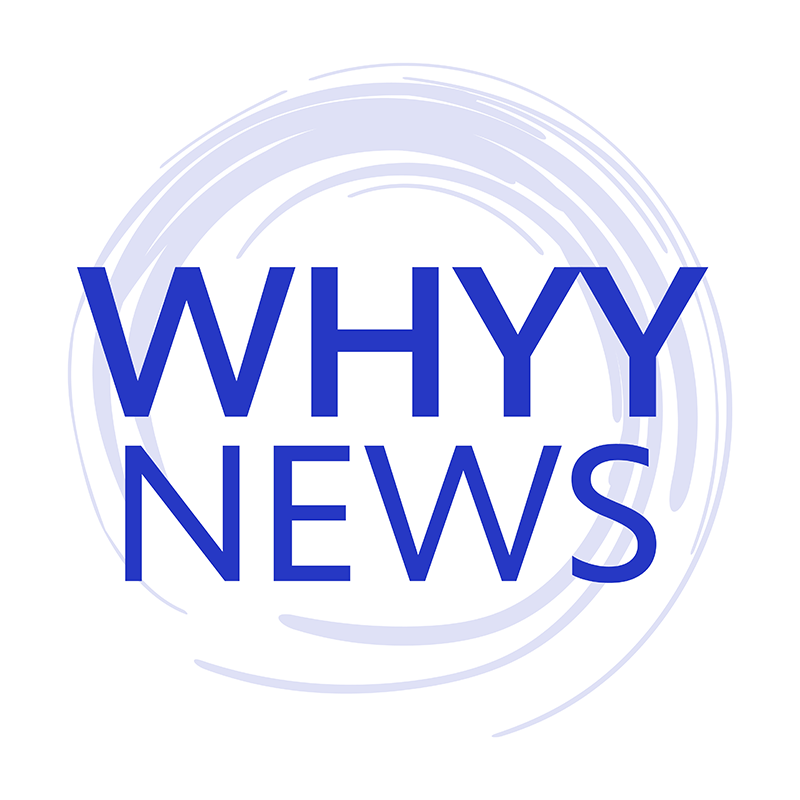 Get daily updates from WHYY News!
WHYY is your source for fact-based, in-depth journalism and information. As a nonprofit organization, we rely on financial support from readers like you. Please give today.