City begins giving vaccine boosters to the 6,900 people who got first doses through Philly Fighting COVID
After Philadelphia's Health Department broke ties with PFC, it had to quickly set up a mass clinic to finish inoculations. That effort began Wednesday.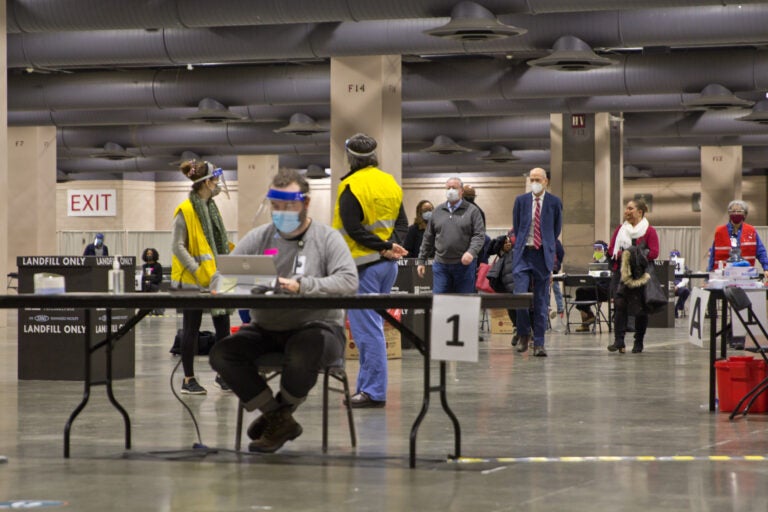 Ask us about COVID-19: What questions do you have about the current surge?
Lisa Myers is a school nurse, a liver transplant recipient, and one of 6,900 people partially vaccinated through now-disgraced Philly Fighting COVID.
Myers received the Moderna vaccine in early January. PFC had been administering vaccines for just three weeks to people like her when the city announced last week that it would cut ties with the organization because of a change to for-profit status from nonprofit.
The decision left thousands wondering how they would get their second doses.
Wednesday morning, Myers' nerves were calmed as she walked out of the Pennsylvania Convention Center with her second dose in her arm.
"[The city] didn't have a plan initially," she said. "But everything was worked on really fast, so I'm happy."
Myers said the city knew when she had gotten vaccinated and gave her different days to choose from for receiving her second dose.
By Saturday, the city plans to have 2,500 people vaccinated with second doses through the mass clinic. The remaining 4,400 people will be inoculated Tuesday through Saturday of next week.
Inside the Convention Center, there are 20 vaccination stations, a physically distanced area where people wait the recommended 15 minutes after their shots, and an area where the vaccine doses are handled.
The city brought in 80 staffers for this clinic's inaugural effort Wednesday, to keep up a smooth flow of people. Usually, Philadelphia Health Commissioner Thomas Farley said, an operation like the one at the Convention Center would use up to 50 people.
The city does not have a long-term contract with the Convention Center, so it's unclear if the site will be used for inoculating others in the city once the people vaccinated through Philly Fighting COVID receive their boosters. Farley said the site is being considered for future use.
"It is an important step in doing right by our residents and restoring their faith in the city's COVID response, and specifically the vaccine program," Mayor Jim Kenney said after he toured the clinic Wednesday.
Like many in Philadelphia, Zelice Williams felt that trust was broken when she read articles outlining PFC CEO Andrei Doroshin's plans to make millions off vaccinating Philly residents like her.
"People are suffering," she said, adding that no one should be "making a profit" off the pandemic.
For Williams, who works with preschoolers, trust in the city was restored Wednesday. She said that other than having to refresh her browser for an hour to schedule her appointment — slots kept filling up — the process to get her second dose was smooth.
"They did what they said they were going to do," Williams said. "They sent us an email [that] said, 'We [will] be responsible for making sure we get you your second dose on time,' and they did that."
Still, the city missed some people in the rescheduling process, including Ellie Kline, a nursing student at Drexel University. She's not working directly with COVID-19 patients, but she is working the hospital floor and being exposed to the virus occasionally.
"We hadn't heard anything after the whole ordeal," she said of herself and fellow nursing students at Drexel who got vaccinated through PFC.
"We had to reach out to the city ourselves to get our vaccine… we kind of had to do it ourselves in a sense, otherwise I don't think the city would have reached out or it would have been a longer process."
Ted Jelesiewicz, a nurse practitioner, said he even saw improvements in the city-run clinic.
"This one went even smoother. The line was much faster," he said.

WHYY is one of over 20 news organizations producing Broke in Philly, a collaborative reporting project on solutions to poverty and the city's push towards economic justice. Follow us at @BrokeInPhilly.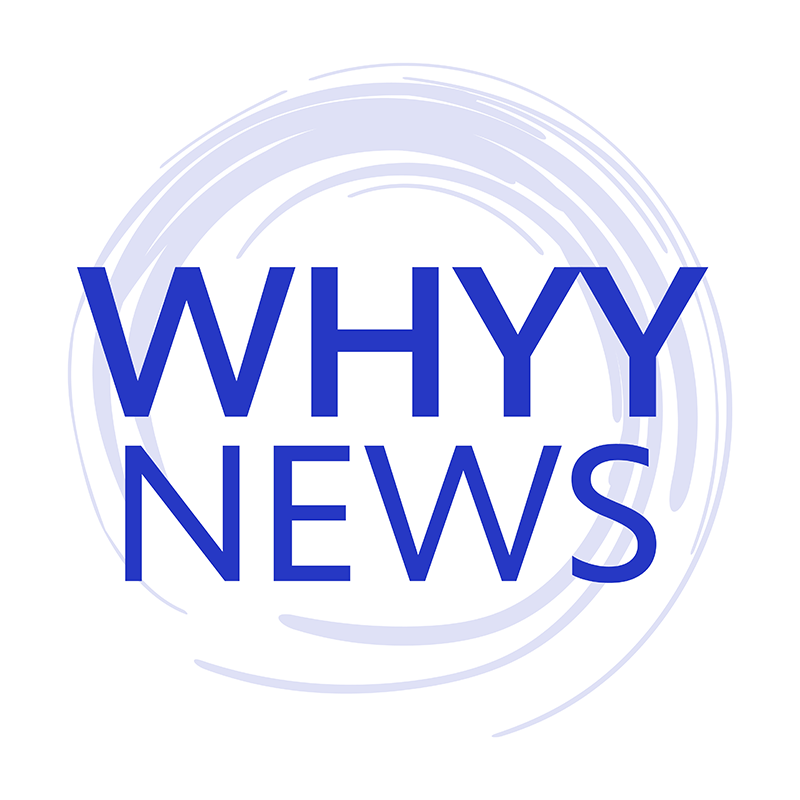 Get daily updates from WHYY News!
WHYY is your source for fact-based, in-depth journalism and information. As a nonprofit organization, we rely on financial support from readers like you. Please give today.