Philly's gun violence epidemic knows no borders and never has
For many Philadelphians, gun violence is a daily threat. Eric Marsh writes that he has never feared for his life more than he does now.
This essay is part of a collection of stories exploring people's relationships with policing across Philadelphia. Other essays have explored the criminalization of homelessness and police violence at protests
Philadelphia has never been a peaceful city.
Though gun violence may have felt like a disturbing new crisis to restaurateur Stephen Starr on Tuesday after shooters fatally struck a man named Jhalil Shands a few feet from his restaurant at Third and Chestnut streets, Starr's revelation feels to me — a Black Philadelphian — like the latest chapter in the city's tale of two cities, another sign of Philadelphia's social and economic segregation.
Starr told NBC10 that he feels that "the government is leaving the economic epicenter of Center City to fend for itself."
"The proud entrepreneurs are valiantly trying but we need basic support and protection from our Mayor and police force. (Former Mayor) Ed Rendell rallied us all and reminded us how great this city could be. We need that optimism and leadership right now," Starr said in an email to NBC10.
But this idea that Center City's businesses should be protected in a way that other communities aren't smacks of elitism. The concern for "proud entrepreneurs" in a wealthy part of the city and reminiscences for the good old days of the 1990s when Rendell was mayor feels a lot like "Make Philadelphia Great Again."
Throughout the 1980s and 1990s, the United States saw a perverted rise in its obsession with guns and Philadelphia was not exempt. During Mayor Rendell's two terms in the '90s, Philadelphia experienced annual homicide counts in the 400s — a high rate not far below 2020's heartbreaking death toll of 499.
Over these decades, I lived all over the city —  Olney, Mount Airy, Germantown, Nicetown, Mantua, South Philly and now, Cobbs Creek. I've seen a lot and I've been blessed to pass the age of 50. In all of that time, I have never felt more afraid for my life than I do today.
Each year that I have lived in West Philly has come with an increase in the number of shootings. The constant news of death is inescapable.
My experience is one Starr should consider as he joins an already-loud community-led call for change and pushes for Mayor Jim Kenney to take action in protecting our city.
Surviving when others never make it home
I was born and raised in Philadelphia at a time that saw the rise of Black Power, promoting self-love and pride among African Americans. At the same time, gang violence was at an all-time high. It was a time when Police Commissioner Frank Rizzo became mayor, and the police were the biggest gang young men had to worry about, especially Black men.
While I was still very young, my brothers witnessed this violence and stories of fights with knives, bats, and broken bottles were common. A hickey on the head, a black eye, or a bloody nose was common but oftentimes the worst that we would see. Thankfully, they lived through it.
My first personal encounter with gun violence was when my closest cousin Antione Nelson was murdered shortly after leaving my house one Saturday morning. I was a teenager around 17 and he was just a few years younger than me. We'd stayed up all night playing a video game — Joe Montana Sports Talk Football. I woke up to find that he had left early, heading back to 7th and Jefferson streets where his mother and brothers lived. He was going to gather some clothes and tell his mom that he was planning to stay with me for a while in Nicetown to escape the rough neighborhood that was deep North Philly. He never made it home.
Days later, we found out that he had been shot and killed in a case of mistaken identity. We found out because the newspaper did a story on the intended victim's safe return home after his family had received word that he'd been killed. There was no such happy ending for my family.
As tragic as that incident was and remains to me, the violence of it all still seemed distant and removed in some way.
In my early 20's, I remember my first time confronted with the barrel of a gun. While walking with my girlfriend to the store, we were robbed right on Broad Street in front of the Nicetown-Tioga branch of the Free Library. I wasn't afraid for my life then. Maybe I was too young and dumb to realize what I had to lose and how easily it could have been taken in that moment. What I did realize was the sense of power that came from wielding a gun. My life was in his hands and there was nothing I could do about it.
I first moved to West Philly after the birth of my youngest child. In 2010, I moved my then-fiance and our three children to 40th and Brown streets, aka the Black Bottom, an area historically Black and poor, where vacant lots dotted the streets between homes, leaving blocks looking like a ragged mouth missing teeth. We lived there for seven years and although that neighborhood awakened me to the stark reality that not every community had escaped the grip of crack cocaine, it did provide an uncanny sense of peace and stillness. I don't recall ever hearing a gunshot while living there.
At the time, I ran a general contracting business and frequently carried thousands of dollars of tools and materials around in my truck. I often traveled with wads of cash. I did businesses in all parts of the city, most often in divested areas that look nothing like the flush Center City blocks where Starr does his business.
In those years, people broke into my work truck and stole from me, a motorcyclist crashed and died in front of my home, sketchy things went down at a nuisance bar I could see from my stoop until it was shut down. But no gunshots.
I never carried a gun. I never felt a real need. I had never been approached in a way that threatened my life. I hadn't experienced an armed robbery, although my truck and toolbox were a favorite target for thieves at one point. I knew close friends who had guns, some who carried a gun on them daily.
Looking back on it now. I realize I was fortunate. I wonder if that could happen in today's current climate.
Soon after that, I lost everything: my home, my marriage, my business. I was forced to begin rebuilding my life. I searched for apartments in several areas after having no luck finding affordable and livable housing in my own community.  Finally, I found what I thought was the perfect place in Cobbs Creek and moved there during summer 2018. My commute on SEPTA was a sociologist's dream. From West Philly to Center City, rush hour to rush hour, I encountered people from all walks of life all along the socioeconomic spectrum. But I noticed that if I stayed just a half-hour later at work my ride home was a very different experience.
At the corner of 60th and Market streets under the El train, young men hang out in small groups. Commuters jostle around men playing craps and socializing around the bottom of the stairs. Boarding the bus, a young man, frustrated from having to wait, threatens to slap two other men who stop and allow elderly women to board first. I walk to my door only a block away and think about the news story I had just heard. A young, aspiring attorney, shot and killed in front of his home with his wife and child inside. He chose to stay in the hood with the hopes of making it a better place and paid the ultimate price, and for what? A Black man trying to do good, minding his business, trying to get home was dead for no reason.
During my time in West Philly, I've frequently witnessed police cars, ambulances, fire trucks responding to incidents in my neighborhood. I've watched an attempted car theft end in a crash at the corner of my block. I've watched a house fire across the street, I've seen individuals with behavioral health challenges exhibit full-blown breakdowns out in the street. I've listened to domestic arguments turn violent.
Invisible targets
I spent the summer of 2020 battling anxiety along with my neighbors as we listened to the incessant pops, bangs, and booms of a seemingly endless supply of fireworks. But worst of all are the gunshots. I've sat on my sofa and listened to shots being fired within a one-block radius of my front door more times than I can recall. I remember hearing gunshots ring out one Saturday afternoon last summer —  four or five shots rang out then the screeching of tires. I opened my front door to see a young man carrying a 9mm gun at his side run up to the corner where he asked another man if he was alright. "Did you see where they went?" he asked. The other man, older, told him to "chill." The younger man was clearly ready to fire back in support of his friend — in broad daylight on a residential block — with no qualms.
I hear many people saying things like "Where are their parents?" or "It's the parents fault." I thought about those people when I saw the recent video of the man beating the driver who accidentally hit him while he was riding his four-wheeler down Broad Street in the middle of the day. The driver of the car got out to check on the rider and was assaulted. The video shows the rider going to another person and grabbing a gun.
This kind of emotionally volatile behavior is at the root of a lot of the violence we see. This man was well beyond the influence of any parent. If not for his friends telling him to "chill," the 25-year-old driver and possibly, his 13-year-old brother who was a passenger in the car would be dead. Behavior like this reflects a deeper set of issues that we face in Philadelphia. Angry young men with limited coping skills and no healthy ways to redirect their anger are acting in deadly ways.
I think about my youngest three children who also live in West Philly with their mother north of Market Street in an equally dangerous neighborhood. I worry about their safety daily. I am angered over the lack of opportunities for them to go outside and play, to ride their bikes around the block, and to be carefree as children should. I worry about my oldest son, a young Black man, living on his own, working, being responsible, and not harming anyone but because of age, race, and geography, he lives every day with an invisible target on him.
The ever-looming presence of death forces us all to move in different ways. Stephen Starr and Center City don't deserve any more protection than the rest of our city and its residents though they already have it in the form of Center City District security and other private policing. The fact that Starr is only now calling for action from the mayor indicates the gulf between the Philadelphia I know and the city he experiences. The social and structural inequities that have led to the violence we are seeing have been at work for decades. Safety is a right that every Philadelphian in every neighborhood deserves.
Eric Marsh, Sr. is WHYY's community outreach organizer.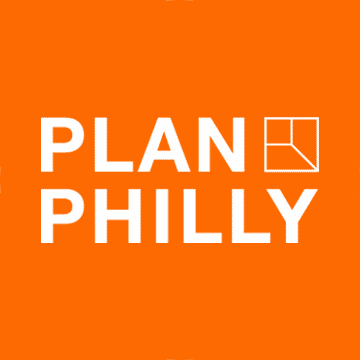 WHYY is your source for fact-based, in-depth journalism and information. As a nonprofit organization, we rely on financial support from readers like you. Please give today.