Created by and for South Philly's Latino community, Philibros offers Spanish books to share
A group of Latino South Philadelphia residents launched the book-sharing project to give Spanish readers easy access to books in their language.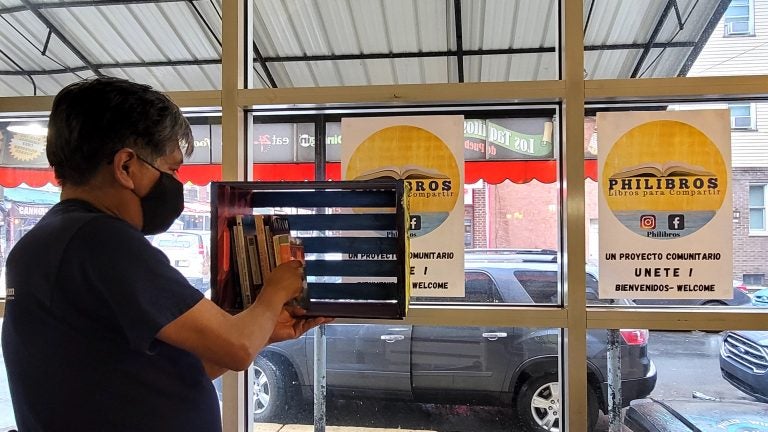 After more than a year and a half of imagining a new kind of library and collecting Spanish-language books to fill it, a group of Latino South Philadelphia residents launched Philibros — a book-sharing project that aims to promote reading and strengthen solidarity and trust.
Philibros installed its first community-based library last week at Taquitos de Puebla Restaurant in the Ninth Street Market. Still coming are more than 15 wooden libraries on track for arrival to various Mexican-owned business locations throughout South Philly.  Participating business include: Tamalex, Kalas Estética, Alma del Mar, Philly Barbacoa, Philatinos Radio, Los Amigos Bakery, Mole Poblano, Cuatro Soles and Morales Taquería.
The wooden bibilio-boxes come to the city as a labor of love from neighbors Reyna Cáserez, Dulce Ramírez, Edgar Ramírez and Carlos José Pérez, who worked together to found the project. Each founder was inspired by their own histories and connection to reading and books.
"Even though I didn't go to school, reading helped me to know many things. Even with novels you learn history," said Edgar Ramírez, founder of Philatinos Radio and one of the original leaders of the project.
A local artist painted each box — to give them some fun flair. Each contains 20 to 25 books. The idea is that neighbors can freely pick up a book, read it, and return it to the same box or any of the other boxes throughout the neighborhood.
Reyna Cáserez came to Philadelphia from Hidalgo, Mexico as a teenager. She hopes "to promote reading in Spanish in Philadelphia and its surroundings and unite the Latino community" through Philibros.
For Dulce Ramírez, the most important thing about the little libraries is their potential to help cultivate an ongoing connection to heritage.
Ramírez came to the United States from Puebla, Mexico, when she was just a young girl. She lost the connection with her native Spanish language, so she hopes that the project will "connect [us] with our roots, with our language."
"Now, as a mother, I want to help my son make that connection with his roots through reading," she said.
Each wooden library box will have the name of its donor — or as happened with the first three — the name of Mexicans who have a long history in Philadelphia.
There's the "Maria" box, which honors Ana María Josefa y Muñiz, the exiled Emperatriz of Mexico, who died in Philadelphia in 1861 and is buried in St. John the Evangelist Catholic Church in Center City.
Then there's the "Albert" box, which honors Charles Albert Lopez, a Mexican-American sculptor who was part of the group that created President William McKinley's statue located in City Hall.
Lastly, the "Jose" box pays homage to Dr. Jose Castillo, who served immigrants for more than 20 years before his 2009 death. The Mexican-American physician and surgeon created SILAMP, the Society of Ibero Latin American Medical Professions
All of the books come with a Philibros logo sticker, informing readers that the book belongs to the community project and should be returned so others can enjoy it. The sticker, project organizers said, also serves as an invitation to promote reading and volunteer with the project.
In the coming weeks, Philibros will also launch a book club and reading sessions for children, led by Reyna Cáserez. The group will share updates on social media, via Facebook and Instagram.
"Although the Philadelphia Library strives to increase its collection in Spanish, it is not always large enough," Ramírez said. "And with this project, the books are blocks away, and readers do not need documents to borrow books."
Philibros is currently accepting monetary donations — $200 covers the cost of 20-25 books and supports the artist painting the library box. The initiative is also accepting donations of Spanish-language books.

WHYY is one of over 20 news organizations producing Broke in Philly, a collaborative reporting project on solutions to poverty and the city's push towards economic justice. Follow us at @BrokeInPhilly.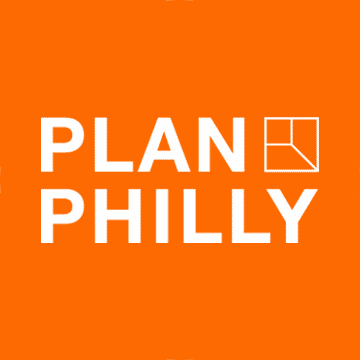 WHYY is your source for fact-based, in-depth journalism and information. As a nonprofit organization, we rely on financial support from readers like you. Please give today.