As gun violence continues to surge, organizers unite for a peace march in Southwest Philly
With no sign of a stop to the shooting, organizers arranged the march Saturday at 52nd & Pentridge streets, where Antonio Walker Jr. was killed.
Updated 6:22 p.m.
Philadelphia's gun violence epidemic could reach record-breaking proportions by the end of 2021.
As of March 18, there had been 106 homicides since Jan. 1, a 32% increase over the same period in 2020, according to data from the City Controller's Office. More than 400 people had been shot, with 83 of them fatally wounded. Those numbers, however, don't reflect an incident early Saturday morning in which one man died and five people were wounded when, police said, gunmen opened fire at a "pop-up" party in Nicetown attended by at least 150 people.
With no sign of the violence letting up, organizers in the city hosted a peace march Saturday at 52nd & Pentridge streets in Southwest Philly — at the spot where 15-year-old Antonio Walker Jr., an innocent bystander, recently lost his life. The march was organized by Kiana Farlow and Fareed Abdullah after seeing many young people such as Walker fall victim.
Today's march was organized by Kiana Farlow and Fareed Abdullah (seen here). pic.twitter.com/qeiyP8U4hv

— Kenny Cooper (@Kenny_Cooper_Jr) March 20, 2021
"I feel like it's going to help us come together to understand one another and understand that we're stronger together," Farlow said. "We can't do it alone."
Led in part by a drumline, the march took a brief break for one of the musicians who needed a rest. In the meantime, Farlow hopped on the bass drum to play.
The march took a brief break at 53rd and Baltimore Ave because one of the drummers needed a break. Now Farlow, one of the organizers, has taken their place. pic.twitter.com/Uae1g4hISL

— Kenny Cooper (@Kenny_Cooper_Jr) March 20, 2021
As the march moved ahead, Abdullah used a megaphone to convey its message for everyone in the community to hear.
"We march for peace to end gun violence. These are our babies that are dying in the streets," Abdullah said over the megaphone.
Farlow, a Philadelphia police officer, runs a nonprofit organization called the Law Enforcement Mentor Club, that focuses on helping young people access more resources. As she was growing up, Farlow said, she struggled with a behavioral disability and often sees herself in kids today.
"It's more personal — it's not a 9-to-5 at that point. It's more something I need to engage, even on my time off," Farlow said.
Abdullah, an aspiring political leader, connected with Farlow just a week before the march to plan for it.
"Living in the community and seeing all of the different ills that especially the Black community is going through in the city of Philadelphia — you can't help but want to be a part of something that's positive," Abdullah said.
Abdullah believes that city officials need to provide more funding for communities, "push back" on people pulling the trigger, and also be visible.
"But when these are their babies, their constituents that they have been voted into office to protect and serve, they're not doing that," Abdullah said.
A change in mindset is what is needed most — it's more than marching, according to Abdullah.
"Something has to change," Abdullah said.
A group of 100 to 150 people walked from 52nd and Pentridge to 55th and Christian streets, to Christy Recreation Center, where organizers and community leaders spoke, along with families affected by gun violence who shared their personal stories.
Last April, Jamaal Kemp was at home with his family. His twin brother, Jameel Kemp, said that was when the "senseless violence started." They were bringing in groceries, and Jamaal Kemp decided to take out the trash. As Jamaal was leaving the house, someone was at the door and immediately shot him as it opened.
"Me, my mother, and my two little sisters were downstairs at the time, so they seen it happen. My brother fell into my arms after he got shot. I caught him," Jameel Kemp said. "And you know, he fought all the way to the hospital — he's still fighting, right now. He's paralyzed from the neck down. He can't talk, but he's still here. He's giving us signals."
Anyae Harris said her brother Jamaal's story barely made it onto the news when the shooting happened. On top of that, Harris said, she believes that people wrongly assumed Jamaal Kemp must have done something, but that wasn't the case.
"He wasn't doing anything wrong. He wasn't hurting nobody. He wasn't doing anything bad," Harris said.
Jameel Kemp said his brother's shooting was completely unexpected and unavoidable.
"Me and my brother, as much as we tried to stay out of the way and stay out of the streets, go to school and do things, it just finds you in the wrong place, wrong time, which is in your home," he said.
Jamaal Kemp was shot April 24 at 56th and Morton streets, Harris wants anyone with information about the incident to call her at 267-984-9272.
Antoine Mapp, acting director of West Powelton Steppers and Drummers, said his group came out in response to the recent spate of violence. In June, the group will be celebrating 30 years since it was founded by Mapp's grandmother, who recently passed away. He said he believes extracurricular activities are important to keeping kids off the streets.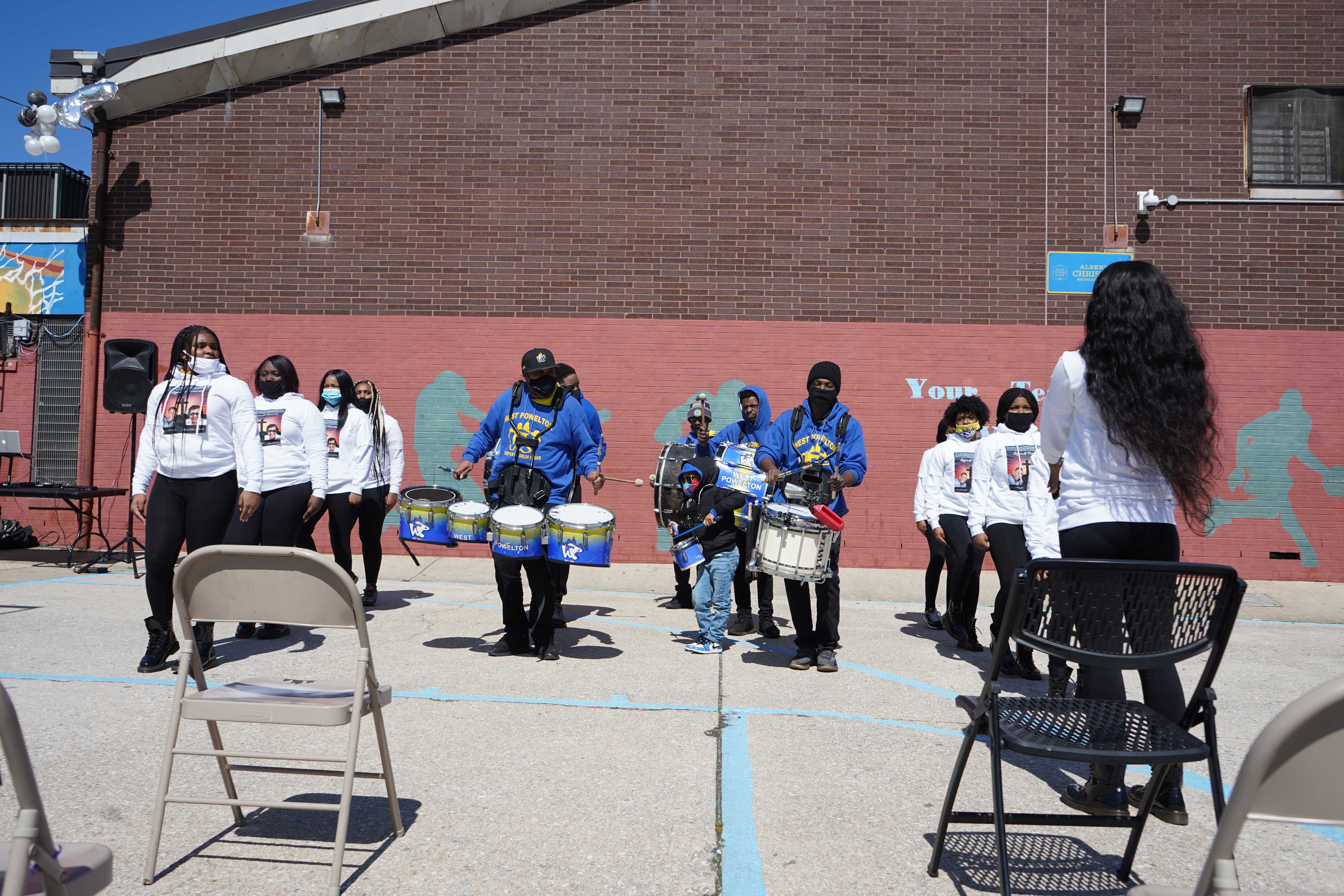 "We're just trying to find a way to help these kids and put the guns down and pick up the drums," Mapp said.
Tracey McCray heard the drums from her house and joined the march. She's been hearing gunshots outside her house recently, and she said there's a lesson that can be taken away from Saturday's protest for peace.
"It's the responsibility of parents to know what's going on in their households and to stop the violence before it even starts. Take accountability," McCray said.
City Councilmember Jamie Gauthier, whose district covers much of West Philadelphia and Southwest Philadelphia, addressed the gathering at the rec center, declaring, "This a public health emergency and a public safety priority."
Gauthier said the time is now to reinvest in communities
"This is budget season for Philadelphia. So this is the moment to deliver Philadelphians a budget that can impact gun violence in a positive way. This is the moment for us to be making those investments in prevention programs and intervention programs. This is the moment for us to invest more in street outreach," Gauthier said. "This is the moment to get these rec centers open and programs so that they can be safe spaces for our youth."
Ultimately, Gauthier said, it is up to officials such as herself to show the city that it must recognize the urgency of the moment — by the way the city chooses to spend tax dollars.
Farlow, one of the march organizers, prepared a speech ahead of time. We need to be "unselfish Americans," she said.
"Once we tackle caring, we tackle gun violence," Farlow said.
Both Farlow and Abdullah were happy to see such a turnout at Saturday's march. From local drummers and steppers to concerned community members and politicians, chants were heard everywhere they walked.
"We're definitely excited about the amount of people that came. However, we want to have everyone out. We want it to be thousands of people, because this is really affecting everyone in this city — but this is definitely a start," Abdullah said.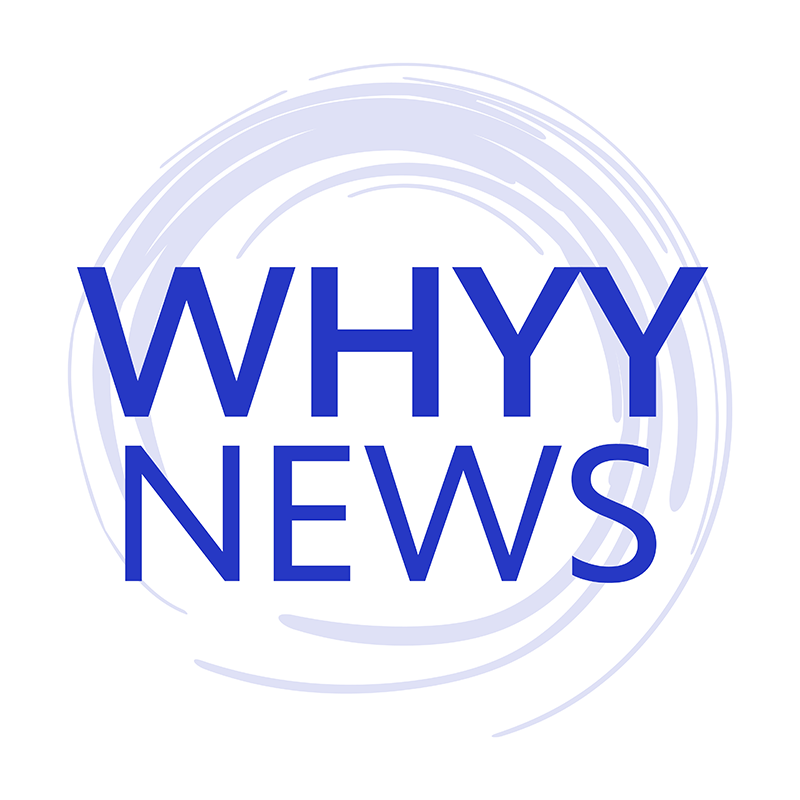 Get daily updates from WHYY News!
WHYY is your source for fact-based, in-depth journalism and information. As a nonprofit organization, we rely on financial support from readers like you. Please give today.