'Fear for your life': What it feels like to drive a SEPTA shuttle overnight
Drivers say they are overwhelmed by people struggling with homelessness and addiction. SEPTA has only 7 social workers to help contain the crisis.
Angela Bradshaw doesn't feel safe at work anymore. Not since her Thursday night shift two weeks ago, when a passenger threatened to kill her.
Bradshaw has driven SEPTA buses for 10 years. Currently, she works the overnight Market Frankford shuttle bus — which runs from midnight to 5 a.m. to fill in for the blue subway line while it's closed overnight. When a passenger boarding at 69th Street Transportation Center wouldn't put on his mask a few weeks ago, a Transit Police officer removed him from the vehicle. He looked past the officer, into Bradshaw's eyes, and told her he was going to kill her.
The passenger managed to catch up with Bradshaw's bus a few blocks later. He banged on her front window and said: "Do you remember me? I'm going to kill you." He promised to meet her at 69th Street at the end of her shift.
"At that point I was like, I can't do this," she said. "He knew way too much information. I felt for my safety. I have kids to get home to."
SEPTA bus drivers and other public-facing transit employees deal with verbal and physical assaults all the time. One compounding issue: People who are experiencing homelessness during the pandemic have been using the SEPTA system as a form of shelter in the absence of other services.
The Market Frankford shuttles are an epicenter. Brian Pollitt, executive vice president of the local Transit Workers Union chapter, said the entire line is functioning as a "mobile shelter."
And while some of the passengers just ride the bus to sleep and stay warm, Bradshaw and other drivers said there are others who refuse to wear masks, use drugs and get into altercations on board.
SEPTA's solution, so far, has been to deploy Transit Police to turn people away who can't pay the fare. But they only staff the line for about a fifth of the time that it runs — and policing has proven an ineffective solution to homelessness, anyway. Just last month, the Philadelphia Police Department opened a substation along the Market Frankford Line at Allegheny Avenue and Emerald Street, but SEPTA is still planning to temporarily close Somerset Station this weekend.
The transit authority has seven social workers on staff, but they don't deploy them to the Market Frankford shuttles, because overnight services are "limited."
"We're the fifth largest transportation company in America," said Willie Brown, president of the Transit Workers Union Local 234. "There's no way in the world we should run this way."
Emergencies compound on MFL
Bradshaw chose to work the overnight Market Frankford line in October. She needed the night shift, because she had to help her 7-year-old daughter with remote learning during the day.
Now, she says she'll never pick it again.
Driving the shuttle, which runs along the entire Market Frankford Line, is a constant uphill battle. Many passengers refuse to pay the fare or wear masks. They smoke cigarettes and use other drugs on board, littering the aisles with syringes. They urinate in the back of the bus and start fights with each other — and the drivers.
"It's extremely mentally and physically draining," Bradshaw said. "Homelessness is sad in itself. To have to endure that each night, and be threatened. I can't even put words to it to tell you how bad it is."
She's not the only driver dealing with it.
Another shuttle driver, who asked to remain anonymous, called the entire situation "out of pocket." There's a swarm of people experiencing homelessness boarding the bus at 69th Street Transportation Center each night — from 25 to 75 people, depending on how cold it is.
"You kind of fear for your life," the driver said, "because you don't know what's going to happen."
SEPTA officials have noticed the issue. They've documented the increase in "vulnerable populations" on the entire system. When Transit Police officers find passengers who are unconscious, they're instructed to complete "well-being checks." In January 2020, officers completed 546 of those, according to SEPTA data. In the first month of this year, that number more than quadrupled, to 2,357 checks.
Code of conduct violations on the SEPTA system, which include blocking passageways, lying on seats or floors and sitting on steps, have gone up by about a third.
"The situation has been particularly challenging on the Market-Frankford Line, including the overnight owl buses," said SEPTA spokesperson Andrew Busch. In the last three months, one of the route's drivers had to be hospitalized after being spit on.
It's a problem across the entire SEPTA system. This week, the Transit Workers Union local 234 released a video of an employee being assaulted by four passengers. Now the union is calling for Transit Police Chief Thomas Nestel III to resign.
SEPTA social worker unit is 3% size of police force
SEPTA's response to this whole ordeal? Increased policing.
Transit Police now staff either end of the shuttle's route, 69th Street Transportation Center and Frankford Transportation Center, from 12 to 1 a.m. They ask people for their fare and remind them to wear masks — and forcibly remove them if they don't comply.
The drivers say it makes the bus more bearable. But their shift lasts until 5 a.m., and they're left alone for the remaining four hours.
"The first half of the trip has been going much better than it initially was," Bradshaw said. "So I'm hurrying up, trying to get to 69th Street so I don't miss the cops."
Still, policing comes with its own concerns. Research suggests that policing is not an effective way to deal with homelessness on a long-term basis, because it makes people who are unhoused afraid to access services.
SEPTA's seven social workers are called the SAVE Unit. By comparison, the agency employs nearly 260 sworn officers. The SAVE unit — less than 3% the size of the police force— is supposed to respond to mental health and addiction-related incidents. But Busch said their overnight services are "limited," and they have "a greater impact during the daytime and evening hours."
Director of Philadelphia's Office of Homeless Services Liz Hersh wouldn't comment on this issue, because she said her conversations with SEPTA on this issue are "ongoing." She called out Suburban Station's Hub of Hope as a successful example of homeless outreach connected to public transit. The Hub of Hope is only open Monday through Friday, 8 a.m. to 4 p.m.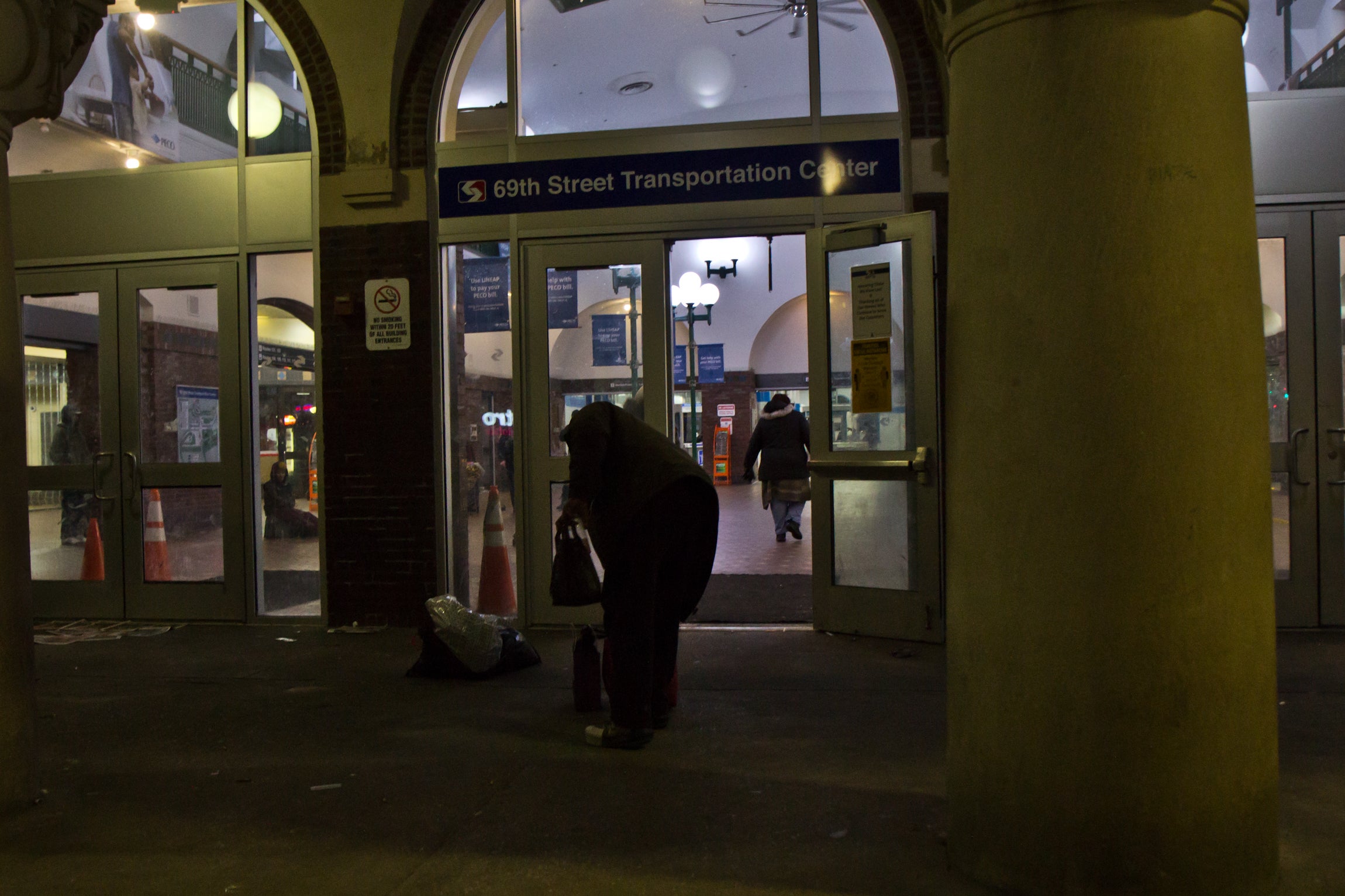 Bradshaw can't wait any longer for an effective SEPTA response. She and several of the other drivers on the route are taking matters into their own hands. At the next "picking" — that's when SEPTA drivers rotate their routes — they're desperately trying to avoid getting assigned to the Market Frankford shuttle again.
"Nobody's picking it to do it. It's scaring us away," Bradshaw said. "I just want to do my job and get home to my family safely."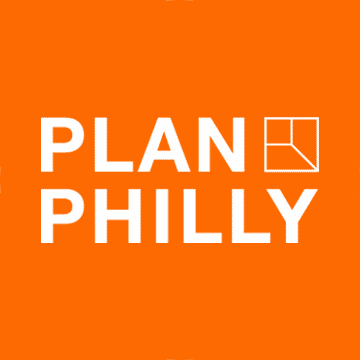 WHYY is your source for fact-based, in-depth journalism and information. As a nonprofit organization, we rely on financial support from readers like you. Please give today.