Philly officials call for peaceful protests, not destruction in anticipation of Chauvin verdict
The city detailed how it plans to respond following the verdict in the murder trial of former Minneapolis Police officer Derek Chauvin.
Philadelphia Police Commissioner Danielle Outlaw said Friday that residents may see more officers in their neighborhoods between now and when a verdict is announced in the murder trial of former Minneapolis police officer Derek Chauvin.
Outlaw said residents could see bike cops, as well as officers on foot and on horseback.
"You will even see some officers throughout the city along with police clergy, offering prayer, opportunities for healing and distributing city of Philadelphia resources. There is even a chance that you will see a Pennsylvania National Guard soldier in your neighborhood," she said.
Outlaw made the announcement during a news conference called to discuss the city's "holistic" preparations for the high-profile verdict, which could be weeks away. After 14 days of testimony, closing arguments are scheduled for Monday.
Standing outside of the Municipal Services Building, Outlaw also said officers will be deployed to help protect local businesses and city assets, and that the department will have "more than sufficient staff" to respond to calls for service during potential civil unrest.
"We will do everything possible to avoid causing disruptions to the daily lives of our residents and visitors. That being said, depending how situations unfold, it might become necessary to close streets to vehicular traffic in certain areas," said Outlaw. "We ask people to exercise patience if these situations arise."
Outlaw did not rule out the possibility of having to use less-lethal munitions following the Chauvin verdict. Late last spring, amid demonstrations against police brutality, rioters vandalized and looted local businesses across the city. Police cruisers were set on fire and responding officers were injured.
The 52nd Street commercial corridor in West Philadelphia, where the vast majority of businesses are owned by immigrants and people of color was particularly chaotic. Dozens of shops in Center City were also defaced and robbed, in some cases on live television with no police presence in sight.
"Everyone was running for their lives," West Philadelphia resident Bedjy Jeanty told City Council in October. "Everyone was scared."
Friday's news conference comes roughly three months after the City Controller's Office released a scathing report regarding the city's handling of the George Floyd demonstrations held last spring and summer, which saw law enforcement teargas peaceful protesters who gathered on I-676 in Center City and marched along 52nd Street.
The investigation, the result of dozens of interviews and extensive document reviews, concluded there was a "lack of leadership at the highest levels" during the protests, resulting in mass unrest and the controversial use of tear gas on activists.
It determined the Philadelphia Police Department lacked a clear protest response plan and that there were not enough officers available, something Commissioner Danielle Outlaw has acknowledged was a problem during the first day of demonstrations. The report also found that Mayor Jim Kenney was initially hesitant to allow the use of less-lethal munitions, but eventually acquiesced to Outlaw.
City Council later banned the use of less-lethal munitions on protesters, including tear gas, pepper spray, and rubber bullets.
Kenney reiterated Friday that the city made mistakes during last year's demonstrations, particularly the use of tear gas on peaceful protestors. He said he is committed to not repeating those mistakes and having "active peace" this time around.
"Be in the streets, you know, march, we'll keep you safe, we'll march with you. But let's just not go back to destruction cause it's too hard to rebuild," said Kenney.
The city, however, is encouraging local businesses to consider taking special precautions to protect their buildings, especially in the event that Chauvin is found not guilty of murder or manslaughter.
Commerce Director Michael Rashid said businesses may want to take steps to protect their exteriors, as well as take in any non-fixed items, including signs, flags and flower pots.
"If security cameras are installed, they should make sure they are in working order and they are pointed in the right direction," said Rashid.
Pennsylvania National Guard and the Pennsylvania State Police will be prepared to aid the police department if it becomes necessary during what Fire Commissioner Adam Thiel called "a dynamic few weeks for our city."
It's unclear how many national guards members or state troopers would be deployed.
"We are hopeful that we will be able to keep safe these peaceful protests and we will be prepared for anything," said Adam Thiel, who also directs the city's Office of Emergency Management.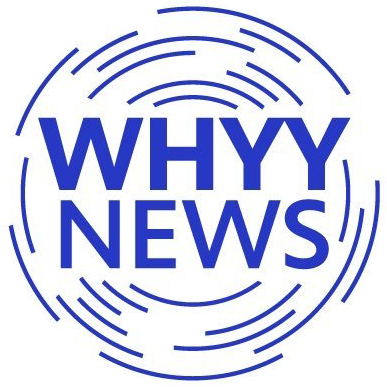 Get daily updates from WHYY News!
WHYY is your source for fact-based, in-depth journalism and information. As a nonprofit organization, we rely on financial support from readers like you. Please give today.