Philly Council to mandate affordability in certain gentrifying areas under new bill
The legislation targets sections of West Philadelphia and Kensington where rents are rising fast and residents are finding fewer affordable housing options.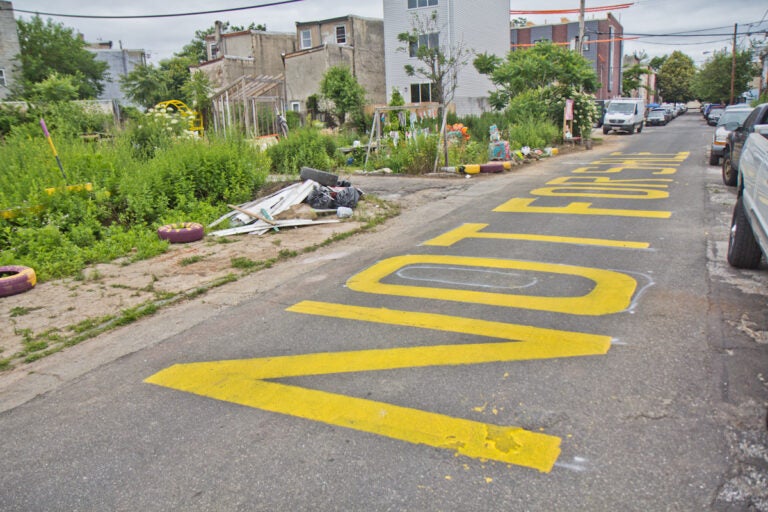 Philadelphia City Councilmembers Maria Quiñones-Sánchez and Jamie Gauthier are reviving a push for mandatory inclusionary housing with a new overlay that would require developers building in certain areas to include affordable homes in new residential projects containing 10 or more units.
Dubbed the Mixed-Income Neighborhoods Overlay Bill, the legislation targets specific gentrifying tracts in the third and seventh council districts represented by the two councilmembers.
"I don't think we can leave it up to developers to decide to supply affordable housing out of the kindness of their hearts when many of them are operating to maximize profit," Third District Councilmember Jamie Gauthier said.
Gauthier said she is hoping to target University City in particular, a section of her West Philadelphia district where property values and rents have steadily risen while demographics have become whiter and wealthier.
Quiñones-Sánchez said they modeled the new legislation after the American Street Overlay in the Kensington section of her North Philadelphia district. That overlay allows more density in exchange for affordable housing.
The mandatory inclusionary zoning introduced Thursday requires a 20% affordability component in any new development with 10 or more residential units. Under the bill, developers must make 10% of their units affordable. To achieve the other 10%, developers can either make additional affordable units on-site, build more units off-site but within a half-mile of the original project, or replace it with payment to the Housing Trust Fund.
Under the bill, developers must build 10%  on-site while the other 10% could rise within half a mile or be replaced by a payment to the Housing Trust Fund. The on-site units must be available for rental households earning up to 40% area median income, which would translate to $37,800 for a family of four.
'We need the units'
The Mixed-Income Neighborhoods Overlay Bill comes as a companion bill to legislation introduced last month to limit use of the city's Mixed-Income Housing Bonus. Both bills aim to incentivize developers to create affordable housing in the desirable neighborhoods where they are building and mitigate gentrification in these areas.
"The initial success of the mixed-income bonus brought in income, but it hasn't created the units and ultimately, we need the units," Quiñones-Sánchez said. "We think getting units means we have to have bills that require it."
This isn't Quiñones-Sánchez' first rodeo. The councilmember has led the push to bring inclusionary zoning to Philadelphia for several years.
The Building Industry Association opposes both the new bill and its earlier companion — a continuation of their longtime position on mandatory mixed-income provisions.
Mo Rushdy, an executive officer of the BIA, sees the legislation as misguided and wants City Council to instead prioritize developing affordable housing on Land Bank properties controlled by the city.
"You already have people who are interested in doing that on public land, so why are we even doing inclusionary zoning?" Rushdy said. "I don't get it."
Legislation that passed in 2019 allows both private and nonprofit developers to trigger a "non-competitive" sale process by proposing a redevelopment plan that includes at least 51% affordable housing units, effectively jumping to the front of the line for Land Bank sales.
Rushdy said his company, The Riverwards Group, alone submitted applications for hundreds of vacant lots from the Land Bank intending to use the affordable housing bonus.
In the current voluntary program that went into law in September 2018, developers are allowed to build taller, denser buildings in exchange for affordable units in the projects or paying into the city's Housing Trust Fund.
The idea was to incentivize developers to make additional units, but the overwhelming majority of developers opting for it aren't making them. Of all developments built last year, 33 developers took advantage of the bonus, but only three developers built 17 affordable units altogether. The other 30 made payments totaling $3.6 million to the city fund.
Constituents and housing activists have long criticized developers who pay the fee instead of building on-site units. Councilmember Kenyatta Johnson excluded the entire zip code of 19146 from the voluntary incentive earlier this year in an attempt to make developers build units if they wanted the bonus. Johnson is also a cosponsor of the new mixed-income overlay bill.
With summer recess looming, neither of these bills will be up for a vote until the fall.
The bill from last month that puts limits on the in-lieu payments to the Housing Trust Fund and increased payment fees was supposed to go up for final passage Thursday, but Quiñones-Sánchez said it will be held because she wants to continue work on both bills over the summer.
"We want to tie in the mandatory conversation with these amendments so if there's a place where we can land better to make sure that both of these bills are synergetic, we can do that," she said.
Over the summer, Gauthier will be hosting "Summer of Engagement" events to discuss housing affordability and development pressures in West and Southwest Philadelphia. It will feature focus groups, canvassing, and pop-up events.
Quiñones-Sánchez will continue to hold joint registered community organization meetings in the seventh district. Both council members will also continue to work with the Philadelphia Association of Community Development Corporations and the Building Industry Association to discuss goals and standards compliance.

WHYY is one of over 20 news organizations producing Broke in Philly, a collaborative reporting project on solutions to poverty and the city's push towards economic justice. Follow us at @BrokeInPhilly.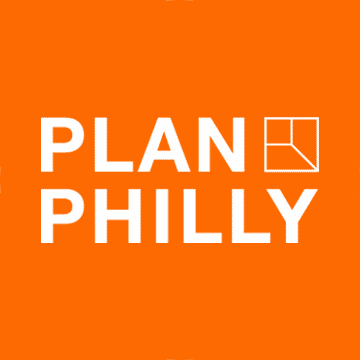 WHYY is your source for fact-based, in-depth journalism and information. As a nonprofit organization, we rely on financial support from readers like you. Please give today.