Philly Councilmembers intro bill to change a developer-friendly housing incentive
Councilmembers Maria Quiñones-Sánchez and Jamie Gauthier have introduced a bill to change Philadelphia's mixed-income housing bonus.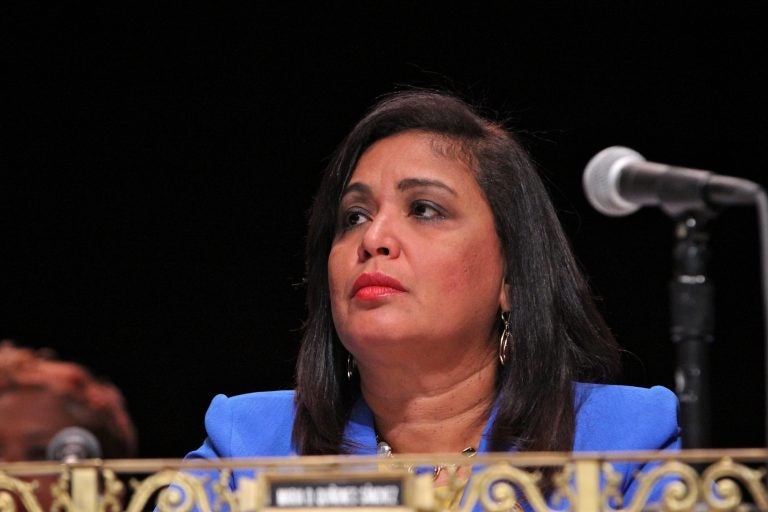 In the latest push to force developers to prioritize affordable housing, Councilmembers Maria Quiñones-Sánchez and Jamie Gauthier are pushing for more stringent requirements for developers if they want to take advantage of the city's mixed-income bonus.
In the current voluntary program that went into law September of 2018, developers are allowed to build taller, denser buildings in exchange for affordable units in the projects or paying into the city's Housing Trust Fund.
The idea was to incentivize developers to make additional units, but the overwhelming majority of developers who are opting for it aren't making them. Of all developments built last year, 33 developers took advantage of the bonus but only three developers built 17 affordable units altogether. The other 30 made payments totaling $3.6 million to the city fund.
That isn't the result Quiñones-Sánchez had in mind and she's on a mission to update it with her new bill.
The legislation "better reflects the current development pressures that we're finding in neighborhoods by incentivizing on-site units and then increasing fees where folks take the payment in lieu," Quiñones-Sánchez said. "We want to get to the creation of actual units…This is a mixed income housing program and we need the units more than we need the fee."
Quinones-Sanchez said the mixed-income bonus, in both iterations, aims to create more housing.  But there is another goal too — the legislation was always intended to mitigate gentrification and economic segregation by ensuring that new development in desirable neighborhoods would include units affordable to people who may otherwise be vulnerable to displacement.  Originally, Quinones-Sanchez pushed for a mandatory requirement that developers include affordable units in new residential construction.
Constituents and housing activists have long criticized developers who tend to pay the fee rather than build affordable units. Councilmember Kenyatta Johnson went so far as to exclude an entire zip code of 19146 from this voluntary program as an attempt to force developers to include affordable units if they want to get the bonus.
The bill introduced Thursday limits on in-lieu payments to the Housing Trust Fund to get density and height bonuses. It also triples the payment fees to the fund if a developer wants to get the bonus.
"We…believe the revised calculation for the HTF payment is a better reflection of just how much it costs to subsidize affordable housing in today's market," Gauthier wrote in a statement. "We believe these changes will improve what has always been the core goal of the Mixed-Income Housing program, which is to increase the inventory of affordable housing units, especially in high market neighborhoods."
Developments with fewer than 10 units would not be eligible for any mixed-income bonuses unless they build affordable units on site. Developments that seek variances for the elimination of required non-residential space would also not be eligible for mixed-income bonuses. Developments where the majority is affordable units would be newly eligible for the mixed-income housing bonus. The bill affects development in the following zoning categories: CMX-1, CMX-2, RM-1, CMX 2.5.
Quiñones-Sánchez said she and Gauthier consulted with the city's Department of Planning and Development as they created the bill, indicating support from the administration.
The Building Industry Association opposed this latest policy proposal. Mo Rushdy, an executive officer of the BIA, acknowledged that constituents aren't seeing affordable housing going up but he doesn't believe developers bear responsibility for the problem.
"Why is that put on the developers?" Rushdy asked. "The developers are paying towards the Housing Trust Fund right now. It's the city's job to create a program using that Trust Fund money," he said.
Rushdy argued that the city should make it easier for developers to contribute to the cause and cited the 2018 Housing Action Plan.
The plan promotes use of the mixed-income bonus but it does say that the in-lieu payments should be an option if affordable units can't be accommodated.
"You need to expand the bonuses and make it more enticing for the private sector to develop affordable housing," Rushdy said. He said the legislation, as proposed Thursday, would contribute "toward slowing down affordable housing solutions."
Still, Quiñones-Sánchez seemed unphased, and she's not done either.
"If you want the bonus, it's a voluntary program," she said. "We need the units and we need [their] help getting to the creation of those units in all parts of the city."
Next up for the North Philadelphia Council she wants to push for more. A companion bill, modeled after the American Street Overlay in Kensington that allows more density in exchange for affordable housing requirements, will make mixed-income housing mandatory in the second, third, and seventh councilmanic districts. It will require a 20% affordability component, an economic opportunity plan, and social impact metrics.
Quiñones-Sánchez said the companion bill will be introduced by the end of the session.
Gauthier was not immediately available for comment.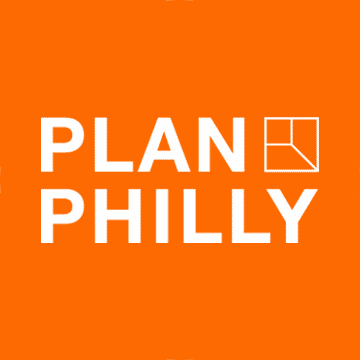 WHYY is your source for fact-based, in-depth journalism and information. As a nonprofit organization, we rely on financial support from readers like you. Please give today.