Philadelphians envision a 'fossil fuel-free' refinery redo at community summit
The company redeveloping the former PES refinery site has promised a "green, sustainable" project, but residents want more specific commitments.
This story is part of the WHYY News Climate Desk, bringing you news and solutions for our changing region.

From the Poconos to the Jersey Shore to the mouth of the Delaware Bay, what do you want to know about climate change? What would you like us to cover? Get in touch.
---
At a community summit on the redevelopment of the former Philadelphia Energy Solutions refinery in South Philly Saturday, residents talked about their visions for the site's future, free of fossil fuels.
"People want to live," said Sylvia Bennett, a longtime resident of the Grays Ferry neighborhood near the refinery and a member of the activist group Philly Thrive.  "We're tired of dying and being sick."
When operating, the PES refinery was the largest oil refinery on the East Coast and the single largest source of greenhouse gas emissions and unhealthy local particulate pollution in Philly. Scientists say the world needs to transition away from planet-warming fossil fuels, and the redevelopment of the former South Philly refinery site is a chance to reenvision a massive piece of old fossil fuel infrastructure.
The company redeveloping the site, Hilco Redevelopment Partners, plans to turn it into a warehousing and logistics hub and life sciences campus called The Bellwether District. 
Activists with Philly Thrive have pushed for fossil fuel-free development at the site, but current plans for the redevelopment — including truck-intensive warehousing — could clash with this vision.
A vision for electric trucks and renewable energy
During an interactive workshop at a day-long summit Thrive hosted about the refinery in Grays Ferry Saturday, Thrive member and Northeast Philly resident Mitch Chanin laid out a vision for all-electric truck fleets to serve The Bellwether District warehouses — without spewing unhealthy pollutants from their tailpipes.
He said Hilco Redevelopment Partners would need to study the number of chargers that would be required on site and what electrical infrastructure would be needed to support them — and that residents should seek these commitments through the community benefits agreement the company has promised to negotiate.
"We can collectively push the developer to make commitments to building the infrastructure that is needed to accommodate electric trucks at a large scale," Chanin said.
Diesel trucks are notorious for emitting dangerous particles and chemicals. One analysis in California found warehouses tend to be built in areas already burdened by pollution from other industries.
Chanin also wants Hilco Redevelopment Partners to consider alternative heat sources for the buildings at the Bellwether District, like heat pumps, district steam, or geothermal energy, rather than natural gas — which is the leading source of carbon emissions from buildings in Philadelphia.
Isabelle Coupet, a resident of Brewerytown who works at Green Building United, said other elements of fossil fuel-free development at the former PES refinery site should include solar panels on roofs and over parking lots, plus energy-efficient buildings with LED lighting.
"In Pennsylvania, we do still get a lot of our electricity from coal and from natural gas," Coupet said. "[But] we could take charge, in our own hands, in Philadelphia and use solar on the site or use something that doesn't rely on fossil fuels."
Developer promises sustainability, but some details are unclear
The Bellwether District's promotional materials tout "green, sustainable development and an economic engine" for the city, but many details remain unclear.
At a virtual public meeting late last month, Hilco Redevelopment Partners presented plans for millions of square feet of warehousing space, with hundreds of truck docking stations and trailer storage spaces.
The company said infrastructure on the site will accommodate solar-ready facilities and electric vehicles — although it's not clear whether chargers would serve the trucks associated with the warehouses, or passenger cars. Company representatives said many buildings could be LEED-certifiable, meaning they would meet certain sustainability standards.
"We do hire the best professionals to help provide innovative ideas for consideration," said Senior Vice President for Industrial Development Justin Dunn. "We feel very strongly that solar is going to be an integral part of our energy plan."
Dunn called net-zero energy buildings a "great goal," but said none are planned for the initial phase of development.
"I would love to do a net-zero building, I just don't know that that's honestly realistic day one," he said. "I think we're going to do everything we can to reduce our carbon footprint."
The company is working on a traffic impact study with PennDOT and the city Streets Department. Dunn said planned improvements at a nearby intersection should discourage trucks from traveling through adjacent neighborhoods.
Representatives with Hilco Redevelopment Partners attended Saturday's summit.
"Being a transparent partner to build sustainable communities is a core pillar of Hilco Redevelopment Partners' approach," wrote Amelia Chassé Alcivar, Hilco Redevelopment Partners executive vice president of corporate affairs, in an email Saturday. "We are committed to robust, intentional engagement with community members and organizations who share our goal of a more sustainable future for the former refinery site, now the Bellwether District. We recognize and appreciate the role Philly Thrive plays in this important discussion, and we look forward to continued collaboration."
The company has committed to negotiating a community benefits agreement with nearby community groups. Those discussions will begin later this month, Alcivar said.
Neighbors and activists have pressured the company to commit to no longer storing fossil fuels at the Schuylkill River Tank Farm, a property on the opposite side of the Schuylkill River where dozens of tanks stored petroleum products that could be sent out by pipeline or loaded onto barges or trucks. Seven activists were arrested at a "people's decommissioning" protest there last fall.
When it bought the property in 2020, Hilco Redevelopment Partners said it planned to maximize use of the tank farm. But the next summer, the company shut down the facility and drained most of the fuel from its tanks in response to market conditions. As of last fall, the tank farm was still shuttered, but the company has left open the possibility of restarting operations there.
Development on the site is expected to happen through 2025, with construction on at least one of the warehouses starting later this year.
Philadelphians will be watching to see whether Hilco Redevelopment Partners follows through on its promise to be a good neighbor.
"It's time to get rid of the old and bring in the new," Bennett said. "Enough is enough."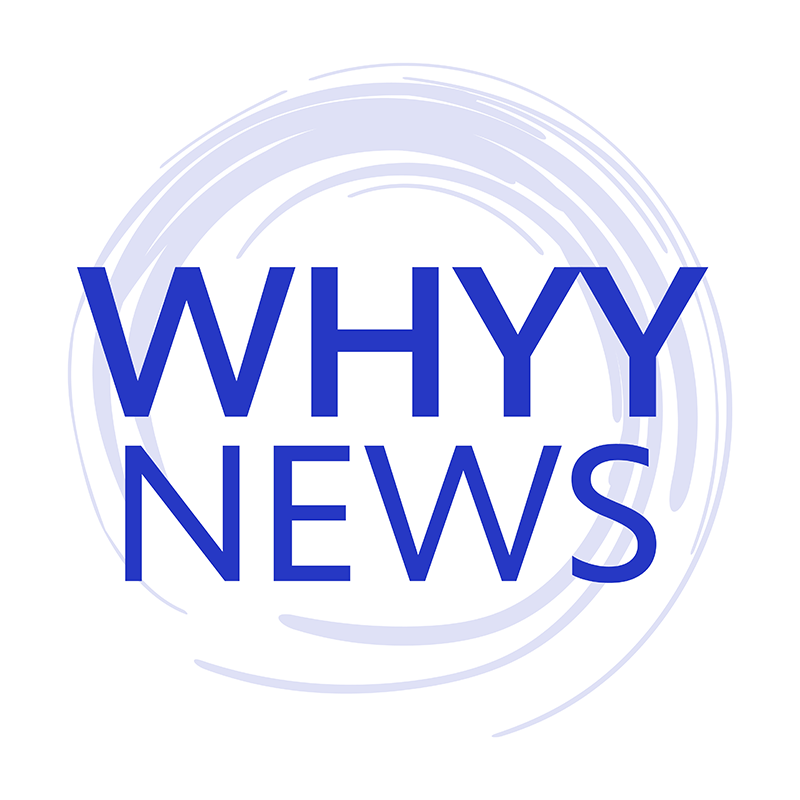 Get daily updates from WHYY News!
WHYY is your source for fact-based, in-depth journalism and information. As a nonprofit organization, we rely on financial support from readers like you. Please give today.