Philadelphians hope a cleaner city will reduce gun violence. Will Oh or Parker make it a reality?
Many Philadelphians feel blight reduction is an untapped gun violence prevention strategy. Both Cherelle Parker and David Oh say they have a cleanup plan.
Listen
2:04
This story is a part of the Every Voice, Every Vote series.
What questions do you have about the 2023 elections? What major issues do you want candidates to address? Let us know.
---
A dozen men heft soil bags across a North Philadelphia parking lot on a hot fall afternoon, pouring the contents into 40 planters to be delivered to homes across the neighborhood. Each planter gets a boxwood tree, a solar light, and a Halloween decoration.
It's a small touch, but Bob Kothari says it's the gun violence prevention strategy everyone is overlooking.
"This is the easiest thing that can be done," said Kothari, a partner with boutique management consulting firm Insight Sourcing. "The business community's gotta step up, because the city ain't gettin' it done and we have nowhere to turn to."
It's more than just business owners who think so. As Election Day approaches, Philadelphia voters are looking to the next mayor to enact a comprehensive blight reduction plan that could make the city safer.
Kothari is one of the leaders of a new coalition called Area 32, a group of five organizations working in the 19132 ZIP code near Strawberry Mansion. The group has a $3 million grant from the Pennsylvania Commission on Crime and Delinquency to use over about three years.
The project is informed by University of Pennsylvania research showing that cleaning up trash and revitalizing vacant lots can reduce gun violence rates by as much as 29%.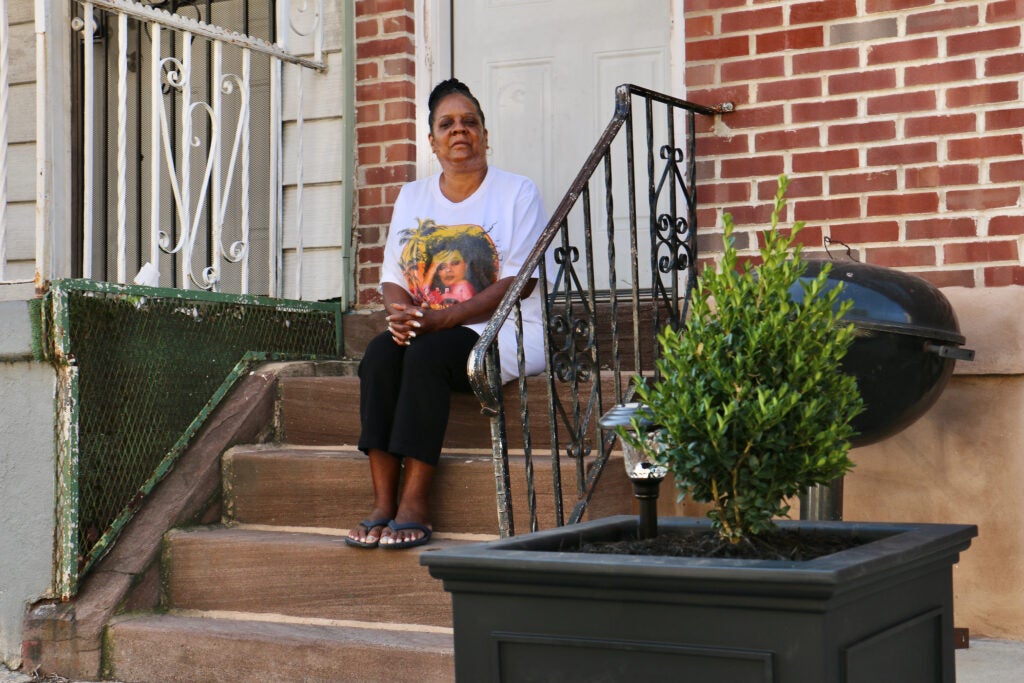 Democratic mayoral candidate Cherelle Parker says she's read these studies. She envisions training patrol officers to be "city service navigators" who can report broken streetlights, abandoned buildings, or other problems.
"They're there as guardians and not warriors, and you develop a relationship with them," she said. "It's going to require a holistic approach."
Republican candidate David Oh wants police to penalize people who litter, whether they dump large amounts of debris in a lot or toss their lunch onto the sidewalk.
"That has to be done just to send a message," he said. "It's a ticket, but it's going to be issued."
These ideas touch on broken windows policing — a tactic where officers arrest people for low-level crimes in neighborhoods where vandalism and other signs of disorder are common. Criminal justice scholars have noted the theory unfairly targets Black communities despite scant proof that the policies reduce violent crime.
The University of Pennsylvania research focuses on environmental improvement. It doesn't address how police address litter or other conditions of blight.
Brian Lockwood, a Monmouth University criminal justice professor who has studied trash cleanup in the city, said the question of whether blight actually drives serious crime is "a divided issue" for scholars and policymakers.
"But I think what the research shows clearly is that when you can motivate residents and provide them resources to improve their communities, that's going to have an impact not just on crime but on everything else," he said.
Oh said if he were to put more officers in neighborhoods struggling with high crime rates, he'd also flood those areas with city cleanup services.
"It's gotta be, 'The city is here, and they're here cause they care,'" he said. "Your park is clean, your kids can go play, whatever repairs need to be done to those neglected playsets, that's the magic of it."
Where are the services?
Residents lack faith in the city's ability to clean up the streets, especially in neighborhoods that have experienced historic neglect. A 2021 audit from the Office of the Controller found that on-time trash pickup occurred 70% of the time in Center City and Fishtown, but only about 40% of the time in South and Northwest Philadelphia.
This may explain why some community organizations want to take on neighborhood improvement themselves. Earlier this year, a coalition of nonprofits called the 57+ Blocks Coalition called for $100 million for cleanup, workforce development, and trauma services.
"A lot of the things we're talking about — lighting, vacant lots, trash, the model is that services are provided by city agencies," said Oren Gur, director of the transparency analytics lab in the Philadelphia District Attorney's Office, who is working with the coalition. "What we're lifting up is that communities can do it."
The group's name refers to 57 blocks where more than 10 homicides occurred between 2015 and 2021, according to a Philadelphia Inquirer analysis of crime data.
The coalition added the "plus" to its name because the original number has reached 89 blocks, according to Oren's lab.
The city is using the 57 blocks analysis to inform the Philly Streetlight Improvement Project, which will replace 130,000 streetlights across Philadelphia with LED bulbs. The $91 million project will take place over the next two years.
"We're trying to lift up place-based, non-law enforcement strategies that will help reduce crime and disorder," Gur said.
As of now, complaints about blight are often assigned to the city of Philadelphia's Community Life Improvement Program. It hires community members to address vacant lots, graffiti, trash, and abandoned homes.
A WHYY News analysis of a sample of CLIP deployments found that only a few of the 57 blocks are receiving a high number of these services.
The CLIP program determines where to provide services based on the Philadelphia Police Department's "Operation Pinpoint" grids, said deputy managing director Tom Conway. He said an additional $5 million dollars in the fiscal year 2023 budget has allowed them to expand their services to neighborhoods they weren't historically touching.
They also have monthly meetings in various parts of the city to encourage people to call them and report blight, he said.
"You don't want to just go into the community without community support," he said. "You need to work with the residents in order to sustain what we cleaned up. We have to find partners in those communities."
Area 32 is running its planter project with state funds, and tapping block captains to oversee maintenance. The organization hires a company called Glitter to regularly pick up trash. It also partners with local nonprofit provider EMIR for mental health services. The group has hired a data scientist to track crime trends in its target areas.
Pastor Carl Day, a gun violence activist and one of Area 32's founders, said Philly's next mayor should pay attention to the project's outcomes.
"We have a model, we have a plan, and we can show that we can replicate this in other areas," said Day. "If the state trusts it, certainly the city should be able to trust it and build from it."
On Nov. 30, the coalition will host a citywide forum about gun violence strategy at the Tenth Memorial Baptist Church.

This story is a part of Every Voice, Every Vote, a collaborative project managed by The Lenfest Institute for Journalism. Lead support is provided by the William Penn Foundation with additional funding from The Lenfest Institute, Peter and Judy Leone, the John S. and James L. Knight Foundation, Harriet and Larry Weiss, and the Wyncote Foundation, among others. Learn more about the project and view a full list of supporters here.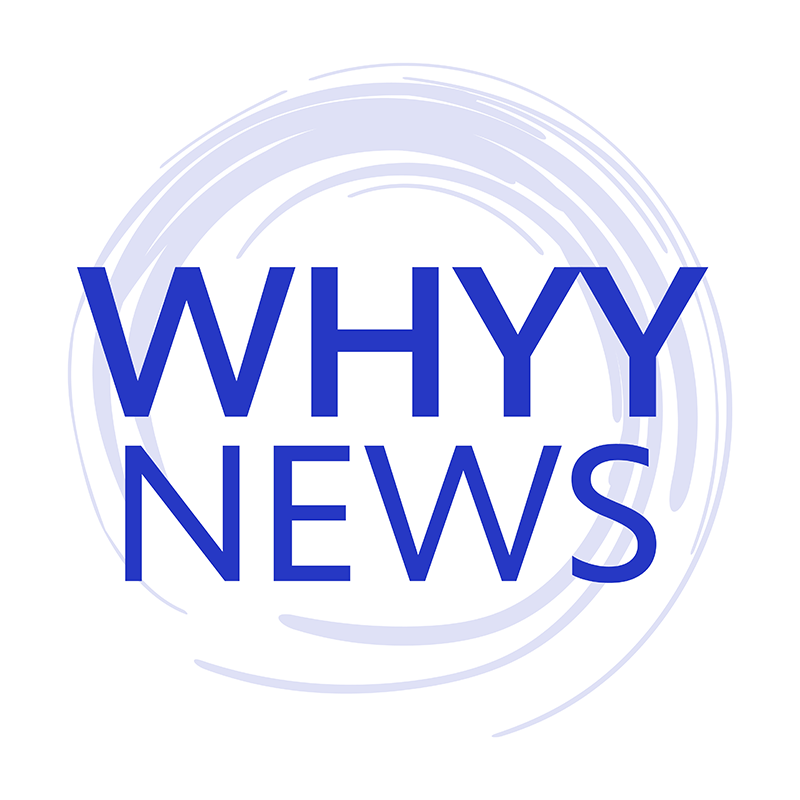 Get daily updates from WHYY News!
WHYY is your source for fact-based, in-depth journalism and information. As a nonprofit organization, we rely on financial support from readers like you. Please give today.