Trash pickup delays hit some Philly neighborhoods harder than others, analysis shows
A new report from the Philadelphia Controller's Office reveals which areas of the city have experienced the most consistent delays in trash pickup.
A new report from the Philadelphia Controller's Office confirmed the obvious: Trash collection in the city is chronically late.
But the report from Philadelphia Controller Rebecca Rhynhart went deeper into data from the Streets Department dating back to 2009. Her office found that the delays –– driven by a spike in trash tonnage during the pandemic –– were not equal. While some neighborhoods saw a deep decline in service, others barely missed a beat.
The report also found these overall conditions were not exactly new.
"Our analysis confirmed what Philadelphians have experienced firsthand, that the pandemic had a severe impact on trash collection citywide, but that was not felt equally across neighborhoods," she said. "While the pandemic's impact was significant, we found that the city was having challenges with on-time trash collection in the years leading up to the pandemic as well."
Ontime collection rates, a measure of how frequently trash loads were collected by 3 p.m. on a given pickup day, have been declining since 2017 due to a shortage of compactor trucks that, in turn, dates back to 2014.
And, even before the pandemic, there were huge gulfs in service between neighborhoods: Trash in Center City was picked up 95% of the time prior to 2020, but just 65% of the time in West Oak Lane and nearby areas. In places like South Philadelphia, the on-time collection rate has long been below the citywide average despite seeing less trash tonnage than the city average.
There is no question that the pandemic exacerbated all of these trends. With more people locked in their homes due to COVID-19 restrictions, residential trash collection started piling up. By 2020, city sanitation workers were reporting nearly 25% more tonnage than the year prior.
That all added up to delays –– citywide, crews hit their scheduled pickups 82% of the time on average before the pandemic. By 2021, they were missing scheduled trash pickup times 47% of the time.
"On-time trash collection declined sharply in the early months of pandemic and remained below the Streets Department's target goal for nearly every month since," reads the report.
Reporting by WHYY News also found that grueling work conditions and cases of COVID-19 hitting sanitation crews had led to severe staff turnover and absenteeism, worsening delays.
But again, despite the cause of service outages, the loss was not felt evenly. While most of the city's sanitation districts saw delays about half the time, in Center City crews averaged just one late one pickup a month. Meanwhile, in the area that saw the steepest drop off in service during the pandemic –– Lower Northeast Philly –– they were late nearly three out of every four weeks.
There were some exceptions. Other areas, sanitation districts encompassing parts of North Philadelphia, Kensington, Fishtown and Northern Liberties, only saw slight declines in service.
It is not precisely clear from the Controller's findings why different districts varied so heavily.
What is clear, according to Rhynhart, is that not so long ago, the city was able to collect trash with on time rates close to 95%. While the city says it has already taken steps to hire more workers and improve collection rates, Rhynhart called on the Mayor to develop a broader plan to get sanitation back on track –– and make it more equitable.
"One point is clear: trash collection, one of the core services of City government, is not equal in Philadelphia," the report concludes.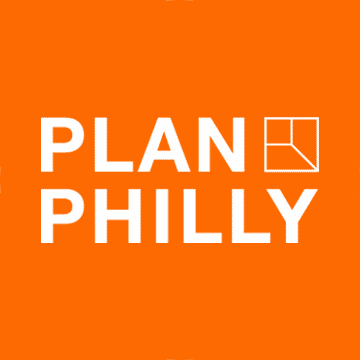 WHYY is your source for fact-based, in-depth journalism and information. As a nonprofit organization, we rely on financial support from readers like you. Please give today.