Don't let PGW charge customers for warmer winters, residents tell utility regulators
In a hearing on the gas utility's weather normalization adjustment, customers said the billing practice is unfair in the face of climate change.
Philadelphia Gas Works customers say the company should end a practice that attempts to normalize bills through fluctuating weather, as Philadelphia's temperatures rise due to climate change.
"PGW is charging folks who can least afford it, through no fault of their own, the costs of experiencing warmer winters," said Pamela Darville, a PGW customer and member of the activist group POWER, during a Pennsylvania Public Utility Commission hearing Thursday. "This is inherently unfair and unjust."
The hearing was part of the PUC's investigation into PGW's Weather Normalization Adjustment, an obscure revenue smoothing tool that has cost customers millions of dollars in recent years. The adjustment grabbed headlines last June, when customers received startlingly high gas bills for a month when they're usually low.
PGW is one of just two utilities in Pennsylvania that uses a WNA, which allows the company to charge customers extra between October and May when a month is warmer than expected based on past years, and less heat is required. PGW also credits customers when a month is colder than expected.
PGW uses a formula that incorporates a customer's gas usage, actual temperatures that month, and 20 years of historic temperature data for a billing period, in heating degree days. The company defends the adjustment as a way to "help make customer heating bills more predictable and stable."
High gas bills in May spark concern
But as winters warm due to climate change, PGW customers are penalized while the company benefits, customers and advocates told PUC Thursday.
"Gas utilities like PGW should bear the risk of planning for climate change — not customers struggling to pay for their energy bills," said Morgan Byrne, who works for a solar energy nonprofit and received a surprisingly high gas bill last May for her one-bedroom Fairmount apartment.
Unseasonably warm days at the end of May 2022 caused the WNA charge on many customers' bills to spike. PGW President and CEO Seth Shapiro said the formula "performed as designed," but produced an unintended and "unfair" effect. The company reimbursed customers more than $12 million for the high bills.
The company then asked PUC for permission to modify its WNA by capping it at 25% of a customer's total delivery charge. Pa.'s Office of Consumer Advocate objected to this, arguing PGW had not provided evidence of how it determined 25% was the right size for the cap.
The PUC then suspended PGW's plan to implement the cap, leaving the original WNA in place, but launching an investigation into the proposed change as well as "consideration of the lawfulness, justness, and reasonableness of the Philadelphia Gas Works' existing rates, rules, and regulations."
Two hearings Thursday were opportunities for PGW customers to weigh in. Other parties in the case — including the Office of Consumer Advocate, the Tenant Union Representative Network, and Coalition for Affordable Utility Services and Energy Efficiency in Pennsylvania — will testify this spring, and the administrative law judge assigned to the case plans to recommend a decision in July.
Charges totaled $43 million in last five years
This winter, Philly experienced a dramatic cold snap followed by mild weather. This meant Weather Normalization Adjustment charges for Upper Roxborough resident David Augenbraun.
"In the last two months alone we have been charged $63.36 for not using gas," Augenbraun said at Thursday's hearing. "Something is seriously wrong if the only way PGW can balance its budget is to charge customers for gas they are not receiving or using."
In recent years, customers have lost money due to the WNA. Reports PGW submits to the PUC show that in four of the last five fiscal years, the company has on net charged customers, for a total net charge of more than $43 million. Each fiscal year since September 2017, the number of heating degree days in Philly has gone down.
"It is not often true that hot and cold months balance out," said Russell Semen, a resident of Northeast Philly who looked at his PGW bills from the last ten years, and found that most years, the WNA was a net charge.
Winter is the most rapidly warming season across Pennsylvania and most of the country. Philly's average winter temperature has gone up around 5 degrees Fahrenheit since 1970, according to Climate Central.
But the WNA shields PGW from the costs of climate change, while passing these costs to consumers, customers testified Thursday.
"It allows [PGW] to avoid planning for climate change," said Emily Abendroth, who works for the Sierra Club Pennsylvania but testified on her own behalf.
Meanwhile, the natural gas PGW sells contributes to climate change. Advocates want PGW to shift away from fossil fuels and embrace renewable sources of heat, such as geothermal.
The company's current fiscal year budget includes $500,000 for a geothermal feasibility study. But the company still expects to be replacing its oldest natural gas pipelines for the next 40 years.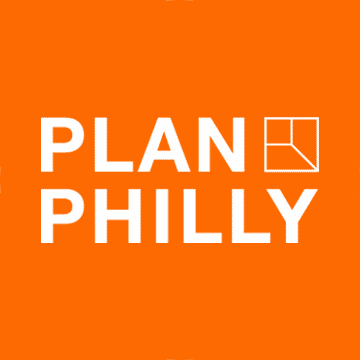 WHYY is your source for fact-based, in-depth journalism and information. As a nonprofit organization, we rely on financial support from readers like you. Please give today.