Pa. court reverses PUC decision on East Whiteland sewer sale to Aqua
Pa.'s Commonwealth Court recently ruled on the side of ratepayers in a major Office of Consumer Advocate case against the Public Utilities Commission and Aqua.
Got a question about life in Philly's suburbs? Our suburban reporters want to hear from you! Ask us a question or send an idea for a story you think we should cover.
In an important ruling for taxpayers, the Pennsylvania Commonwealth Court reversed an order from the Pennsylvania Public Utilities Commission, which approved Aqua Pennsylvania's acquisition of East Whiteland Township's sewer system.
The PUC oversees utility services across the commonwealth. The state agency had approved Aqua's application to acquire East Whiteland's sewer system for $54.9 million.
Pennsylvania Consumer Advocate Patrick Cicero argued in his petition that the PUC failed to prove that Aqua's acquisition would provide any public benefit. If anything, the sale would increase wastewater costs for the township's 3,900 residents.
"The standard in Pennsylvania for decades has been that in order for a public utility regulated by the Public Utility Commission to acquire another system, they have to prove that there is an affirmative public benefit associated with that acquisition," Cicero told WHYY News.
In their defense, Aqua, the PUC, and the township, which intervened into the suit, dismissed the petition as "without merit."
The Commonwealth Court ruled in favor of Cicero on July 31 and reversed the PUC's decision.
"The Commission erred and/or abused its discretion in concluding that Aqua established substantial affirmative public benefits that outweighed the acknowledged harms of Aqua's acquisition of the System as required by Sections 1102 and 1103 to support the approval of the Application and grant of the [certificate of public convenience]," President Judge Renée Cohn Jubulier wrote in the decision.
Cicero said his office is not anti-privatization. He said there are definitely circumstances where a company buying a public utility could benefit ratepayers. But, this wasn't one of those cases, he said.
"East Whiteland township was perfectly capable of making all of the investments and upgrades and improvements that were necessary. And when you factored in the rate impact associated with the acquisition cost of this case, what you got was essentially significant amounts of real tangible harm to ratepayers without any benefit to ratepayers," he said.
It is unclear what this means for the deal. A spokesperson for Aqua, which serves 1.5 million customers in 32 counties across Pennsylvania, said the company is reviewing the decision and expects "to have more to say in the coming days."
The East Whiteland Township Board of Supervisors provided a joint statement to WHYY News, leaving the prospect of an appeal up in the air.
"At this time, the Township is in receipt of the July 31, 2023 Commonwealth Court Opinion and Order with regard to the Township's sale of the sewer system and is reviewing the Opinion and Order and considering its options," the joint statement read.
In his own separate statement, Township Supervisor Rich Orlow called the court opinion a "clear negative" for East Whiteland residents that will impact finances and strategic improvements.
"It seems that a principal factor of the OCA opposition and a material basis for the Commonwealth Court opinion appears related to future Aqua sewer rate increases. However, to think and believe that East Whiteland exists in its own fantasy bubble where costs and therefore rates do not/will not increase by the Township is simply delusional and misplaced," Orlow said.
If the parties do not file an appeal, Cicero's office's stance is that if there is no certificate of public convenience, Aqua cannot serve customers and must reel the deal in.
The Pennsylvania Office of Consumer Advocate has been making arguments in similar cases for nearly 10 years, including a case involving New Garden Township, Aqua, and the PUC that all ratepayers need adequate notice before any decision is made. Cicero won that petition. He believes this latest decision will have an impact on future acquisitions across the state.
Bill Ferguson, a New Garden resident, and co-founder of Keep Water Affordable, an unofficial collection of concerned citizens worried about water privatization efforts, said his group began organizing when Aqua hiked up rates.
Ferguson was excited about the latest court decision. He said the PUC can no longer "wave" through deals on aspirational claims of public benefit.
"This is very good for the Pennsylvania ratepayer. It's going to take months or years to fully play out and see how it impacts them," he said. " My only lament as literally a victim of Aqua's acquisition of the New Garden sewer system is that it can't be applied retroactively."
Ferguson's sewer bill has gone up between 85 and 90 percent, he said.
"Does the toilet flush any better? No. Nothing has changed other than who's collecting the bill and how much it is," he lamented.
Ferguson used the phrase "Big Water" to characterize Aqua, Pennsylvania American Water, and other large water utility companies for their quest to acquire public systems across Pennsylvania.
From Aqua's failed attempt to acquire the Bucks County Water & Sewer Authority to its ongoing endeavors to purchase the Chester Water Authority and DELCORA, Ferguson said the motive is profit — not infrastructure improvement.
"They don't put in new pipes in the ground to try to attract new customers. That's just not a major opportunity. So what are they doing? They are acquiring nonprofit systems and converting them to a for-profit business," Ferguson said.
And then there's their pending sale of the Towamencin Township sewer system to Pennsylvania American Water. The PUC is currently evaluating the deal — while residents are suing the township for what they believe is a clear violation of the Home Rule Charter.
Kofi Osei, a lead organizer with Towamencin Neighbors Opposing Privatization Efforts and a plaintiff in the suit, said the recent Commonwealth Court decision has him feeling ecstatic.
"I don't think there's any chance the Towamencin sale goes through with this court decision. Our system is well maintained. And the argument in this court decision was that the rates were going to go up and it's going to be the same exact service. So there's no public benefit and I think that's very similar to what's happening in Towamencin," Osei said.
He said there's a tendency from lobbyists to frame backlash to privatization efforts as just a suburban Philadelphia problem.
"I think most people get it. And I wish legislators were a little better about talking to their constituents about some of these problems we might be having with our water sewer systems," Osei said.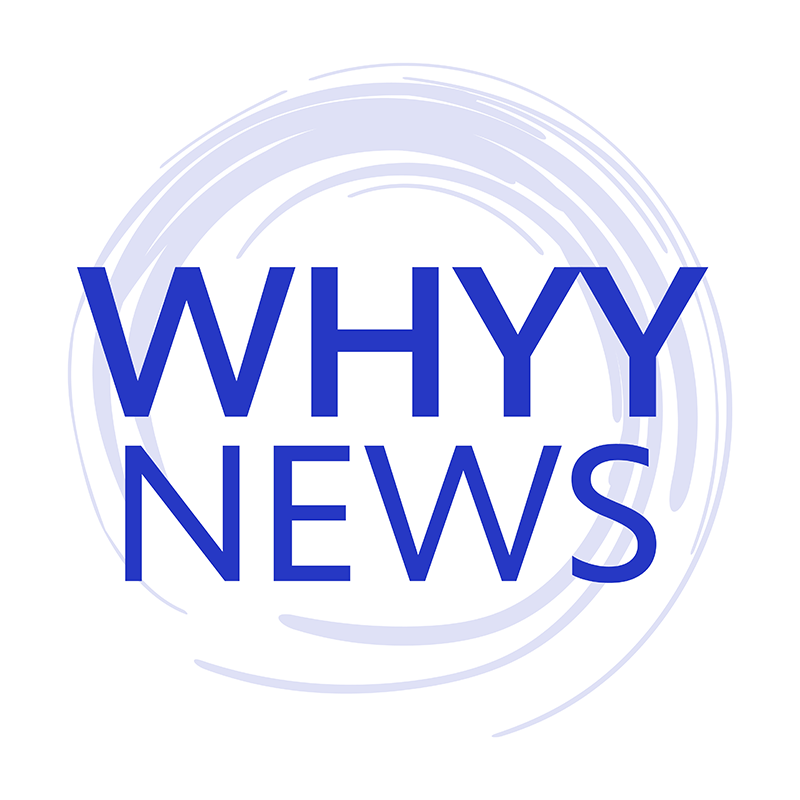 Get daily updates from WHYY News!
WHYY is your source for fact-based, in-depth journalism and information. As a nonprofit organization, we rely on financial support from readers like you. Please give today.