Delaware filed lawsuit against 3M for alleged role in PFAS contamination
The lawsuit seeks monetary damages to restore natural resources and for public health services.
From Philly and the Pa. suburbs to South Jersey and Delaware, what would you like WHYY News to cover? Let us know!
The State of Delaware has filed a lawsuit against the chemical company 3M for its alleged role in toxic PFAS contamination.
The lawsuit, filed in Superior Court of Delaware, alleges 3M, and multiple other manufacturers, understood the health risks of PFAS by at least the 1960s, but offered no warnings about the dangers associated with firefighting foam that contains the toxic class of chemicals.
PFAS have tainted drinking water supplies near military bases and airports, where the foam was discharged during fires and training exercises.
In 2018, an analysis by the Union of Concerned Scientists found Dover Air Force Base had the fourth highest levels of PFAS across all U.S. military sites. In 2022, a Centers for Disease Control and Prevention study found residents near the New Castle National Guard Base had PFAS in their blood more than 9 times above the national average.
"I don't care who you are: if you harm Delaware and its people, we will hold you accountable," said Attorney General Kathy Jennings in a statement. "3M and the other defendants knew the dangers that PFAS posed and they still chose profits over our neighborhoods and our children. Delawareans shouldn't have to pay the costs of corporate greed, and we're taking action to ensure that they won't."
In a statement, 3M said it is committed to remediating PFAS, investing in water treatment, and collaborating with communities.
"3M will continue to address PFAS litigation by defending itself in court or through negotiated resolutions, all as appropriate," the statement reads.
In June, 3M agreed to support PFAS remediation for public water suppliers in the U.S. Subject to court approval, the agreement provides funding for public water suppliers across the country for PFAS treatment technologies without the need for further litigation.
PFAS can remain in the environment — and the human bloodstream — for decades. The chemicals have been linked to some cancers, thyroid disease, ulcerative colitis, developmental delays in children, and other health conditions. That has led to numerous federal, state, and local lawsuits against companies that have made the products. The State of Delaware reached a $50 million settlement with DuPont, Chemours, and Corteva in 2021.
The latest lawsuit against 3M alleges in the late 1970s, 3M had confirmed internally that at least two types of PFAS — PFOS and PFOA — had been detected in human blood, and were "more toxic than anticipated." The lawsuit also alleges 3M and other companies didn't provide warnings about the potential dangers of firefighting foam, and chose not to produce safer alternatives.
In March, the Delaware House of Representatives passed a resolution that would begin the process of evaluating PFAS-free firefighting alternatives in the state. The resolution awaits a vote in the Senate.
Though scientists have worked to develop safer alternatives, many firefighters say foam containing PFAS currently is more effective, particularly for large fires, because it has a blanketing effect. Some fire marshals say they also want to ensure that when an effective alternative is readily available, it doesn't contain other hazardous chemicals.
In January, the U.S. Congress mandated the Department of Defence stop using PFAS-based firefighting foam on its properties by October 2024. The DOD recently added a PFAS-free foam to its Qualified Products List.
Al Fidance and his wife live near the New Castle County Airport and national guard base. They both have high amounts of PFAS in their blood. Fidance has high cholesterol and a cyst on his kidney, and wonders if the chemicals contributed to his health problems.
"I'm glad to hear that Delaware's taking the steps to pursue some corrective measures," Fidance said of the lawsuit. "Definitely, hold them accountable — especially if there were alternatives they could have used."
The lawsuit seeks monetary damages to restore impacted natural resources and funding for state-run public health programs.
Delaware state Rep. Kerri Evelyn Harris was stationed at the Dover Air Force Base between 2000 and 2008. She said a number of people who served there developed various cancers, and she wonders if PFAS was the cause. Harris said she hopes if the state reaches a settlement with 3M, it will help residents and veterans get access to regular medical screenings.
"To have served our country, and then come back and it's possible that what has leached into our wells is killing us, is an injustice," she said. "I think this lawsuit is a step towards trying to rectify that. It is inexcusable for corporations to actively go after making money without any concern for the fallout."
In March, the Environmental Protection Agency proposed its first limits on toxic "forever chemicals" in public drinking water systems nationwide. Once the restrictions are implemented, water systems will be required to monitor and treat its water, and inform the public if PFAS levels exceed the EPA's limits.
EPA currently issues a non-enforceable health advisory for PFAS, which was reduced from 70 parts per trillion to almost zero parts per trillion in 2022. But there are no federal restrictions on the amount of PFAS allowable in drinking water. That has prompted some states, including New Jersey, and most recently, Pennsylvania, to take it upon themselves to implement what are known as maximum contaminant levels, or MCLs.
Residents who rely on private wells are not protected by state or federal regulations, however.
Delaware state Rep. Debra Heffernan sponsored legislation in 2021 that led to the state proposing MCLs for PFAS. She said she would like the state to also monitor private wells, or connect residents who rely on them to municipal water.
"I'd like to see both the continued health monitoring for the people that have been drinking contaminated water, and then the money spent on water infrastructure projects to clean up the water," Heffernan said. "And also to make sure people are drinking clean water, and that might be a discontinuation of the private wells and putting them on public water when possible."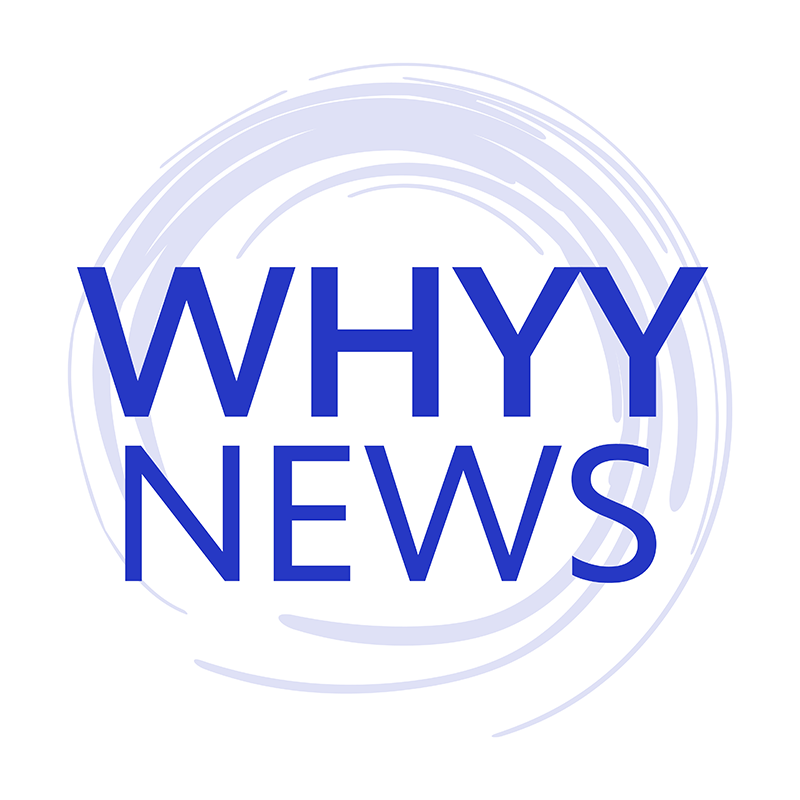 Get daily updates from WHYY News!
WHYY is your source for fact-based, in-depth journalism and information. As a nonprofit organization, we rely on financial support from readers like you. Please give today.