CDC study finds higher-than-average PFAS blood levels in residents near New Castle Air National Guard Base
The results are part of a 2019 CDC and Agency for Toxic Substances and Disease Registry study evaluating exposure to PFAS near the New Castle base.
People who live near the New Castle Air National Guard Base in Delaware have levels of PFAS in their blood above the national average, according to a report published Wednesday by the Centers for Disease Control and Prevention.
The results are part of a 2019 CDC and Agency for Toxic Substances and Disease Registry study evaluating exposure to PFAS near the base. In 2014, the drinking water supply in the area was found to contain PFAS levels above Environmental Protection Agency standards.
The contamination is related to the historic use of aqueous film-forming foam during firefighter training on the base. The foam entered the groundwater and flowed to other locations and affected nearby municipal wells.
For decades, the toxic class of chemicals has contaminated groundwater, air, and soil in communities in this region and across the country, as well as waterways and the fish living in them. These so-called "forever" chemicals — PFAS stands for per- and polyfluoroalkyl substances — are widely used in consumer products such as nonstick cookware, flame-retardant fabrics, and some food packaging, as well as firefighting foam used at current and decommissioned military bases, such as those in Bucks and Montgomery counties in Pennsylvania, at Joint Base McGuire-Dix-Lakehurst in New Jersey, and Dover Air Base in Delaware.
The numerous health problems, including some cancers, linked to PFAS have led to lawsuits against the companies that make the products, such as DuPont and its successor companies, and 3M.
In 2014, the water systems that serve the area near New Castle Air National Guard Base worked to reduce PFAS levels to EPA standards. However, the chemicals can remain in the body for years.
"PFAS have long half-lives in the human body. Therefore, even though drinking water exposures were reduced 3 to 5 years before the collection of EA [exposure assessment] blood samples, past drinking water exposures were a likely contributing factor to the EA participants' elevated blood PFAS levels," a summary of the CDC/ATSDR report reads.
The study tested the blood and urine of 214 residents who drank water provided by the Municipal Services Commission of the City of New Castle for at least one year before Aug. 5, 2014, or by Artesian Water Co. at least one year before July 18, 2016.
Levels of some PFAS in blood were as much as 9.8 times higher than national levels, the report says. Of the seven chemicals whose levels were measured, at least one PFAS was detected in all participants, and all seven PFAS were detected in more than 60% of the blood samples collected.
Adults who reported a history of kidney disease had 56% higher PFHxS blood levels than those who did not report kidney disease — though the data is still limited, the CDC said.
"I think the results reinforce what many of us have been saying: We need a maximum contaminant level. That's a drinking water standard set by the EPA at the federal level under the Safe Drinking Water Act, as well as one at the state level, which is happening now as mandated by a state law that was passed last summer," said Gerald Kauffman, director of the University of Delaware Water Resources Center.
EPA has set a drinking water limit of 70 parts per trillion for two of the most common PFAS, PFOA, and PFOS. However, states have authority to set their own limits at far lower levels. For example, New Jersey has set its standard at 14 parts per trillion. Kauffman is advocating for a similar standard in Delaware.
There is no official standard for a maximum level of PFAS in the body that's considered healthy. Scientists hope more research will lead to a standard. Kauffman said it's best to err on the side of caution.
"As a scientist, I err on the conservative side and say that no level is safe. Many of us do. We call it the precautionary principle in science. In other words, until we know better, let's go for zero tolerance," he said.
The CDC study also found that adults served by the municipal water system had higher PFAS blood levels than those served by Artesian Water, that long-time residents had the highest levels of PFAS in their blood, and that adults who used at least one water filter or treatment device had lower PFHxS, PFOS, and PFOA blood levels compared to those who did not.
"It's always good to have an end-of-tap water filter, and they only cost a few dollars," Kauffman said.
The Agency for Toxic Substances and Disease Registry does not recommend that New Castle area residents find alternative drinking water options because the current supply meets EPA standards. The agency also advises new parents to continue breastfeeding because the "benefits outweigh the risks." Anyone with concerns about PFAS exposure should consult a physician, the CDC said.
Kauffman said it would be advisable for people with levels of PFAS in their blood to get retested to find out if the levels change over time.
"In science, we believe in the rule of three: Three rounds of tests can tell you what's going on. Two will tell you a somewhat trend, but a third test is needed to verify," he said.
The agencies are inviting New Castle residents to a virtual information session at 6 p.m. Feb. 17 to learn more about the results of the PFAS exposure assessment. Experts will also answer community questions. To register, go to:  https://bit.ly/NewCastleEAMtg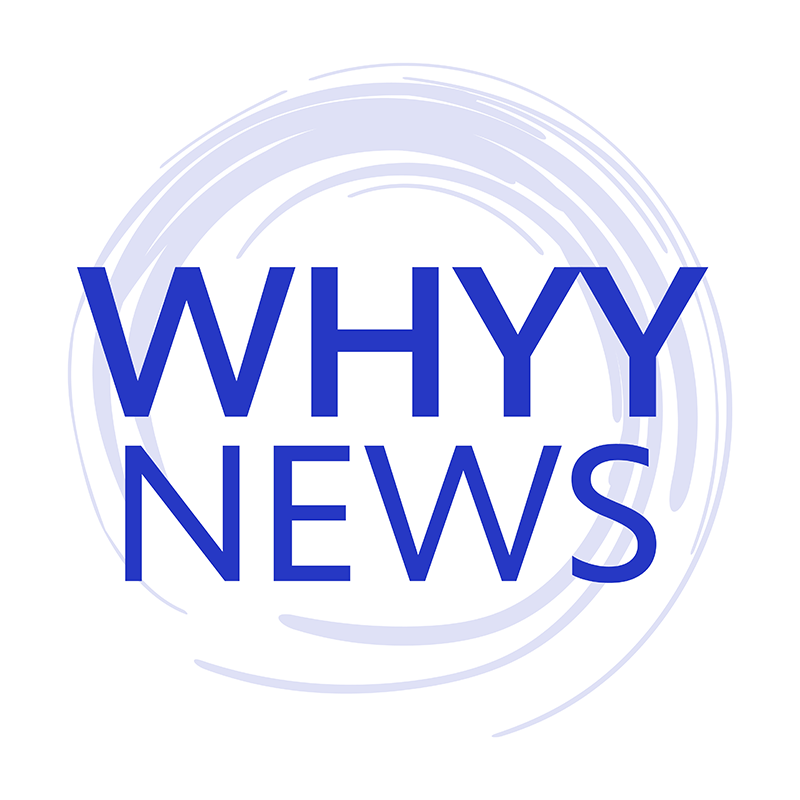 Get daily updates from WHYY News!
WHYY is your source for fact-based, in-depth journalism and information. As a nonprofit organization, we rely on financial support from readers like you. Please give today.