N.J. towns sue makers of 'forever chemicals,' saying companies must pay for cleanup
One of those companies, 3M, says it acted 'responsibly' and will defend its environmental record.
This story originally appeared on NJ Spotlight.
Four New Jersey towns and an investor-owned water supplier are suing 3M, DuPont and other makers of PFAS — so-called forever chemicals — saying the companies knew their products would contaminate drinking water but continued to sell them, and must now pay for their cleanup.
Camden and Point Pleasant are suing the companies in federal court in South Carolina — where some cases are consolidated — for the manufacture and sale of the chemicals used in firefighting foam. This product has contaminated groundwater in many places around the country, especially on and near military bases.
Meanwhile, Hopatcong, Pequannock and the Middlesex Water Company are suing in federal court in New Jersey, seeking compensation for the costs of removing per- and polyfluoroalkyl substances (PFAS) from public water supplies to comply with health standards recently set by New Jersey.
"3M marketed and sold PFAS in New Jersey with the knowledge that PFAS would be released into the environment and without warning users or others of the risks of PFAS to the environment and to human health," Middlesex said in an amended suit, filed in May.
Getting chemicals out of drinking water
The lawsuits are the latest in a series of legal, regulatory and legislative efforts to reduce the chemicals in drinking water sources, where they are believed to threaten public health, or to seek compensation from those held responsible for the contamination.
In 2019, Ridgewood Water, a publicly owned water utility in Bergen County, sued DuPont, saying the chemical giant was responsible for the PFAS in its public wells that forced it to install filtration equipment to meet the new state standards. New Jersey's Department of Environmental Protection last year sued Solvay, a South Jersey chemical manufacturer, accusing it of contaminating groundwater with perfluorononanoic acid (PFNA), a type of PFAS.
And the DEP has in the last several years set some of the nation's strictest health standards for the presence of three kinds of PFAS in drinking water, responding to gathering evidence that the chemicals are linked to some cancers, immune-system problems, high cholesterol and other illnesses.
The manmade chemicals have been extensively used since the 1940s in consumer products such as flameproof fabrics and some food packaging. They do not break down in the environment, leading to their label as "forever chemicals," and they accumulate in the human body. Scientists say the chemicals are now present in the blood of virtually every American.
Despite increasing health worries, the chemicals are not nationally regulated, leaving states such as New Jersey to set their own standards.
Filtration: $10M
New Jersey regulations now require public water systems to ensure low levels of the chemicals in their water, and affected utilities must spend around $10 million for each filtration system, said Kevin Madonna, an attorney for the plaintiffs.
"Water utilities face a legal requirement to address the contamination," Madonna said. "It takes time for the regulations to be established, a lot of science has to happen, the public has to comment. Every water supplier is under a legal duty to meet the MCL," he said, referring to a Maximum Contaminant Limit that the DEP has set for the three chemicals — PFNA, perfluorooctanoic acid (PFOA) and perfluorooctane sulfonic acid (PFOS).
But the standards have not always been met, according to the complaint filed by Camden.
"As a result of the use of defendants' Fluorochemical Products for their intended purpose, PFOS, PFOA, and/or their chemical precursors have been detected in Plaintiff's contaminated wells at levels exceeding New Jersey's maximum contamination level," the suit says.
Madonna said he didn't know whether Camden's claim, filed in May, means some of its water still does not meet the state's PFAS standards.
New Jersey has some of the nation's highest levels of PFAS contamination because of its long industrial history and, until recently, lax regulation. In 2014, the DEP published its own PFAS study from data gathered in 2009 and 2010, finding that two-thirds of samples taken from 31 municipal water systems contained the chemicals.
When did they know about danger?
In the Hopatcong suit, the plaintiffs say 3M knew since the 1950s that its PFAS products were harmful to human beings and would contaminate the environment. But it continued to make, sell and distribute the products to its clients in New Jersey and elsewhere until 2000, when it began to phase out its products containing PFOA and PFOS in response to pressure from the U.S. Environmental Protection Agency.
The EPA said at the time that PFOS appears to combine persistence, bioaccumulation and toxicity, "to an extraordinary degree," while 3M continued to assert that its products are safe, the suit says.
In a statement to NJ Spotlight News on Thursday, the company defended its handling of PFAS.
"3M acted responsibly in connection with products containing PFAS and will vigorously defend our record of environmental stewardship," the statement said.
Chemours, a DuPont spinoff that's also named as a defendant in two of the suits, did not respond to a request for comment.
Madonna said the New Jersey suits are among a national wave of litigation against PFAS manufacturers brought by about 50 water suppliers. He said 3M has recently settled with two public water suppliers in Michigan and Minnesota but that is not necessarily a guide to the outcome of the New Jersey cases.
"3M sees the writing on the wall and they realize that they're responsible for this contamination," he said.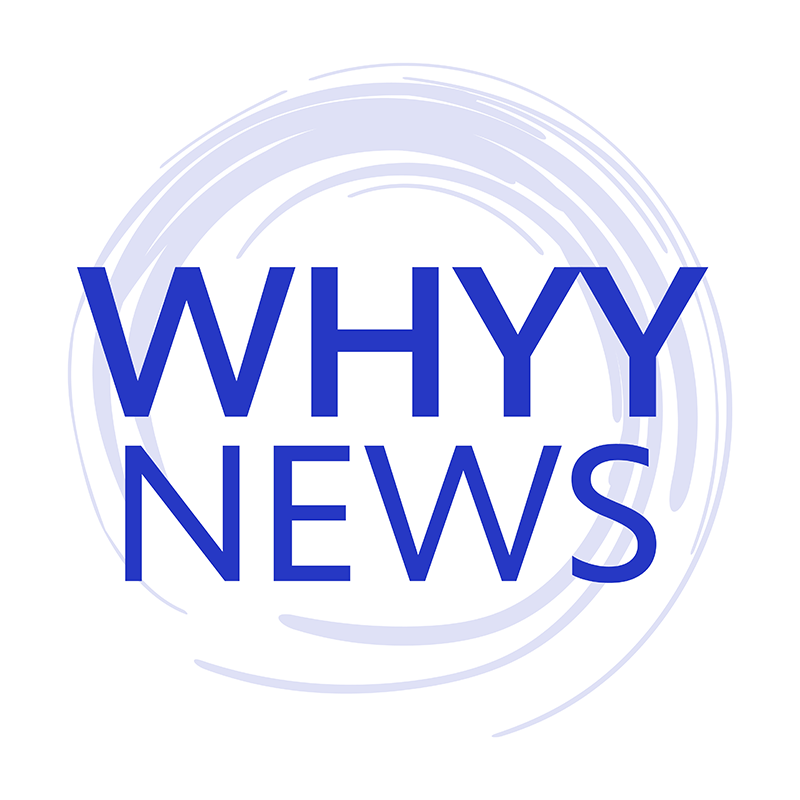 Get daily updates from WHYY News!
WHYY is your source for fact-based, in-depth journalism and information. As a nonprofit organization, we rely on financial support from readers like you. Please give today.