Pa. coronavirus update: State surpasses 1 million COVID-19 cases
Ask us about COVID-19: What questions do you have about the coronavirus and vaccines?
Pennsylvania has hit a grim milestone in the fight against COVID-19: more than one million cases in the commonwealth since the pandemic began more than a year ago.
The Department of Health announced the number Thursday, as it added 3,623 new cases to the statewide count for a total of 1,000,240. There were also 41 new coronavirus deaths as of Wednesday night, for a total of 24,917 deaths in Pennsylvania since the pandemic began.
Across the commonwealth, 1,652 people are hospitalized with the virus. It's an uptick in the trend after a period of falling hospitalization numbers.
However, the department is still insisting that the light at the end of the COVID-19 tunnel is growing nearer. The 14-day average of hospitalized patients is still lower than its peak in late December by about 4,500 cases, and is also below the previous peak in May.
One of the biggest factors in improving case numbers is vaccination.
Pennsylvania had a relatively slow start in its vaccine rollout, regularly ranking near the bottom of states for efficiently distributing the doses it had received. The website it provided for people to find available doses was confusing and of limited use, and its scattershot network of providers made it difficult for people to set up appointments. It was also slow to begin using mass vaccination sites, and has only recently begun setting them up in earnest.
Its numbers have improved of late, however. Though it's still below the national average in total inoculations, it's now doing better than average at administering first shots.
Some states, like neighboring New York, have begun broadening criteria for who can get the vaccine. But the commonwealth is still within its 1A phase, which means only people over 65, healthcare workers, and people with high-risk medical conditions qualify.
There's also considerable inequity in vaccine access among qualified people. Namely, white people in Pennsylvania have been significantly likelier to get the vaccine than Black people.
The commonwealth isn't the only state where this is the case — Delaware and New Jersey, for instance, also have these disparities.
The CDC reported that as of March 15, nationwide, about 66% of people who had received one dose of the vaccine, and whose race was known — only about half of total vaccine recipients — were white. Black people made up 8% of vaccinated people, Hispanic people made up 9%, Asian people made up 5%, and 11% reported multiple races.
Right now, Pennsylvania is primarily giving out Pfizer and Moderna vaccines. It also received doses of the Johnson & Johnson vaccine early this month, and has been using the doses in a concerted effort to vaccinate teachers.
Not counting Philadelphia — which contracts with the federal government directly and has its own vaccine rollout — the commonwealth has administered 4,614,946 first doses and 1,624,654 people are fully vaccinated, with an average of more than 85,000 people receiving vaccinations per day.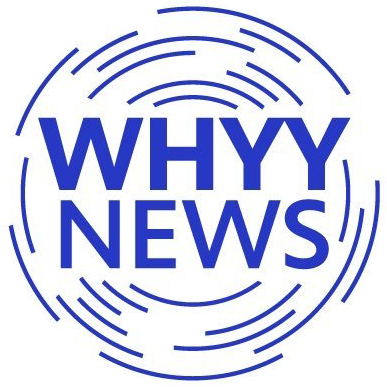 Get daily updates from WHYY News!
WHYY is your source for fact-based, in-depth journalism and information. As a nonprofit organization, we rely on financial support from readers like you. Please give today.