Philly is canceling thousands of improperly made vaccine appointments at Convention Center
The problem arose after a QR code intended for people at the Convention Center to make their second-dose appointments was shared widely.
Ask us about COVID-19: What questions do you have about the coronavirus and vaccines?
The Philadelphia Department of Public Health is canceling what could be as many as 30,000 appointments for first COVID-19 vaccine doses at the FEMA site at the Pennsylvania Convention Center.  The appointments were made as the result of an erroneously shared link, according to the department.
The problem arose after a QR code intended for people at the Convention Center to make their second-dose appointments was shared widely, allowing others to make appointments for first doses.
Because the FEMA site at the Convention Center is no longer scheduling first-dose appointments and these were made in error, the city is contacting everyone who did not already receive a vaccine who has an appointment scheduled for the next several weeks to cancel them.
"First doses at the FEMA clinic are done," said Health Department spokesperson James Garrow. "The rationale for that is not that we want to mix it up, it's that we would have to provide them with second doses in three weeks, and we can't do that, we don't have the second doses identified for them."
Health Department staff has already canceled more than 11,000 appointments for people who had scheduled them in the coming week and had not already received vaccines at the Convention Center clinic. So far, Garrow said Tuesday, the staff had gone through one week's worth of appointments, with two more to go, amounting to roughly 30,000 cancellations. He estimated it would take about a week to make it through the whole list.
Originally, people made second-dose appointments at the Convention Center by registering at a desk, but that process became severely backlogged, said Garrow. To keep things efficient, the city and FEMA created a QR code so that people could register for their second-dose appointments on their phones while they waited the required 15 minutes after their shots.
It appears someone took a photo of the QR code and shared it on reddit, allowing thousands of people to book first-shot appointments in slots intended for second shots.
"It could have been anybody who had signed up," said Garrow. "People as far away as Reading were some of the addresses that we were seeing."
These sign-ups were different from the shareable links that allowed many who were not yet eligible to sign up when the FEMA clinic first opened, a problem the city attempted to correct by creating one-time use links.
There is no effort to try to reschedule the canceled appointments, Garrow said, because the city has invited everyone who registered in the city's vaccine interest database who falls into either Phase 1A or 1B to schedule an appointment.
"So if people haven't received any notification from the vaccine interest list and they signed up, they're not eligible," he said.
The cancellation email suggests that people register on the city's vaccine interest form so that they will be notified as soon as they are eligible.
The erroneous sign-ups should not affect people who have signed up for second doses.
Anyone who received a first dose at the Convention Center but doesn't have an appointment for a second dose should expect an email from the city, he said.
The FEMA site at the Convention Center will administer second doses for the next three weeks. After that, FEMA has said it plans to offer the one-shot Johnson & Johnson vaccine for two more weeks there.
Discussions are in the final stages for a smaller FEMA Type 2 site in North Philadelphia, which would offer 3,000 doses a day that would come out of the city's allocation. The Convention Center site offered 6,000 doses that were provided by the federal government in addition to the city's supply.
It's unclear yet who exactly will be eligible when the Type 2 site opens or when the Convention Center site switches to Johnson & Johnson doses. City Health Commissioner Dr. Thomas Farley has said eligibility will open up to Phase 1C, which includes those whose jobs put them at high-risk of exposure to COVID-19, sometime in April.
That group is smaller than the roughly 400,000 people in 1B, which includes those with chronic conditions that make it more likely for the disease to be serious if infected. All Philadelphia residents will be eligible for the vaccine beginning May 1.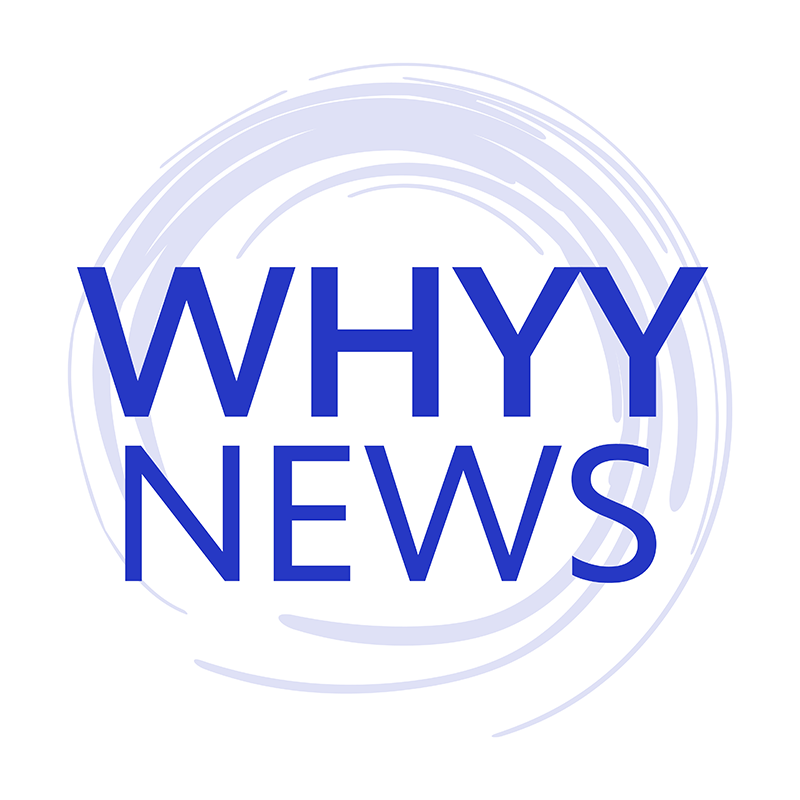 Get daily updates from WHYY News!
WHYY is your source for fact-based, in-depth journalism and information. As a nonprofit organization, we rely on financial support from readers like you. Please give today.