Who's getting the COVID-19 vaccine, who isn't, and why?
City and state officials promise to improve equity in vaccine distribution, but data shows a disparity. WHYY's Health Desk Help Desk looked closer.
Listen
5:10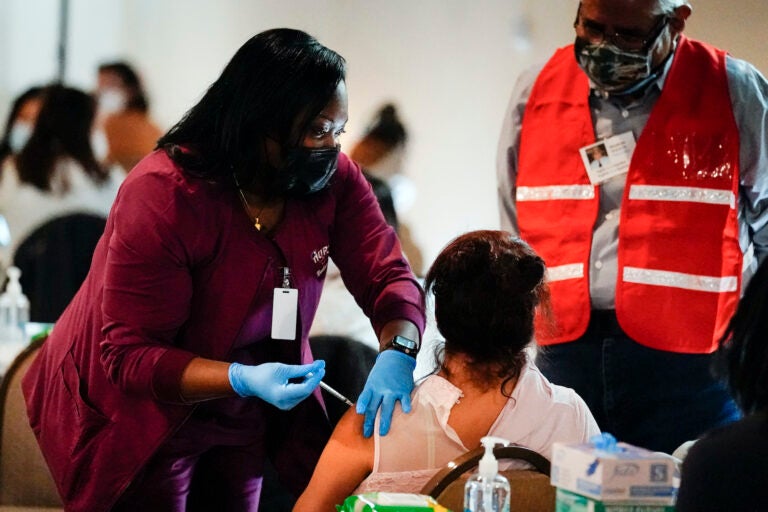 Ask us about COVID-19: What questions do you have about the coronavirus and vaccines?
This is one of a series of articles in which reporters from WHYY's Health Desk Help Desk answer questions about vaccines and COVID-19 submitted by you, our audience.
Belinda Perkins knows the issue of COVID-19 vaccine distribution isn't black and white. But sometimes, it sure seems like it.
Perkins, who lives in Philadelphia, said she's heard of a lot of white people getting the vaccine — but most of the eligible Black people she knows haven't gotten their shots. She said she had to call and email for hours to get her mother, who lives in Montgomery County, an appointment. Many of her mother's friends still haven't gotten a vaccine appointment, although they've been waiting for months.
"I'm not seeing a lot of my friends getting vaccinated," Perkins added. "And they all want to be vaccinated."
City and state officials have promised to improve equity in vaccine distribution. WHYY's Health Desk Help Desk looked into the data on who's getting vaccinated, who isn't, and why that might be.
Is there actually racial disparity in who's getting the vaccine? 
Perkins' story is anecdotal, but the numbers back her up: There is a racial gap in terms of vaccine distribution. Data published as recently as last Wednesday shows that white people in Pennsylvania, Delaware, and New Jersey, as in the rest of the country, have been getting the vaccine at much higher rates than people of color in proportion to their percentage of the population.
It is also known that communities of color have been disproportionately affected by the pandemic, and the data shows that Black, Indigenous, Latino, and Pacific Islander Americans are more than twice as likely as white or Asian Americans to die of COVID-19. But they're not the ones getting the vaccine.
Why does that racial vaccine gap exist?
All the specific reasons the disparity exists are not known, but medical experts and community leaders say it's mostly an issue of access.
No matter where you live, sign-up is often online-only, which creates technological barriers. A lot of clinics aren't located in Black or Latino neighborhoods, which creates geographical ones. When it comes to immigrant communities, there are also issues of language and information gaps.
Sarun Chan, director of the Cambodian Association of Greater Philadelphia, said these problems started at the beginning of the pandemic — even before the vaccine.
"One of the first things that went out the window [for the city] was diversity, equity, and inclusion, especially by way of access to information and resources surrounding the pandemic, surrounding vaccines, surrounding everything you could think of," Chan told WHYY News.
Vaccine information and priority group guidance was provided in English, and occasionally in Spanish or American Sign Language. That meant many immigrant leaders in Philadelphia had to provide translation on their own to inform their communities. On top of that, the guidance was constantly being updated or changed.
"By the time we were able to have access to that information and also spend the time to translate or interpret anything, [it] was no longer news," Chan said.
What about vaccine hesitancy — the idea that people of color don't trust the shot or are suspicious of it? Could the gap be because of that?
At the beginning of the vaccine rollout, there were a lot of stories centered on hesitancy, especially in Black communities. That hesitancy stemmed not necessarily from historical injustices like the Tuskegee Study, but from modern medical racism and continued barriers of access to health care. In the Philadelphia region specifically, it was exacerbated by prior institutional neglect: lack of personal protection equipment and vaccine information for Black health care workers eroded trust.
But that has begun to shift. National polling shows that vaccine hesitancy across communities has dropped dramatically over the past three months. And a recent NPR survey showed there's really not that much difference in coronavirus vaccine trust between Black and white people in the United States: 73% of Black people and 70% of white people surveyed said they'd either gotten the shot already or were planning to in the future. The differences now are more likely to be partisan: In the same NPR survey, almost 50% of Republican men said they didn't plan to get the shot, compared with just 6% of Democratic men who said the same.
Given that, in addition to the barriers to access mentioned earlier, it seems vaccination rates in communities of color are lower because people can't get the shot — not because they don't want it.
Loren T. Bussey, a 51-year-old Black veteran in New Castle, became eligible for the vaccine at Delaware's pharmacies last Wednesday. Though he's still waiting for an appointment, he told WHYY he's noticed a disparity in vaccine access across the board.
"I know a lot of Black people and Hispanic people that are not getting [the vaccine] because it's not made accessible," Bussey said. "When people don't have the ability, the finance, or the transportation to go to these different places, they say they're reluctant. But that's not the case — they just don't have the wherewithal to get it."
What's being done to correct these inequities? 
In Philadelphia, it's often physicians and leaders of color who are stepping up to manage outreach and provide help for their communities. The Black Doctors COVID-19 Consortium has been administering the vaccine in underserved neighborhoods for months. Just last week, community leaders in Chinatown ran a neighborhood vaccine clinic with interpreters on site. A new collective of Latino doctors, Unidos Contra COVID, is hoping to follow the lead of the Black Doctors Consortium and use their existing connections to boost vaccine access.
In the rest of Pennsylvania, New Jersey, and Delaware, officials are planning projects like pop-up vaccine sites, mobile clinics, and registration phone lines to narrow this racial gap.
Local health organizations, such as Penn Medicine and Mercy Catholic Medical Center, have also begun to partner with community groups and churches to organize mass vaccination sites. Dr. PJ Brennan, chief medical officer of Penn Medicine, said that partnership involves planning, communication, and low-tech outreach.
"We decided we would start with people who would be trusted in the community, [so] we reached out to the pastors in West Philadelphia … and then we had physicians of color set up sessions where they could address questions … and we started to reach out in other ways, allowing for sign-up lists and, you know, direct contact through SMS, texting, and phone."
Penn Medicine isn't currently planning to take on additional contracts in new neighborhoods. But  Brennan said hospitals seeking to emulate the model would do well to connect with trusted community organizations in their area.
For residents who might want vaccine clinics organized in their neighborhoods, "what's helpful to us, if someone approaches us, is that they have a good sense of the community that they want to vaccinate and that they have a site," Brennan said.
In certain cases, for Philadelphians who live in buildings or communities full of eligible people, pharmacies such as Centennial can bring the vaccine clinic to them.
Like many of WHYY's readers and listeners, Bussey said that waiting for a vaccine has taken a psychological toll.
"I say, OK, I've just got to have this patience. I don't want to act like my [life] … supersedes everybody else. I don't want to come out that way," he said. "I just think fairness comes into play."

WHYY is one of over 20 news organizations producing Broke in Philly, a collaborative reporting project on solutions to poverty and the city's push towards economic justice. Follow us at @BrokeInPhilly.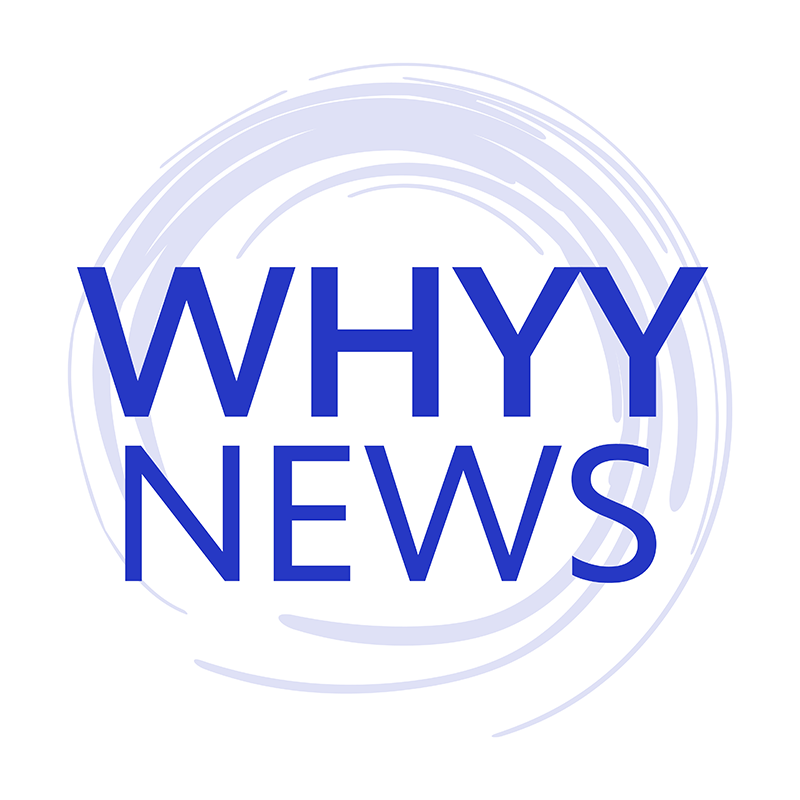 Get daily updates from WHYY News!
WHYY is your source for fact-based, in-depth journalism and information. As a nonprofit organization, we rely on financial support from readers like you. Please give today.