'Be a better listener': Philly business owners share their pandemic lessons
Listen
5:42
Ask us about COVID-19: What questions do you have about the coronavirus and vaccines?
The pandemic has been difficult for almost everyone. For business owners, it has been an existential challenge.
Hundreds of businesses in the Philadelphia area have shuttered permanently. Black and Latino business owners have been hit harder and had less access initially to state and federal aid.
For those whose businesses survived, many entrepreneurs say the way they approach their work has forever been altered.
Some of that change is intuitive: sock more away in savings, have a Plan B if coronavirus restrictions tighten again.
But some of it is more surprising. Business owners that have had the same routines for years found themselves forced to try new approaches, and, in doing so have, reexamined their values and priorities.
Keystone Crossroads spoke with three Philadelphia entrepreneurs about the hardest and most surreal moments of their pandemic year, and the lessons they will take away from it.
Pat Burns, 59, owns grocery stores, hotels, a restaurant, and a club in the Philly region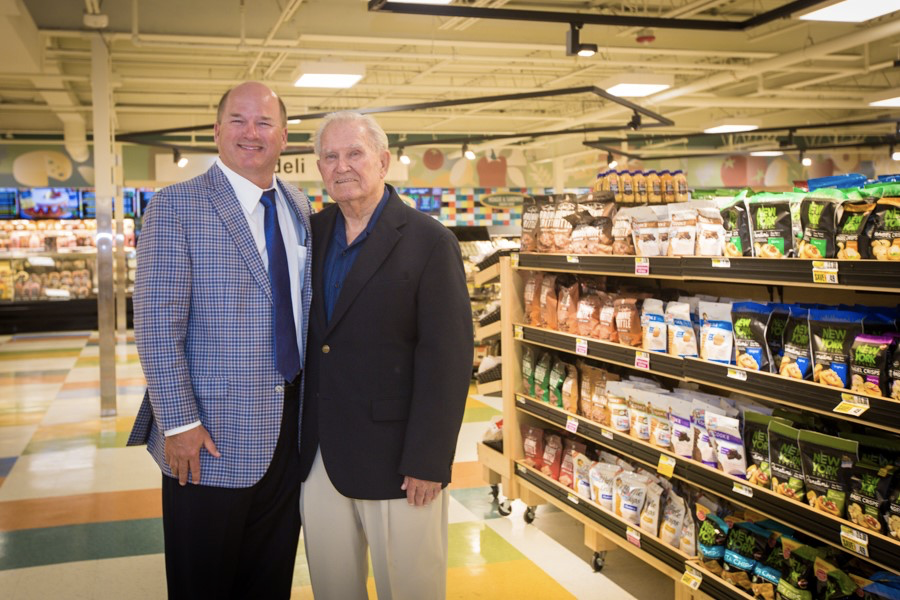 The pandemic has been a year of extremes for Pat Burns' enterprises.
The longtime business magnate and developer owns seven grocery stores in Philadelphia and Delaware County, along with two Marriott Hotels, a restaurant, and a country club.
"Our grocery store business went through the roof for a while there. At the same time I had weddings, and banquets, and hotels completely shut down," said the longtime developer and business magnate. "It has been a hell of a year."
What advice would you give yourself in March of 2020? 
The answer to that question is simple, Burns said. "Buy more toilet paper and disinfectant in January and February!"
Biggest business challenge of the pandemic? 
When it comes to pandemic difficulties, Burns was one of the lucky ones: he had enough in reserves that he was able to choose not to lay any of his roughly 1,500 employees off, he said.
His challenge was keeping them engaged. While grocery store workers were slammed, many of his service industry employees had little to do for months.
"They want to work," Burns said. "[The challenge was] keeping people positive, saying, "Hey, let's look at this the right way. Let's use this [opportunity] to clean the place better when we are closed, remodel a little bit … we are going to get through this.'"
Most surreal moment? 
Burns' businesses were rocked by COVID: His grocery stores were struggling to keep up with demand, while his hotels, restaurant, and club were empty. Then, over the summer, a number of his stores were damaged in the looting that followed the police killing of George Floyd in Minneapolis.
The year's nadir, Burns said, was a complete curveball: On August 5, 2020, got a call that the Fresh Grocer he owns in Upper Darby had been completely flooded due to Tropical Storm Isaias.
"Food was just flowing out the door," Burns said. "Back in August I said, 'We've had COVID. We've had civil unrest. We've had a flood. I'm just waiting for the locusts.'"
Lesson of the pandemic year?
Working to keep his employees happy and engaged over the last year, Burns said, has taught him something that he'll hold onto for the rest of his career: the importance of listening.
"Instead of just concentrating on our business, [I need to] concentrate on them a little bit," Burns said. "They've been through so much. I need to be a better listener of what their problems are, and how I can help them."
Ange Branca, 47, owner of Kampar Kitchen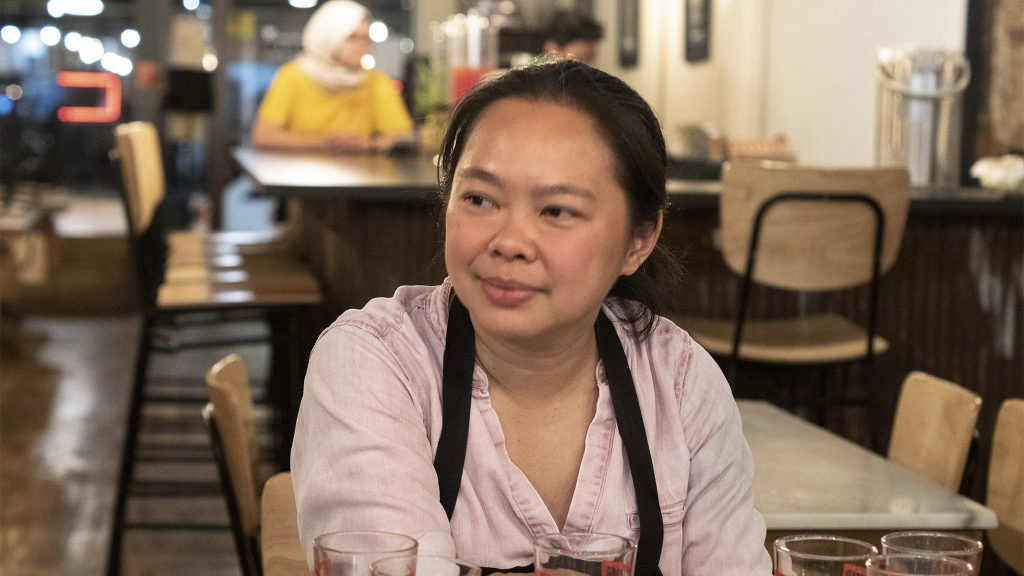 At the beginning of 2020, Ange Branca was looking forward to the biggest year yet at Saté Kampar, her James Beard award-winning Malaysian restaurant on East Passyunk Ave.
By May, even holding on was impossible: Branca was forced out of her location when her landlord demanded a 15% increase in rent.
Branca spent the next couple of months cooking for frontline workers and holding pop-up food events across the city. Her staff shrunk from about 15 full- and part-time workers to just two full-time employees, and one part-time.
But Branca found a surprising silver lining in these chaotic and difficult months. She got to spend time with chefs and restaurant workers she had not seen in years, many of whom had also lost their jobs.
In January, Branca launched Kampar Kitchen: a cooperative takeout kitchen in the Bok Building in South Philly where she and seven other chefs take turns selling their cuisine as takeout meals.
"Businesses and people, in general, are learning that the bottom line is not everything … in times of need what does success mean?" Branca said. "This is where we are at — so how does one come back? In the spotlight by ourselves? Or to shine the light for all of us together?"
What advice would you give yourself in March 2020? 
Even now, Branca says it's difficult to imagine what advice she could give her pre-pandemic self — other than to learn to predict the future.
Saté Kampar didn't stop making food until Branca was forced out in May.
"We were all finding ways to just continue cooking," Branca said. "We were just reacting to just everything that was thrown at us at the time."
Biggest business challenge of the pandemic? 
Last July, Branca got the call that every business owner has worried about since the pandemic began: A dishwasher in one of her pop-up spaces had tested positive for coronavirus.
Many of the people working at the pop-up were immigrants who are not fluent in English, Branca said, and panic quickly spread through the group. If they also tested positive, would they need to quarantine and not be able to pay their bills? Would they be barred from seeing family?
"All these fears just crossed everybody's mind," Branca said. "It was a mess."
Ultimately, none of that came to pass — the test was a false positive.
The employee who thought they tested positive did not speak English, Branca said, and was taken advantage of by a doctor who convinced him to pay for an antibody test, which tests whether someone has had COVID-19 in the past, not whether they have it now.
Branca arranged for the Children's Hospital of Philadelphia to speak to her team. But by then, the emotional damage was done.
"My staff was just crying because they didn't know what was going to happen," Branca said.
Most surreal moment? 
When Branca embarked on a new venture in her cooking career after years working as a business consultant, she had an informal rule: no burgers.
But, soon after COVID hit, she got a craving for the Ramly burger: an egg-wrapped patty that is popular in Malaysia as street food.
So she decided to put it on the menu. Perhaps unsurprisingly, it took off.
"It became crazy popular last summer," Branca said. "I think we probably made a couple of thousand burgers."
Lesson of the pandemic year?
Branca's takeaway from the last year is simple: to cherish her employees and colleagues.
Branca leaned on her Saté Kampar staff to keep her going emotionally during the hardest months.
She's hopeful Kampar Kitchen, with its eight chefs working together, will prove that communal spirit is a smart business practice in good times as well.
"A rising tide raises all ships," she said.
Felicia Harris-Williams, 34, owner of HiTouch Enterprises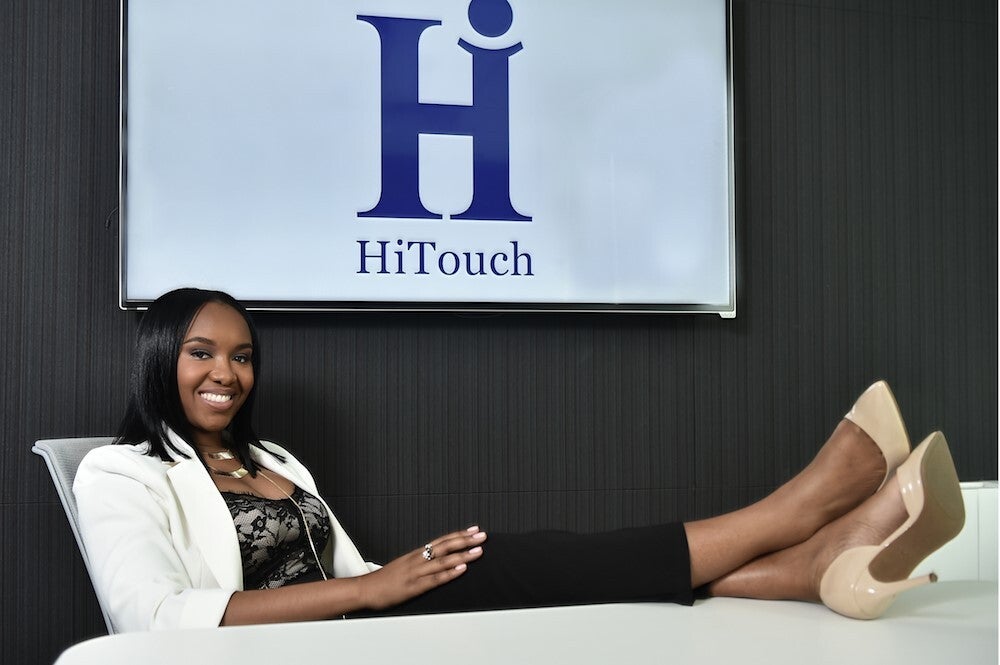 In early 2020, Felicia Harris-Williams was doing something she often struggled with: She was taking a break.
"I had just had a baby … and I had planned to be on maternity leave for three months," she said.
Pre-pandemic, Harris-Williams was a consummate go-getter. In addition to building HiTouch into a successful marketing and communications firm, she served as the chair of the Philadelphia Commission on Women and is a deacon at her church.
But when coronavirus upended her business, her work-life juggling act collapsed.
What advice would you give yourself in March 2020? 
Harris-Williams knows exactly what she would tell her one-year-younger self: Make sure your husband is home this spring.
Her husband is a trucker, and when the pandemic hit he was forced to accept jobs hauling goods to Texas, which kept him away from home for weeks at a time.
That left Harris-Williams home alone with a struggling business, a newborn, and a seven-year-old daughter trying to figure out virtual school.
"That was very strenuous on me… I was still trying to heal physically," she said. "I ended up in a deep, dark postpartum depression."
Biggest business challenge of the pandemic? 
For Harris-Williams, the worst part of the last year was laying off her 10 contractors and part-time employees.
"I think everyone knew what direction the company was going in. When things started to shut down, that was definitely the hardest moment."
With big events still off the table, none of those workers have come back. But Harris-Williams said she has stayed in touch — even helping one former staff member get a job with a client.
Most surreal moment? 
In August, with HiTouch on the mend thanks to some well-timed loans and grants, Harris-Williams and her family took a vacation to Denver.
She hiked, and rode a horse. It was the first time in years when the noise subsided and she could really listen to herself.
"That vacation allowed me to take time for myself, take time for my family, and really understand and value what is most important in life. While I value my business, and it is extremely important to me, my business is not my life."
Lesson of the pandemic year?
On a practical level, Harris-Williams said the biggest business lesson of the last year is the importance of marketing.
"Even though we do marketing for other organizations, I realized we did not take enough time to really focus on marketing for our own business … a lot of our business was word-of-mouth," she said.
But the pandemic has also taught her something surprising — she is OK with slowing down, just a little bit.
"Work-life balance has been put in the forefront for everyone because of this pandemic," Harris-Williams said."Now, it is no longer, 'Business here, family there.' You have to learn how to integrate the two, and they have to live in unison."
Get more Pennsylvania stories that matter
WHYY is your source for fact-based, in-depth journalism and information. As a nonprofit organization, we rely on financial support from readers like you. Please give today.