Two years of COVID-19: Remembering more than 1,800 lives lost in Delco
Sunday, March 6 marked two years since Pennsylvania's first case of COVID-19 was reported in Delco.
The COVID-19 pandemic has changed everything. We're all still trying to figure out how to live with it. What should we know about how you approach the world now? How has the pandemic changed your social life, your work life, your interactions with your neighbors?
As the national COVID-19 death toll approaches a grim 1 million, Delaware County held an afternoon vigil Tuesday on the steps of the county courthouse in Media to remember the more than 1,800 lives lost closer to home.
"Today, we remember each precious life lost and we vow to unite as a community to do everything we can to end this deadly pandemic," Delaware County Council Chair Dr. Monica Taylor said.
Sunday, March 6 marked two years since the first case of COVID-19 in Pennsylvania was reported in Delco. Since then, proper goodbyes to loved ones have been sparse due to health concerns and travel restrictions.
"During times of grief and sorrow, we can lean on each other, our community with our faith to pull us through. As a man who has a very strong faith, please know my heartfelt and deepest prayers are with you," Councilmember Richard Womack said.
With the number of cases taking a nosedive on the second anniversary of the pandemic, county council organized the remembrance vigil, so members of the community could pay tribute to loved ones — as well as frontline health care professionals.
"Our health care workers, staff and nursing homes, EMS workers, and medical examiners have experienced immense grief, watching so many suffer and the loss of lives," Taylor said. "The magnitude of what they are experiencing is truly something most of us can't begin to fully understand. Our hope is that this memorial will serve as a collective healing for our community."
Standing alongside county elected officials were various state representatives and senators for the area like State Sen. Amanda Cappelletti, who represents parts of Delaware and Montgomery counties.
She wants her constituents to know that their losses aren't just another "statistic."
"While we are far from the other side of the pandemic, we must remain vigilant in protecting our family, friends, and neighbors so that we can avoid just one more unimaginable loss or incidence of grief within our communities," Cappelletti said.
Delco Councilmember Christine Reuther praised the work of Rosemarie Halt, the COVID-19 Task Force Director turned Delaware County Board of Health member.
"We commend them for doing everything in their power to prevent another life from being lost," Reuther said.
Halt said that she started at the beginning, when Delco recorded its first death from COVID – she added that as of yesterday, there were two more to report.
She reiterated that the battle isn't over.
While Delco still offers free PCR testing at the Delaware County Wellness Center and the Keystone First Wellness Center, a few of the high-volume testing sites like the ones at the Delaware County Emergency Services Training Center and the federally-backed drive-through site at Mercy Fitzgerald Hospital's Yeadon campus have closed.
Delco has also relaxed mask requirements for fully-vaccinated individuals in county-operated facilities.
As new cases plummet even more, Councilmember Elaine Schaefer said that there are plans for an even larger memorial to be held at Rose Tree County Park in Media, "when it is safe to gather publicly again in large crowds."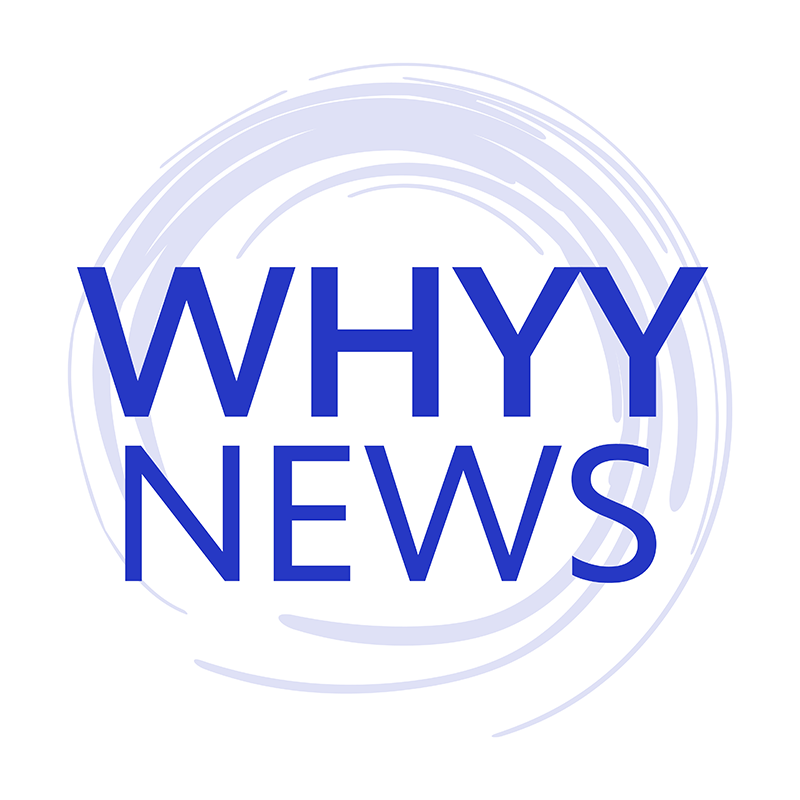 Get daily updates from WHYY News!
WHYY is your source for fact-based, in-depth journalism and information. As a nonprofit organization, we rely on financial support from readers like you. Please give today.