Philly opens three new mass vaccine sites Monday. Here's what you need to know.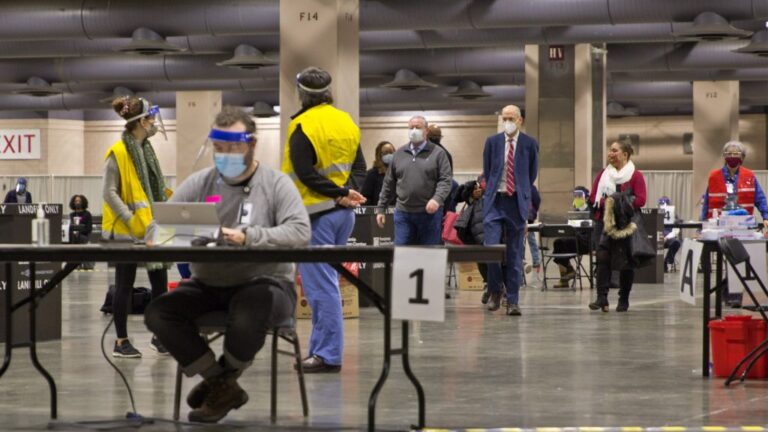 Ask us about COVID-19: What questions do you have about the coronavirus and vaccines?
Philadelphia on Monday opens a new set of mass vaccine sites for eligible residents. The city Health Department will operate the invitation-only clinics, with plans to vaccinate about 500 people at each one.
Located at the Community Academy of Philadelphia Charter School in Harrowgate, the Martin Luther King Older Adult Center in North Philadelphia, and the University of the Sciences in West Philadelphia, each site will be open two days a week.
Each location will offer first doses on one day, then dedicate the other day to providing second doses to people who've already gotten their initial shot.
When the clinics are fully up and running, officials said, they expect up to 3,000 doses per week distributed through this process.
Invitations to schedule appointments will be sent out via email, initially going to highest-priority residents in Phase 1B who've already signed up via Philly's vaccine interest form, according to Health Commissioner Tom Farley.
The locations for the clinics — in the city's North, West, and Kensington sections — were chosen based on need, Health Department spokesperson Matthew Rankin told WHYY News.
"These were sites that could be secured on a rotating basis in areas that are being targeted as traditionally underserved," Rankin said. "We know that the populations in these communities have suffered disproportionately from COVID-19 and we are working to ensure easy, equitable access in those communities."
A Center City mass vaccine site is also coming soon.
FEMA announced Friday it would run a clinic at the Pennsylvania Convention Center on Arch Street, with hopes to administer as many 6,000 doses daily to eligible Philadelphians.
With easy access to public transit and a large parking garage nearby, FEMA's choice of location garnered praise from Health Commissioner Farley. He noted that in comparison to Lincoln Financial Field, which some members of City Council have been pushing, the Convention Center is indoors and not subject to weather disruptions.
Categorized as a "Type 1" FEMA clinic, the Convention Center site will administer vaccine supplied directly by the federal government, Farley said, so doses "will not be taken out of Philadelphia's allocation." It could open as soon as March 3.
Philly has a different priority schedule than the rest of Pennsylvania. People currently eligible to receive a COVID-19 vaccine in the city are those in Phase 1A or 1B, which includes:
Health care workers and home health aides
Residents and staff in long-term care facilities and other congregate settings
Certain high-risk essential workers (including public safety, transit, teachers)
People with certain medical conditions (including cancer, diabetes and organ transplantees)
Anyone over the age of 75
There are about 100 or so providers in the city approved to administer the vaccine, mapped here. Combined, they've been giving out just over 6,000 doses daily, according to city data.
Pharmacies are now concentrating on the city's senior population. Appointment invitations have gone out to everyone over the age of 75 who expressed interest via the city's vaccine form, according to Farley, who estimated that's around 29,000 people.
City officials say they're still searching for more provider partners through a community vaccine RFP. They're encouraging existing hospitals to partner with community-based and religious organizations and looking for new sites that could serve as mass clinics.
"The goal is to open as many vaccine sites as possible to make it as easy as possible for people to get their vaccine in an easy, accessible, equitable way," said Rankin, the Health Department spokesperson.
Anyone who lives and works in Philadelphia can indicate interest in getting the vaccine at the official city sign-up page, by calling 311, or by phoning the city's COVID call center at 215-685-5488.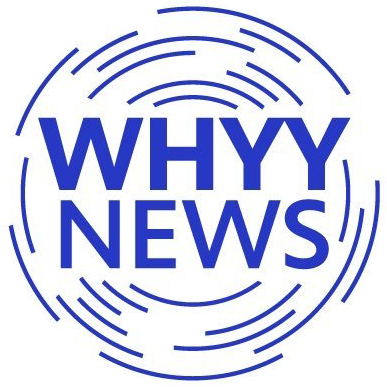 Get daily updates from WHYY News!
WHYY is your source for fact-based, in-depth journalism and information. As a nonprofit organization, we rely on financial support from readers like you. Please give today.