Duane Morris' investigation into Central Bucks finds no discrimination against LGBTQ students
Duane Morris claims the district is "ahead of the curve" in creating a welcoming environment for LGBTQ students. The ACLU calls the investigation a "sham."
Listen
1:27
Got a question about life in Philly's suburbs? Our suburban reporters want to hear from you! Ask us a question or send an idea for a story you think we should cover.
A law firm hired by Central Bucks School District to investigate federal complaints of discrimination against LGBTQ students has issued its report.
Duane Morris concluded the district is not discriminating but is actually "ahead of the curve" in creating a welcoming environment for LGBTQ students, calling district actions and policies "neutral," lawful, and justified.
"You have one of the best school districts in the state," said Duane Morris attorney Michael Rinaldi to the board on April 20. "Continue doing the good work you're doing."
The Duane Morris legal team, helmed by Rinaldi and attorney Bill McSwain, was hired  to look into the four complaints filed to the U.S. Department of Education's Office of Civil Rights (OCR) alleging discrimination against LGBTQ students and employees. Those complaints prompted an ongoing federal investigation into the district.
Duane Morris claims the larger issue is not over discrimination but a partisan dispute over district policies. They say Democrats are weaponizing "federal investigatory resources to achieve what [they] could not achieve at the ballot box." (This refers to Democrats losing the majority of school board seats in the 2021 election). Duane Morris also blames "activists" — including the ACLU of Pennsylvania, district parents, and board member Karen Smith — for instigating the investigation.
Much of Rinaldi's presentation focused on teacher Andrew Burgess — alleging his behavior put students in harm's way after claiming he failed to report bullying to the administration. According to the ACLU, the district then issued a "gag order," ordering Burgess to not respond to those allegations alongside a letter that impacts "the terms and conditions of his employment."
The four federal complaints allege:
The five-month-long investigation is projected to cost more than $1 million. The firm interviewed 45 people, including 23 principals, other employees and community members, and "[reached out]" to LGBTQ students. The firm's report says the board is committed to "remedying any harassment, bullying, and unlawful discrimination" that is uncovered.
The ACLU, however, called the investigation "dishonest" from the start because the district's attorney, McSwain, they claim, has a history of homophobic behavior. They said the report is a "sham" because it excludes important context about teachers, parents, and students' experiences. Board members Tabitha Dell'Angelo, Karen Smith, and Mariam Muhmad said publicizing the report was a breach of privacy — as it includes names of teachers and district parents, as well as students' communications and personal details involving their mental health.
Duane Morris response

The law firm's report summarizes each federal complaint, three of which have not been shared publicly, and the findings of their investigation.
1. The Andrew Burgess suspension
The federal complaint, filed by Burgess:
Alleges the district unjustly suspended Burgess with pay in retaliation for providing the parent of a transgender student with information about OCR, and for filing an OCR complaint alleging sex-based discrimination by the district.
Burgess alleges in his lawsuit against the district that he filed an OCR complaint at the request of the trans student and their family. The student had allegedly asked Burgess not to report to administration out of fear of retaliation.
The lawsuit claims the student and family had reported bullying to the district but it failed to rectify the situation.
According to Duane Morris:
Burgess failed to report bullying allegations against a trans student to administration, as required by district policy.
Burgess encouraged the student to report bullying allegations only to him, and not to guidance counselors or administration, because he said he believed administration would not rectify the situation.
Duane Morris says Burgess manipulated or "coaxed"  two students — ["creating] a cult of personality around himself, and convinced these students that he— and only he— would support them."
Duane Morris says this suggests that Burgess was aiming to instigate an OCR investigation, convince the public that the district's policies were the cause of the bullying, and get the school board to cave.

Duane Morris concludes: the district should suspend Burgess without pay.
2. The walk-outs
The federal complaint:
Alleges the district discriminated and retaliated against Lenape Middle School LGBTQ students by not allowing them to reenter the school building after walking out to protest Burgess' suspension.
Background:
Lenape Middle School parent Jennifer Herring spoke at a June 2022 board meeting and claimed her child was "refused reentry" for three hours without her knowledge, after she joined the walk-out.
Herring said she had an email exchange where Saullo "didn't deny" the allegation that she told students not to come back in, and explained it was to "maintain the integrity of the school day." She claims assistant superintendent Charles Malone said, "the children were told, if you're out, you're out."
According to Duane Morris:
Students were allowed to reenter Lenape after walking out, provided they came to the secure front door of the building.
The district could not allow the students to reenter the same door they used to exit for school safety protocol to prevent school shootings and violence.
Principal Saullo promptly contacted parents of students who walked out, or attempted to do so, but "some students slipped out. .. without being noticed."
Duane Morris says the evidence suggests "activists," who are district parents, "coaxed" students to protest in order to "disrupt the school's operations."

Duane Morris concludes: The walk-out allegations are allegedly "factually and legally baseless."
3. The bullying
The federal complaint, filed by the ACLU:
Alleges the district has not adequately responded to pervasive bullying against LGBTQ students, especially trans students, for years.
Alleges the district created a hostile learning environment for LGBTQ students, intensified by a recent flurry of "discriminatory" district policies and directives.
Background:
The complaint includes redacted stories from seven trans students and their families. Students have spoken during multiple board meetings about bullying and lack of district support.
District Superintendent Abe Lucabaugh described bullying against LGBTQ students at a May, 2022 board meeting — "for them, a successful day is getting through the day and not being harassed, not being outed by someone, a successful day is getting through the day without someone throwing a slur at them …"
According to Duane Morris:
Bullying exists in Central Bucks not unlike schools across the country, but "very little" targets LGBTQ students.
District personnel promptly address bullying incidents, citing incidents where officials punished perpetrators.

Duane Morris suggests teachers, guidance counselors, and administrators take "extraordinary steps to identify" perpetrators and to support bullied students.

The district has a "well-functioning" Title IX program.

Duane Morris concludes: there is no evidence to show the district is "awash" in anti-LGBTQ bullying, harassment, or discrimination or that the officials have ignored it.
4. The policies
The federal complaint:
Alleges the district is discriminating against LGBTQ employees and students because of a number of policies and directives — those referenced in the ACLU's complaint.
According to Duane Morris:
All of the district's policies are neutral and law-abiding

For instance: the district's pronoun directive is respecting parents' wishes and  "parent's rights" and the library book policy is not a ban, but provides "guidelines" for reading materials and a procedure to address parents' concerns. Duane Morris says no books have been removed yet.
Duane Morris concludes: None of the district's policies are discriminatory, but they are "reasonable" and law-abiding.
Critics question the investigation
Duane Morris says the OCR investigation has "dubious origin" partly because board member Karen Smith wrote an email to the OCR. In contrast, the OCR says it starts investigations not because of individual emails, but because a complaint is filed in a timely manner and the agency enforces Title IX.
The ACLU claims Duane Morris can't demonstrate it interviewed any LGBTQ students nor enough staff who are familiar with their experiences of bullying and harassment.
The report "cherry-picked information" to defend the "status quo," said Vic Walczak, legal director of the ACLU.
Walczak said Rinaldi argued with witnesses and admitted that Duane Morris was not examining the impact of the district's alleged anti-LGBTQ actions because "they are, in his words, lawful and reasonable."
"This report is not worth the paper that it's on," Walczak said. "This is a hit job on an awful lot of people. But first and foremost, on Andrew Burgess."
Editor's note: The Duane Morris firm has represented WHYY.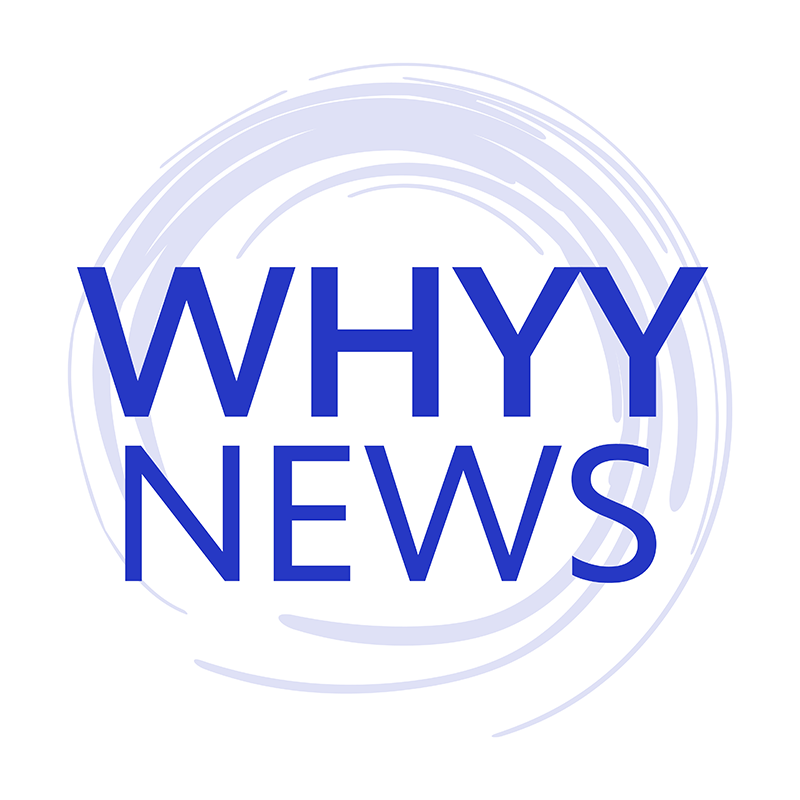 Get daily updates from WHYY News!
WHYY is your source for fact-based, in-depth journalism and information. As a nonprofit organization, we rely on financial support from readers like you. Please give today.