'Moving the needle': Lower Merion restricts gun sales in township
Firearms businesses can no longer open in homes and near schools. Lower Merion's ordinance limits gun sales to four commercial areas in the township.
Got a question about life in Philly's suburbs? Our suburban reporters want to hear from you! Ask us a question or send an idea for a story you think we should cover.
Lower Merion has passed a historic ordinance that limits where guns can be sold in the township.
The board of commissioners on Wednesday voted unanimously in favor of the ordinance — which many called a small step in the right direction to prevent gun violence — especially amid the slew of school shootings across the United States.
"Nothing is being shut down or being precluded, it's just saying, 'This is the wrong location to do it,''' said commissioner Dan Bernheim. If it "moves the needle ever so slightly … that's the right thing to do."
The township is using zoning code to restrict firearms sales. Starting now, firearms businesses cannot operate as home occupations and can only exist in four parts of the township, all commercial areas. They also cannot sit within 1,000 feet of public schools and must follow new safety regulations.
Commissioner Sean Whalen likened the ordinance to hitting a single. "Singles win ball games. If we start hitting singles and hitting a lot of them, maybe we can take a bite out of this."
Community members waited hours to speak during public comment. All but one person supported the regulations. The meeting room erupted in applause after the commissioners voted.
Bala Cynwyd resident Joe Oxman said it was "democracy at work."
"It just goes to show … that even at the municipal level, people have a voice," Oxman said.
The fight for sales regulation ignited last year when a firearms business, Shot Tec, opened close to Oxman's home in Bala Cynwyd near multiple schools, including Cynwyd Elementary School and Bala Cynwyd Middle School. Residents started a petition requesting the township close the business, which gathered more than 3,000 signatures.
Board of Commissioners meet in Lower Merion Township, Pa., on April 19, 2023. (Kimberly Paynter/WHYY)

Lower Merion's municipal building. (Kimberly Paynter/WHYY)

Lower Merion Township Commissioners voted on an ordinance to regulate the sale of firearms on April 19, 2023. (Kimberly Paynter/WHYY)

Lower Merion's municipal building. (Kimberly Paynter/WHYY)

Township residents testify at the Board of Commissioners meeting in Lower Merion Township, Pa. (Kimberly Paynter/WHYY)

Residents gave public comment on an ordinance limiting the sale of firearms in Lower Merion Township on April 19, 2023. (Kimberly Paynter/WHYY)

Lower Merion Board of Commissioners meeting on April 19, 2023. (Kimberly Paynter/WHYY News)

Lower Merion Township's Board of Commissioners meeting on April 19, 2023. (Kimberly Paynter/WHYY)
According to Lower Merion Township Manager Ernie McNeely, Shot Tec is the only firearms business in the township, outside of people who sell from their homes. McNeely said the ordinance would only impact prospective businesses and not "anyone in the Township that already is a licensed firearms dealer of any kind."
Residents said they simply don't want gun shops near their homes and schools.
Linda Finkelstein, 69, of Penn Valley, attended the meeting after learning about the ordinance on Wednesday. "It is a scary world right now for children going to school and for their parents and their grandparents," Finkelstein said. "And anything that's going to remind them that it is even scarier than they think, like seeing a gun shop as they're walking to school, I am against."
After the meeting, Oxman and a small group of people hugged and celebrated in the Lower Merion administrative building lobby. The ordinance gave community members a sense of hope.
"We're not going to change the world here, but at least we're showing what this township is about," Oxman said.
"Something like this is so small, but it's so important in the scheme of things," Jamie Hanaway said. "It would be just a little bit of solace in a very difficult time for parents and people across the country."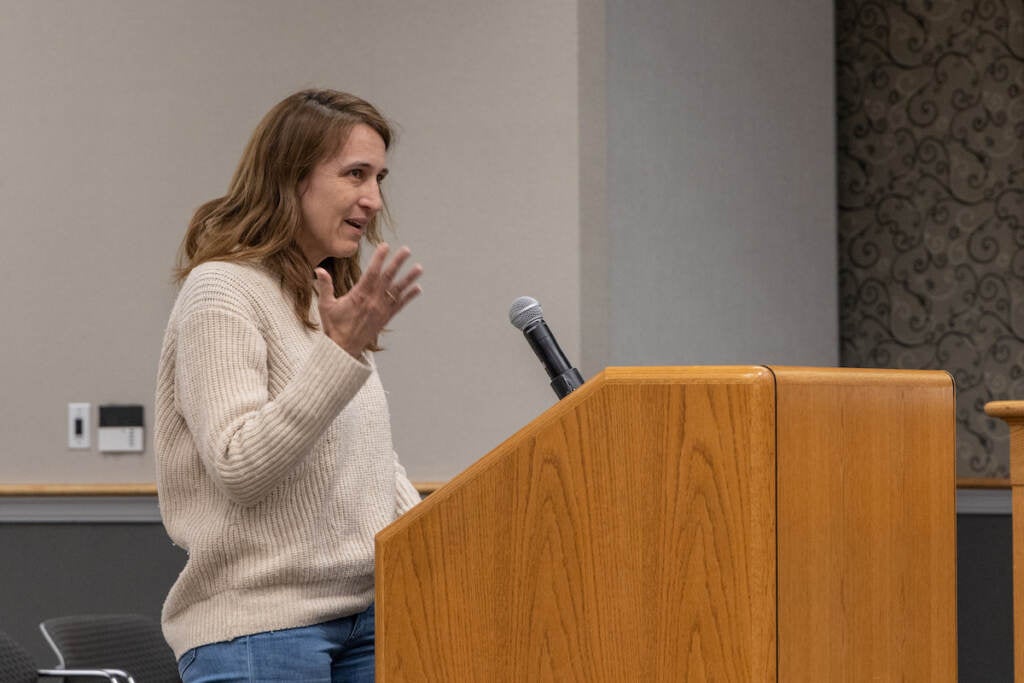 Hanaway has children in the Lower Merion School District and, like others at the meeting, the fear of a potential school shooting weighs on her. The Lower Merion community is especially tense after parents found a fifth-grader texting about other students who should be shot in the next school shooting.
Some commissioners said they hope to send a message to political powers in Washington D.C. and Harrisburg. Commissioner David McComb said Pennsylvania's preemption statute "really has to go."
The preemption law bans municipalities from enacting stricter gun regulations than state laws. Philadelphia has tried and failed for years to pass firearms regulations — shut down in city court and challenged by Gun Owners of America. Lower Merion also failed to restrict guns in public parks.
But a majority of Lower Merion commissioners believe that this time, their case is stronger. They said they think they can survive a challenge in court because it's a  zoning ordinance focused on firearms sales, rather than an attempt to regulate  possession.
Commissioners Ray Courtney and Anthony Stephenson were the only two commissioners to criticize the ordinance. Courtney questioned whether it would actually prevent gun violence and raised concerns about the selection of the three commercial zones — all of which still permit multi-family homes but not single-family homes.
"I see this as moving an invisible business into visible commercial areas," Courtney said. "I see this as us saying we don't want an undesirable business in a single-family residential but we're OK with it in multifamily residential."
Commissioner Michael McKeon, who helped write the ordinance, pushed back against the criticism. He said the ordinance limits gun sales in a township where there were previously no restrictions at all.
He pointed to the significance of the safety regulations — firearms businesses now must have alarm systems, smash-resistant doors and windows, and surveillance cameras. He said those rules could reduce the risk of burglaries.
Board president Todd Sinai said the motion was a significant one, and not for "optics."
"I think the mere act of doing something signals to people what kind of township we are and what our values are and what we believe in." He added, "I look forward, if it comes to that, to defending this — in defending our right as a municipality to have self-determination in this state."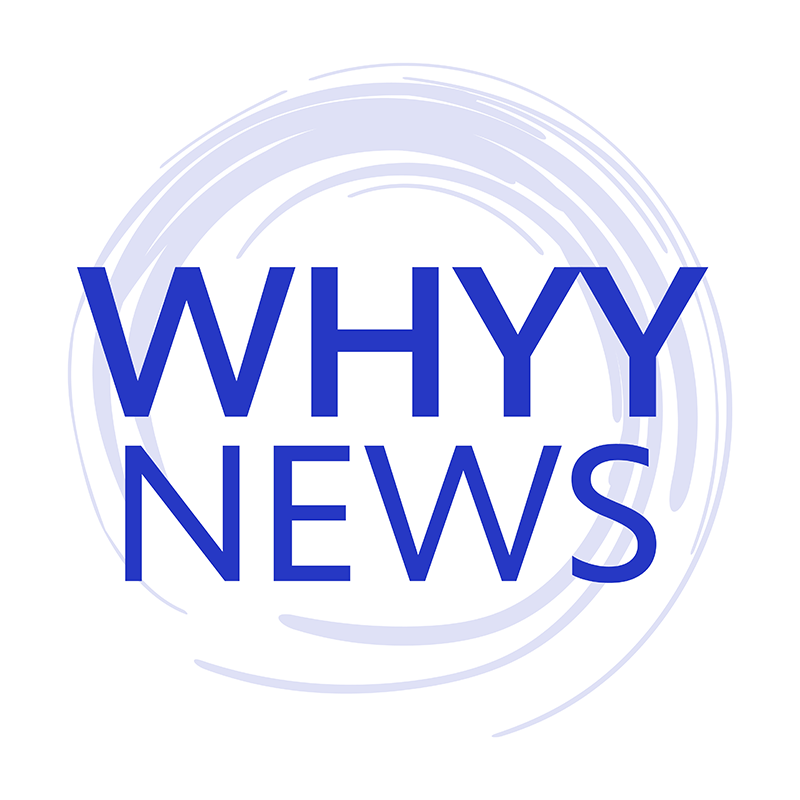 Get daily updates from WHYY News!
WHYY is your source for fact-based, in-depth journalism and information. As a nonprofit organization, we rely on financial support from readers like you. Please give today.