Invoking 'change', Council introduces 'New Normal' budget, advances housing bills
After days of protest over the police killing of George Floyd, City Council wants the city to redirect spending to better address racial disparities.
City Council passed a raft of housing relief programs out of committee while unveiling a new plan to address both economic devastation from the COVID-19 crisis and police reforms in the wake of protests over the death of George Floyd.
Those reforms included strengthening the Police Advisory Commission, which the mayor's budget would reduce, WHYY reported Thursday.
The "New Normal Budget Act" would amend existing budget bills to shift $25 million towards job training, rental subsidies, food access, home repair and other programs that address poverty. It also includes police reform language billed as "a first step" in addressing "civil unrest roiling the city."
"The lack of access to affordable housing, health care, living-wage jobs and healthy foods has been exposed by these crises – along with many problems. We cannot go back to that old normal," Council President Darrell Clarke said. "We need to create a 'new normal' by addressing these disparities head on in our budget process. The New Normal Budget Act does that."
The amendment to the revised FY21 budget bills would transfer the $25 million from the city's recession reserve fund and focus on expanding job training. City money would be redirected to fund stipends for the Community College of Philadelphia and a plan to create "adult education learning" programs in every neighborhood.
The new plan also appears to address calls from City Council and other Black leaders for the mayor to support the Black Doctors COVID-19 Consortium, a group that has provided free testing for the coronavirus at sites accessible to Philadelphia's African American community.
The amendment stipulates that city contracts for contact tracing and testing for COVID-19 infections go to providers who "look like the people they interact with."
"We need to expand the City's use of minority contractors, starting with the $92 million CDC grant the City was awarded, and what's left of the $85 million emergency appropriation to fight the pandemic," said Majority Leader Cherelle Parker.
It would also cover a rent subsidy previously recommended by Council's Poverty Action Plan earlier this spring and contains language about encouraging access to $450 million in federal and state benefits that are uncollected and the expansion of public-private partnerships to support small businesses.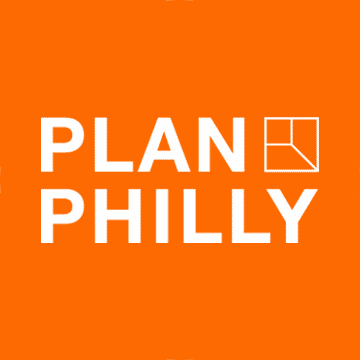 "Between COVID-19 and the unrest and protests this past week, the divisions and inequality in our city and country have never been clearer," Clarke said. "We have to act boldly and swiftly to address them and begin the healing. Everything must change."
However, activists rejected the new plan as anything but revolutionary. Bryan Mercer, executive director of Movement Alliance Project, blasted the plan for not seeking to cut police budgets or strive for more radical reforms.
"Clarke's anti-poverty plan is not what the movement in the streets of America is calling for," said. "Job training, food access, and small oversight changes to the police are not enough."
Separately, five out of six bills that made up the "Emergency Housing Protection Act" passed through committee. The group of six bills and a resolution was introduced City Council members Kendra Brooks, Jamie Gauthier and Helen Gym were introduced last month.
These bills would create an eviction diversion program, extend a current pandemic-era moratorium for another 60 days and create a year-long repayment plan for low-income renters. Other bills would also waive late fees on rent accrued during the pandemic and allow renters illegally locked out of their homes to recover related damages.
The resolution, which was previously approved, called on the state and the US Congress to provide municipalities with a comprehensive relief package in light of the pandemic.
All passed unanimously, but a final bill which limited landlords from increasing rents died in committee. Industry groups had earlier asked to pull the measure, saying landlords would need to raise rents to cover potential tax increases down the road.
Still, councilmembers like Gym hailed the advancement of the other bills.
"Our package presents a fair solution to protect our most vulnerable neighbors and helps our city's economy recover without leaving anyone behind," Gym said. "Housing stability is crucial to economic stability. If we don't act, people buried under mountains of debt will lose their homes before they have a chance to rebuild their income – and landlords can't collect rent from people who are unemployed and homeless."
These bills will be set for a final vote on June 30, when Council must also approve a new city budget.

WHYY is one of over 20 news organizations producing Broke in Philly, a collaborative reporting project on solutions to poverty and the city's push towards economic justice. Follow us at @BrokeInPhilly.
WHYY is your source for fact-based, in-depth journalism and information. As a nonprofit organization, we rely on financial support from readers like you. Please give today.