Black doctors consortium takes COVID-19 testing into their own hands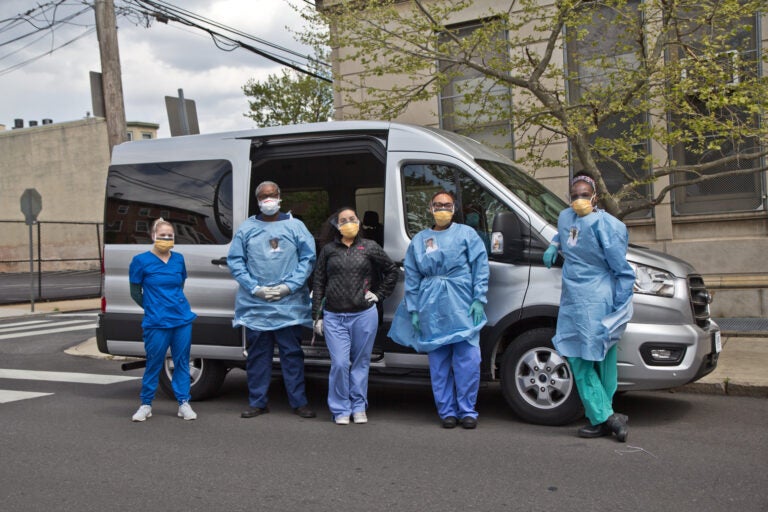 Are you on the front lines of the coronavirus? Help us report on the pandemic.
Pediatric surgeon Ala Stanford says as the number of coronavirus cases have risen in Philadelphia in the past several weeks, she has been getting more and more worried about the city's Black residents.
"In Philadelphia, African Americans represent 44 percent of the population, but at last check, 52 percent of the deaths," she said. "For me, that was unacceptable."
Stanford grew up in North Philly, and now runs a medical consulting firm and has a private practice in Jenkintown. She is also on staff at Abington-Jefferson Health.
She said as the weeks went by and more cases and deaths were recorded in the city, she began feeling increasingly frustrated.
She talked to people early in the pandemic's rise who were under the impression African Americans were resistant to COVID-19, and she published a video trying to dispel the myth. And she kept getting calls from family, friends and friends of friends who were worried they had the virus but couldn't get tested. Sometimes they didn't have referrals or their doctors didn't have tests. Some had a referral, but their only option was a drive-through testing site and they didn't have a car.
That's where the Black Doctors COVID-19 Consortium came in.
The group is a newly-formed arm of Stanford's firm, an affiliation that includes a number of doctors and churches in Philadelphia's Black neighborhoods.
Stanford had some testing kits on hand, as did several of her colleagues in the medical field, and so, she said, "we put our supplies together and we went out to the community."
The group added a page to Stanford's website so people would be able to sign up for appointments. The only criteria were that they have coronavirus symptoms or known contact with someone who tested positive.
On Thursday, Stanford, two other doctors and two medical students packed their supplies into a van and began making house calls, starting in West Philadelphia and working north. Her husband drove. She said they aim to keep going out every other day, supplies permitting, to test around 200 people per day.
"We have more volunteers right now than test kits," she said. "We need the test kits, we need the PPE."
Stanford said she has thought a lot about why Black people in Philadelphia might come into contact with COVID-19 more often than white people, and might be less likely to get tested. She said part of the problem is probably access to health insurance. But an even bigger part could simply be that a big portion of Philadelphia's working class population is Black.
"We are many of the forward-facing employees," she said. "We're driving the buses, we're driving … the subways and the trains. We are the post office workers, we are in the grocery stores, we're ringing people up at the pharmacies."
A GoFundMe the Black Doctors COVID-19 Consortium set up has raised more than $2,200 of its $50,000 goal as of Thursday night. Stanford said Thomas Jefferson University Hospital, Einstein Medical Center and the city health department have also expressed interest in partnering with the group.
She welcomes it — but she plans to keep doing independent tests in the meantime.
"It takes time with systems and bureaucracy," she said. "I just couldn't stand watching it on the news every day and not doing anything."