Here's how to sign up to get the COVID-19 vaccine in Pennsylvania
Trying to sign up for the coronavirus vaccine in Bucks, Berks, Chester, Delaware, Montgomery, or Philadelphia counties? WHYY has answers.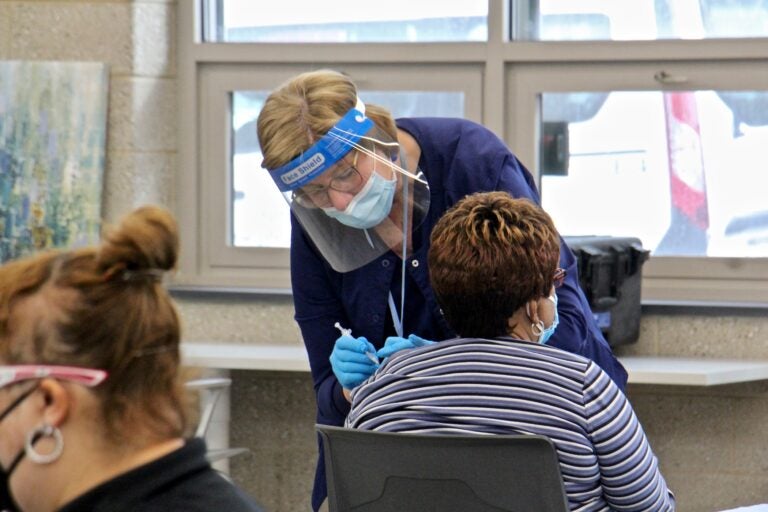 Ask us about COVID-19: What questions do you have about the coronavirus and vaccines?
Updated April 16, 2021
Pennsylvania currently has no statewide vaccine sign-up system. Instead, each county has a sign-up system, and each system works slightly differently.
A map of providers approved to administer the vaccine in Pennsylvania is located here. But depending on your county health care provider and priority group, you may not be eligible for vaccination at all locations listed on the map. Be sure to check eligibility requirements for each site before trying to schedule an appointment, or search for your provider on this list of Philly-area hospitals currently distributing the vaccine.
Pennsylvania is also distributing vaccines through a pharmacy partnership. Outside Philadelphia, the Rite Aid online sign-up portal is open to those 65 and older, health care workers, long-term care facility residents and staff, emergency medical service workers, pharmacy staff, public health employees, and individuals 18 or older with high- and moderate-risk conditions. The CVS online sign-up portal is open to those who live, work, or study in Pennsylvania in the same phases, but including individuals 16 and older. And sites like Find a Shot, Vaccine Finder, Vaccine Spotter, or Vaccinate PA — which conduct automated searches for appointments based on ZIP code, with real-time updates on availability — can help streamline scheduling at all area pharmacies.
The state is on an accelerated rollout schedule. Starting April 5, all Pennsylvanians in Phase 1B became eligible for the vaccine, and starting April 12, all Pennsylvanians in Phase 1C became eligible for the vaccine. For more details on those phases, click here.
On April 13, all Pennsylvanians 16 and older — excluding those in Philadelphia — became eligible for the vaccine. In Philadelphia, which receives vaccine supply directly from the federal government and follows a separate prioritization schedule, all residents 16 and older became eligible for the vaccine April 16.
For county-specific public vaccine sites, scroll to: Bucks County | Chester County | Montgomery County | Delaware County | Berks County
Still having trouble with vaccine sign-up or finding an appointment? Try connecting with others: The Pennsylvania COVID Vaccine Match Maker group on Facebook matches vaccine "seekers" with volunteer "finders" to help streamline the process.
Does it feel as if you've signed up on every list possible and still haven't heard back? Remember, limited vaccine supply means that it might take a while to get your shot, even if you're following all the right steps.
How can I sign up for the COVID vaccine in Philadelphia?
All Philadelphia residents 16 and older are currently eligible for the COVID-19 vaccine.
If you live or work in Philadelphia, your first step should be indicating interest in getting the vaccine at the official city sign-up page or by calling the city's COVID call center at 215-685-5488. There are just over 100 providers in the city approved to administer the vaccine, mapped here.
If your health care provider is in Philadelphia, you may also be able to express interest by setting up an account and staying updated on its online health portal, since that's how many hospitals are first contacting eligible patients. Penn patients can fill out the Penn Medicine interest form, while both Jefferson Health and Temple Health patients need to sign up for accounts on their respective online portals to be notified when vaccines are available. For more Philly area hospitals, see this guide to local hospitals distributing doses.
The city has opened up six locations for mass vaccination in North Philadelphia, Point Breeze, West Philadelphia, South Philadelphia, and Kensington. Each site is open two days a week and is prepared to give 500 doses per day. These sites are appointment-only, and invitations to schedule appointments are sent out to highest-priority residents based on the city's sign-up system database.
"The most important thing to put out there is that this is definitely not first-come, first-served — we ask a lot of questions on [that] vaccine interest form so we can prioritize within those groups, and the reason we had to do that is that we don't have enough vaccine for everybody," city Health Department spokesperson James Garrow told WHYY News. "We want to make sure that the people who get it first are either at the highest risk of being exposed to the virus, or at the highest risk of going to the hospital or potentially dying if they do get the disease. Unfortunately, what that [means] is that other people, who are still at very high risk, have to wait."
That means that even if you're currently eligible to receive a vaccine, an appointment may not be immediately available to you due to limited supply.
In Center City, FEMA is running a mass vaccination clinic at the Pennsylvania Convention Center, with plans to administer as many 6,000 doses daily to eligible Philadelphians. Invitations to schedule an appointment come from the city Health Department, with registration available via the city's main vaccine form; ineligible residents' appointments will be canceled, the city says. The site, which formerly administered the Pfizer vaccine, will soon start administering the one-dose Johnson & Johnson vaccine instead, officials announced Monday.
Finally, if you're homebound or have limited mobility, some organizations in the city can bring the vaccine to you. Building managers of apartment buildings and condo associations, as well as community leaders and organizations across the city, can request mass clinics for their eligible residents from Centennial Pharmacy's vaccine response team here. Note that apartment buildings do not count as "congregate living settings," and that only tenants eligible under the current phases can be vaccinated. And the Black Doctors' COVID Consortium is now piloting a home vaccination program; if you're homebound and 65 or older, email homevax@blackdoctorsconsortium.com for more information.
How do I sign up for the vaccine elsewhere in Pennsylvania?
All Pennsylvanians 16 and older are eligible for the vaccine.
Bucks County has a vaccination pre-registration form available on its website, and those without internet access can call the county COVID-19 helpline at 1-800-383-0371.
County vaccine clinics are at the Bucks County Community College campuses in Bristol, Newtown and East Rockhill townships; they operate Tuesdays through Saturdays from 11 a.m. to 7 p.m., contingent on adequate vaccine supply. Vaccinations are by appointment only, with invitations for appointments sent to those who have pre-registered earliest. Walk-ins are not accepted.
The ShopRite site also lists its location in Warminster as a vaccination option; sign-up is through the online pharmacy portal.
Individuals who live or work in Chester County can pre-register for the vaccine by filling out the county's online interest form. Those who are currently eligible will receive a link to schedule a vaccine appointment from the Health Department when one is available. Appointments are required, and no walk-up registrations are accepted.
Chester County is sending appointment links in the order that valid pre-registration forms were completed, on a "first-come, first-served" basis. Those who aren't currently eligible, but who are interested in receiving the vaccine when it becomes available later, can still fill out the same interest form to receive regular updates on distribution in the county. Note that Chester County is currently administering just the Moderna vaccine, which is only approved for individuals 18 and older.
Montgomery County residents or workers can sign up online here to receive the vaccine at the county's clinics, which are at Norristown Area High School and Montgomery County Community College in Blue Bell. Clinics will run Monday through Friday from 8:30 to 3:45 p.m., and invitations to schedule vaccine appointments are offered in order of registration, on a first-come, first-served basis. No walk-up registrations are accepted. For general COVID-19 questions, call the county COVID-19 hotline at 833-875-3967 or email covid19@montcopa.org.
The county also requires individuals to show proof of age (if getting vaccinated because they are 65 or older) or sign an attestation form (if getting vaccinated due to certain medical conditions). And officials have said vaccine supply remains "extremely limited" — even eligible residents should expect a wait of six weeks or longer between registration and appointment scheduling.
Individuals who live or work in Delaware County can pre-register for the vaccine by filling out the county's online interest form. Those who are currently eligible will receive a link to schedule a vaccine appointment when one is available. The vaccination locations are at Delaware County Wellness Center in Yeadon and at the Aston Community Center — vaccination is by appointment only, and no walk-up registrations are accepted. Private health care providers are also offering the vaccine, but are already booking well into the spring.
Note that Delaware County is currently administering just the Moderna vaccine, which is only approved for individuals 18 and older.
Berks County currently has no public county-wide sign-up site. Vaccine distribution is handled by local licensed health care providers — Tower Health, PennState Health and the Berks Community Health Center in Rockland — as well as select pharmacies. The county encourages individuals who are currently eligible for vaccination to refer to the Pennsylvania Vaccine Provider map, find a location close to them, and follow the steps to register if appointments are available.

WHYY is one of over 20 news organizations producing Broke in Philly, a collaborative reporting project on solutions to poverty and the city's push towards economic justice. Follow us at @BrokeInPhilly.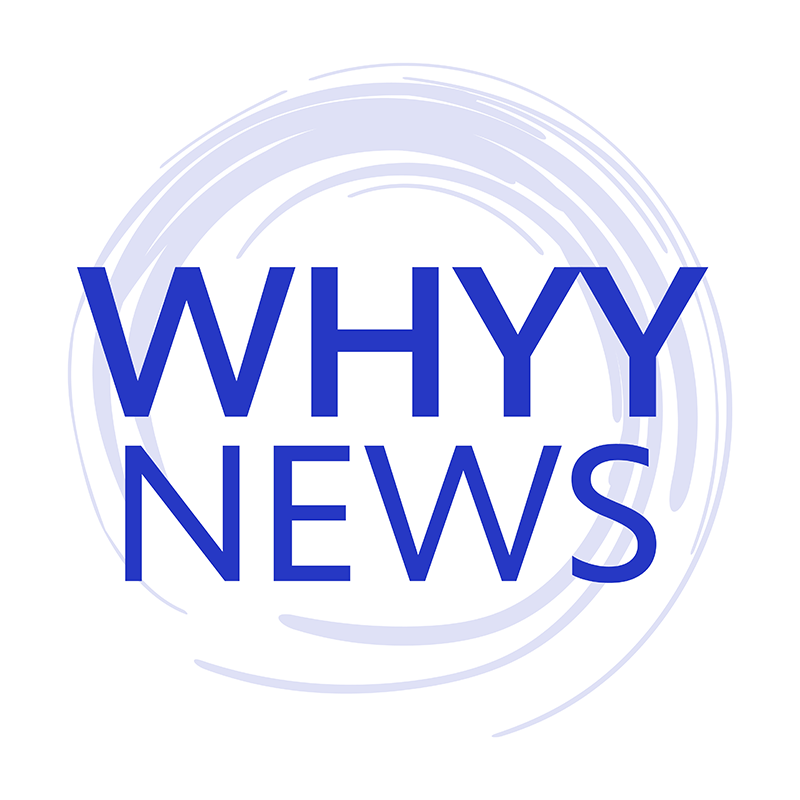 Get daily updates from WHYY News!
WHYY is your source for fact-based, in-depth journalism and information. As a nonprofit organization, we rely on financial support from readers like you. Please give today.