Most Pa. residents eligible for COVID-19 vaccine Tuesday; State to launch mobile unit
Many parts of the state opened Phase 1C Monday, but according to the Department of Health, appointments remain available, prompting the change.
Ask us about COVID-19: What questions do you have about the coronavirus and vaccines?
Updated: 3 p.m.
___
Most Pa. residents 16 and up eligible Tuesday
Starting Tuesday, most Pennsylvania adults will be able to sign up for a COVID-19 vaccine — almost a week earlier than originally planned.
The change does not include Philadelphia, which operates on its own timeline and receives its vaccines from the federal government. Philadelphia will open up registration to all adults next Monday, April 19.
Many parts of the state opened Phase 1C Monday, but according to the Department of Health, appointments remain available, prompting the change.
"Western Pennsylvania has hosted a number of vaccine clinics in recent days where supply has outstripped demand," added Rep. Tim O'Neal. "We were able to get approval to expand eligibility at one of these clinics, but it only makes sense to open vaccinations to all."
Officials said opening the registration to all adults means vaccine providers no longer need to screen for eligibility, streamlining the process. Acting Sec. of Health Alison Beam said opening registration also increases the likelihood college students will be fully vaccinated before they leave their college campus and return home for the summer.
So far, the state has administered more than 6 million vaccine doses.
"We need to maintain acceleration of the vaccine rollout, especially as case counts and hospitalization rates have increased," Gov. Tom Wolf said.
Here's how to sign up to get the COVID-19 vaccine in Pennsylvania.
Montco vaccine registration opens up to 16 and older
Anyone 16 and older who lives or works in Montgomery County can now register for a COVID-19 vaccine. People can register for an appointment by phone or through the county's online registration form.
Appointments within phases will be given randomly, not by date registered, according to the Montgomery County Office of Public Health.
Patients will be able to pick the time, date, location, and whether they want the Pfizer or Johnson and Johnson vaccine.
Still, the opening of eligibility for people in the 1C category does not guarantee an immediate appointment. The county warns demand for vaccines remains high and should people have trouble getting through the online registration form or the registration phone line, they try registering at a different time.
The Montco COVID-19 hotline is 833-875-3967 and the registration form can be found online.
Pa. launches first mobile vaccination unit
The Pennsylvania Department of Health, in partnership with marketing agency Latino Connection, is launching the state's first mobile vaccination unit.
Over the coming months, the mobile unit, dubbed CATE, will make 120 stops across Pennsylvania, including Philadelphia and Chester. The initiative is rooted in serving under-vaccinated communities, including predominantly Latino communities, which have been disproportionately impacted by COVID-19.
In Philadelphia, for example, only 7% of the population in some mostly Latino neighborhoods had registered to receive the vaccine as of mid-March, WHYY's Billy Penn has reported.
"The month of April is a critical turning point in the pandemic," said Acting Health Secretary of Health Alison Beam during a Thursday news conference in Harrisburg.
Starting next week, residents interested in receiving the vaccine through the mobile unit can pre-register for an appointment online.
To date, Pennsylvania providers have administered 6.4 million first and second doses of the vaccine. Of that total, only 103,350 Hispanic residents — roughly 10% of the community's statewide population — have been partially or fully vaccinated, according to the department. 
Officials are hopeful that CATE will help grow that figure by administering "thousands" of doses each week. George Fernandez, founder of Latino Connection, said Monday that roughly 3,000 vaccine doses will be administered during its week first of operation.
"It's time we stop the spread of the disease in its tracks," said Fernandez.
The mobile unit also has a mission to educate people about COVID-19 and the coronavirus vaccine with hopes of getting more residents inoculated. To that end, the effort will include roughly 100 educational events at corner stores and other locations.
Pa. has millions available for rental assistance
The Pennsylvania Department of Human Services is encouraging renters who've fallen behind on rent during the COVID-19 pandemic and are at risk of eviction to apply for the Emergency Rental Assistance Program.
The federal government has made a total of $847 million available to families at risk of losing their homes or utilities, and unlike the commonwealth's previous iteration of a rental assistance program, lawmakers say ERAP gives counties greater flexibility when distributing funds.
The ERAP program launched mid-March and is set to run until September or until funds run out, so individuals are encouraged to apply as soon as possible as the funds are first come, first served.
ERAP can cover up to 12 months of back rent or utilities accrued since March 13, 2020 — Pennsylvania's original rental assistance program capped aid at $750. Depending on the availability of funds, individuals also have the option to apply for an additional three months of aid to ensure household stability. Payments go directly to landlords or utility companies unless they don't want to participate. Landlords can also apply for ERAP on behalf of tenants to become whole.
The program can cover utilities, not limited to water, gas, "reasonable" late fees, and internet services for schooling, work, and telemedicine.
Gov. Tom Wolf has tasked DHS to distribute the bulk of the funds to 49 counties, while the federal government has allocated $278 million directly to some of Pennsylvania's largest counties, including Philadelphia.
DHS Secretary Teresa Miller said a safety net like this is needed now more than ever.
"This is a big deal," she said. "It has the potential to stabilize the lives of millions of Pennsylvanians in vulnerable housing situations and provide a much needed infusion of cash to the residential rental industry."
Residents who have qualified for unemployment, saw their income decrease, or have otherwise been directly or indirectly financially impacted can apply. As can people who can show risk of housing instability.
There are income limits. Applicants cannot exceed 80% of their county's area median income, which is adjusted for the number of people in a household. (The ERAP Annual Income Limits can be found online.)

WHYY is one of over 20 news organizations producing Broke in Philly, a collaborative reporting project on solutions to poverty and the city's push towards economic justice. Follow us at @BrokeInPhilly.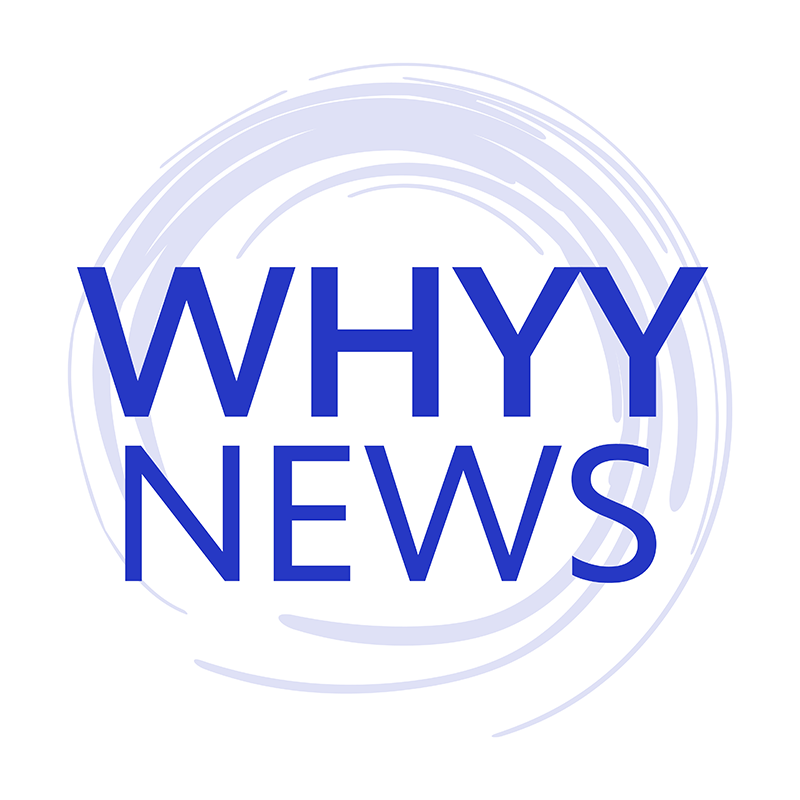 Get daily updates from WHYY News!
WHYY is your source for fact-based, in-depth journalism and information. As a nonprofit organization, we rely on financial support from readers like you. Please give today.