Does PFAS exposure affect COVID-19 illness and vaccine effectiveness? Researchers want to know
Studies at Rutgers and elsewhere are looking at possible links. The chemicals can cause serious health problems, including immune system effects.
Listen
5:53
Ask us about COVID-19: What questions do you have about the coronavirus and vaccines?
Scientists want to know if exposure to PFAS, a toxic class of chemicals, can contribute to severe illness from COVID-19 or reduce the effectiveness of vaccines. Known as forever chemicals because they don't naturally break down in the environment, PFAS can cause serious health problems, including effects on the immune system.
PFAS — which stands for per- and polyfluoroalkyl substances — are widely used in consumer products such as nonstick cookware, flame-retardant fabrics, and some food packaging. They are also found in firefighting foam used at airports and current and decommissioned military bases, such as those in Bucks and Montgomery counties in Pennsylvania and at Joint Base McGuire-Dix-Lakehurst in New Jersey and Dover Air Base in Delaware.
Previous studies have suggested that exposure to the chemicals can worsen lung function, and possibly reduce a person's response to other types of vaccines. But there's no data showing the effects of PFAS exposure on COVID-19 or the vaccines currently being administered. Researchers around the world are now seeking answers.
"Right now, particularly with the pandemic and vaccinations on people's minds, we really want to make sure the vaccines are effective for everyone, especially for people who had high PFAS exposures," said Laurel Schaider, senior scientist for the Silent Spring Institute, a nonprofit organization that researches chemical exposure and health outcomes.
Partnering with Northeastern University in Boston, Michigan State University, and community partner organizations, Silent Spring Institute is researching the possible link between PFAS exposure and lower antibody responses to routine vaccinations among young children on Cape Cod and in New Hampshire.
"Previous research findings raise concerns about people who had PFAS exposures and whether COVID vaccinations might be any less effective. Obviously, it's a very new question because the vaccines are still new, so there's no evidence right now to suggest that COVID vaccines are any less effective in PFAS-exposed communities," Schaider said. "But it's a really important research question, and something that scientists and communities both want to know."
In this region, Rutgers University is studying children and adults who were exposed to PFAS through drinking water in Paulsboro and West Deptford in Gloucester County. A Paulsboro public water well in 2013 had the chemical PFNA in levels 11 times New Jersey's safe human consumption standard.
"It may be partly because the state has been more proactive in measuring PFAS in environmental samples, but we know here in New Jersey that we have a lot of contamination in drinking water and other environmental media that people are being exposed to… It's quite suggestive that PFAS at the levels that people are exposed to may be having health effects," said researcher Robert Laumbach, associate professor in the Department of Environmental and Occupational Health and Justice at the School of Public Health at Rutgers.
The effort is part of a multi-site study by the federal Agency for Toxic Substances and Disease Registry, part of the Centers for Disease Control and Prevention, that will look at overall health effects caused by PFAS. In addition to Gloucester County, the study also will look at health effects in Montgomery County. (Silent Spring Institute is participating in the research in Massachusetts.)
But in addition to impact on overall health, researchers at Rutgers also want to study the immunological effects of PFAS and their potential impact on vaccine response, including the COVID-19 vaccine.
The University of Arizona is conducting a similar study. Researchers there want to know if people who have had previous coronavirus infections have fewer antibodies if also exposed to PFAS. They're also examining the severity of COVID-19 illness in relation to PFAS exposure. And they want to understand the association between PFAS exposure and antibody levels after someone gets the COVID-19 vaccine, as well as vaccine effectiveness.
Sponsored by the CDC, researchers are measuring PFAS levels in the blood of first responders, health care workers, and other essential workers, evaluating for their exposure to the virus and their antibody levels after either getting natural infections or getting vaccinated. Funding from the National Institutes of Health will also allow researchers to measure the PFAS levels in participants to find out if there's an association between those levels and COVID-19 and vaccination outcomes.
The results of the study likely would apply to most people in the United States, said Jeff Burgess, associate dean for research and a professor at Arizona's Zuckerman College of Public Health. It is estimated that almost everyone has a certain amount of PFAS in their blood.
"COVID infection can be very severe and even result in death. And also the vaccines, while they're very good, are not 100% effective. So some people respond better to the vaccines than others in terms of the antibody response, for example. And so it's really important to figure out what may be either increasing the severity of COVID-19 or limiting the effectiveness of the vaccines. And we are worried that PFAS could potentially do both of those things," Burgess said.
"Now, if we find that that's the case, then eventually one could consider things like potentially vaccinating someone more frequently, for example, if they have higher levels of PFAS chemicals associated with it," Burgess said. "But we don't know that yet. But there are certain things that could be done if we find an association."
Research into other PFAS and earlier vaccines
Dr. Philippe Grandjean is a professor of environmental medicine at the University of Southern Denmark and an adjunct professor of environmental health at Harvard University. In 2012, he and his team published research showing that children exposed to the chemicals PFOS and PFOA had a significant reduction in antibodies from the tetanus and diphtheria vaccines, by as much as 50%.
"When we saw this, it was like it was a complete shock. We were not prepared to see this," Grandjean said.
That study focused on researching antibody levels, not the effectiveness of the vaccines. However, the effectiveness of any vaccine often is associated with antibody production — antibodies act as a shield to block viruses. There are other arms of the immune system, though. Memory B and T cells can fight a virus after it invades the body and might play a role in vaccine effectiveness.
In 2020, the European Food Safety Authority set a new safety threshold for PFAS that accumulate in the body. That threshold is a weekly intake of 4.4 nanograms per kilogram of body weight per week. When setting the standard, the agency considered the decreased response of the immune system to vaccination to be the most critical human health effect. Prior to 2020, the group used cholesterol as the main critical effect.
Grandjean said he is concerned about what his previous research could mean as children get the COVID-19 vaccine.
"The vaccines that we used as markers of the immune function are both protein vaccines, that is, diphtheria and tetanus vaccines contain specific proteins that present crucial targets for the immune system," he said.
"Now, the COVID vaccine is an RNA vaccination, and the idea is that the RNA, when it comes into the human body, will trigger the formation of specific proteins that are typical of the coronavirus. And therefore, my suspicion is that the paradigm that we looked at with specific microbiological proteins is very similar to the corona vaccination," Grandjean said. "While it's not the protein that you use, it's the RNA, what the RNA is meant to do and which it does is to trigger the human cells to actually produce that very protein, according to the schedule of the RNA, and therefore, that protein will then trigger the immune response just the same way that diphtheria and tetanus vaccines trigger immune responses to those."
Grandjean also researched PFBA, a so-called short-chain PFAS chemical, finding that when it is present in the blood, people had an increased risk of a severe case of COVID-19. Grandjean said it's not clear how widespread exposure is to PFBA, a breakdown product of other PFCs — perfluorochemicals used in stain-resistant fabrics, paper food packaging, carpets, and photographic film. 3M Co. was once a major manufacturer of PFBA, but production was phased out in 1998.
The numerous health problems, including some cancers, linked to PFAS have led to lawsuits against the companies that made the products, such as DuPont and its successor companies and 3M.
Some PFAS chemicals are no longer manufactured in the United States. Sometimes called legacy PFAS or long-chain PFAS, they are of greatest concern because of their toxicity and also their ability to remain in the body for many years. Manufacturers are now using different PFAS chemicals that tend not to remain in the body for quite as long but raise similar health concerns, said Schaider, of the Silent Spring Institute.
"An important message is that we can't just switch from using one PFAS chemical to another. There's really a lot of interest by scientists and community groups and regulators in finding ways to address PFAS as a class, recognizing the shared chemical properties across all PFAS," she said.
"Taking a proactive approach and looking forward, we don't want to be using other PFAS chemicals that are persistent and that have not been studied for toxicity, only to find years later,  'OK, now we know that they're toxic and they're already out in the environment and we can't go back and and remove them from the environment, given how widespread they can travel.' So I think it's important to take a forward-looking approach and to reduce as much as possible our reliance on PFAS chemicals as a class," Schaider said.
What the new studies could mean
Grandjean said he's eager to see the findings of research that will determine whether there's a link between PFAS exposure and poor COVID-19 health outcomes and dampened vaccine response.
"We understand that concomitant disease, like Type 2 diabetes or obesity or perhaps even cigarette smoking, are certain risk factors that may play a role, but they explain very little of the variability. And my concern is that PFAS exposure and perhaps other environmental exposures can explain part of that variability, meaning that these exposures make the infection more severe and perhaps even more deadly," he said.
"Also, in regard to the efficacy of vaccines, because it may be that some people are less clearly protected against the disease by vaccination if they have been highly exposed to PFAS … I would like to see that being better documented so that we can take that in regard in the future when deciding on exposure limits for various types of pollutants," Grandjean said.
Rutgers' Laumbach, too, said he hopes his research will inspire public health guidance. Though there are clear health risks associated with PFAS, there's no standard measurement in the U.S. that determines which levels in the body are unsafe. That means there's no action people can take until these studies are complete, he said.
"Ultimately, the idea then would be to set standards, try to reduce exposure and that the people who are exposed understand better what the health effects might be. And … be able to give advice about what they should do to reduce their risk today," Laumbach said. "I think the concern that we have certainly is about the uncertainty and not knowing how much risk there is. And, certainly we want to be able to guide appropriate health interventions and also to address the concern that people have about the unknown effects of PFAS."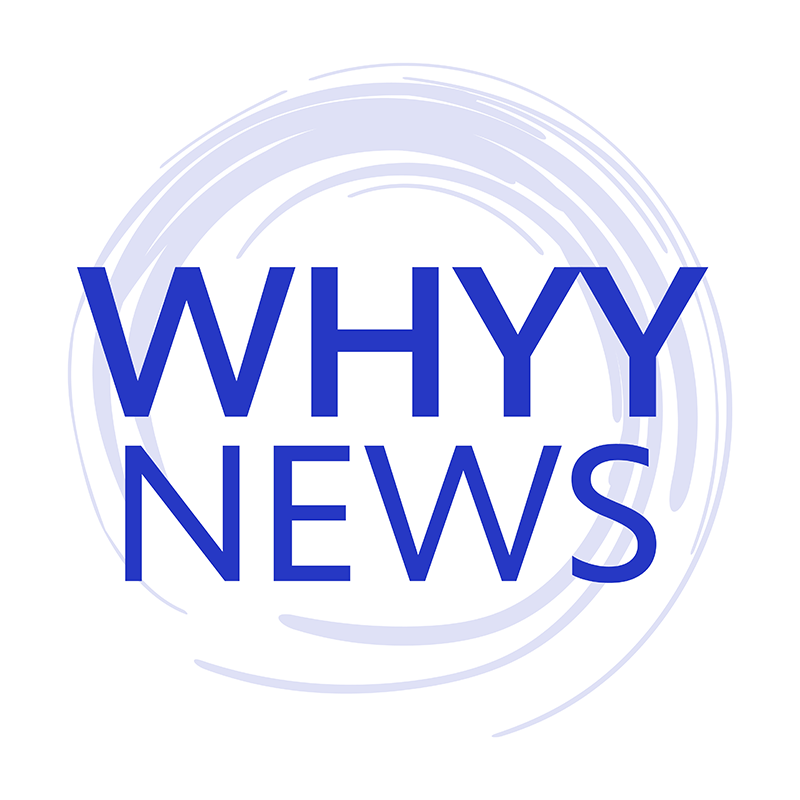 Get daily updates from WHYY News!
WHYY is your source for fact-based, in-depth journalism and information. As a nonprofit organization, we rely on financial support from readers like you. Please give today.