After another SEPTA assault caught on video, union says security guards 'cause more problems' than they help
The unarmed guards were the result of a $1.5 million agreement with Allied Universal Security Services to address safety concerns. This is the second attack since April.
SEPTA police are awaiting approval from the city district attorney's office to arrest a security guard caught on video assaulting someone at a station on the Market-Frankford Line.
According to a SEPTA spokesperson Andrew Busch, the incident occurred Saturday afternoon at Allegheny Station after a man allegedly tried to steal a backpack that belonged to the guard. Surveillance video footage of the incident shows the guard striking the man, sending him to the ground.
The individual left the scene, so his injuries are unknown at this time. The pending charges are "assault and related charges," said Busch. In the meantime, the guard — who is employed by a private contractor hired by SEPTA —is barred from working on the system.
The attack is the second reported to have occurred at a transit station in a matter of weeks. Back in late July, a security guard punched a man to the ground then struck him repeatedly. That guard has since been arrested and charged with aggravated assault.
The unarmed guards were the result of a $1.5 million agreement with Allied Universal Security Services back in April to address safety concerns on the system, particularly on the Market-Frankford Line. Sixty guards were deployed on the subway/elevated line between 15th Street Station and Frankford Transportation Center to aid SEPTA police by monitoring the system.
Initially set for 90 days, SEPTA decided to extend the agreement in July, and said it plans to add even more guards in the future.
Omari Bervine, president of the SEPTA Transit Police union, said the security guard program is a failure and SEPTA would be better off redirecting resources to the police force to improve retention. Currently, the 180-officer force is down an estimated 30 officers compared to last year, Bervine estimated.
While Bervine said low confidence in leadership and lack of investment in the department were drivers of attrition, SEPTA spokesperson Busch pointed out that staffing is an issue for police departments nationwide.
Busch said SEPTA is working on improving its recruitment efforts. He asserted that the security guard program is not intended to be a deterrent.
"It's not one substituting for the other," said Busch. "You know, we see them working in tandem."
On behalf of the union, Bervine issued a letter to SEPTA general manager Leslie Richards earlier this month expressing concern about the guards. In the letter, he wrote that these security agents "cause more problems than they are actually preventing" and are "completely ineffective in their attempts to deter criminal behavior and are largely ignored by those engaging in unlawful activity on our trains and in our stations."
Bervine also listed an incident where a guard "harassed two of our female officers as they attempted to investigate reports of individuals selling unauthorized fares at the station where he was assigned." He continued to allege that "the same security guard was later observed off-duty at the station with those same individuals, engaging in the same unlawful activity." He also mentioned an incident where a guard was seen smoking cannabis on SEPTA property in uniform.
These mishaps, along with the attacks, said Bervine, make the guards more of a liability than an aid.
"That does make the security guards more of a hindrance, when we have to expend manpower answering jobs and calls involving them," said Bervine, "when they're supposed to be here to supplement us and be our eyes and ears."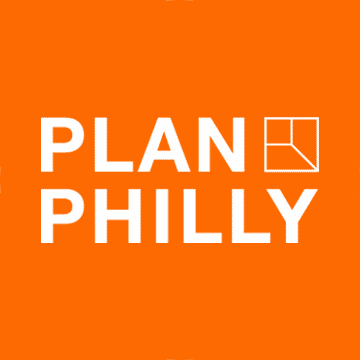 WHYY is your source for fact-based, in-depth journalism and information. As a nonprofit organization, we rely on financial support from readers like you. Please give today.